Celebrating the Special Month of September with The Claudia Quintet:
with
A September 2014 Tour
&
Reflections on Franklin Delano Roosevelt (a Video!) from Septembers Past
THE CLAUDIA QUINTET
SEPTEMBER 2014 EAST COAST TOUR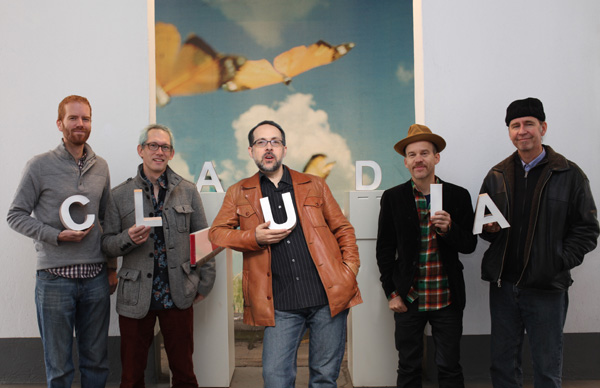 The Claudia Quintet
Left to right: Red Wierenga, Matt Moran, John Hollenbeck,
Chris Speed and Drew Gress.
>>> Wednesday, SEPTEMBER 24 - CAMBRIDGE, MA <<<
THE CLAUDIA QUINTET
@
Lilypad
1353 Cambridge St, Cambridge, MA 02139
8:00 PM
>>> Thursday, SEPTEMBER 25 - BROOKLYN, NY <<<
THE CLAUDIA QUINTET + Anna Webber's SIMPLE CD Release
@
Shapeshifter Lab
18 Whitwell Pl, Brooklyn, NY 11215
7:00 PM
>>> Friday, SEPTEMBER 26 - BLACKWOOD, NJ <<<
THE CLAUDIA QUINTET
@
Camden County College
Dennis Flyer Memorial Theatre
200 College Dr, Blackwood NJ
7:30 PM & FREE!!!!
For show updates, please visit:
www.cuneiformrecords.com/tours.html
To book a future show with The Claudia Quintet in your town,
please contact
Company of Heaven
:
company-of-heaven@liwest.at
----------
REMEMBERING ROOSEVELT & SEPTEMBERS PAST

On the heels of the release of Ken Burns exciting new documentary series The Roosevelts, we would like to share the video for the track 'September 29th, 1936 Me Warn You' from The Claudia Quintet's 2013 album on Cuneiform, called September. The song features a sliced and looped rendition of Franklin Delano Roosevelt's famous 'Let Me Warn You' speech condemning partisanship, and the instrumentalists make a beautiful and intriguing piece by playing to the rhythm and melody inherent in Roosevelt's way of speaking. Video artist Nika Bellianina manipulated archival images from FDR's 1936 speech to complement the Quintet's musical composition.



"September 29th, 1936: Me Warn You"


The Claudia Quintet album, September, is one of the most musically and emotionally resonant works of this remarkable ensemble's career. Released exactly a year ago, in late September 2013, its name was a clever title for what was Claudia's then- 7th (sept) release. But September's meaning also ran much deeper. Composer/bandleader John Hollenbeck conceived the album to both celebrate his favorite month, a season ripe with artistic fulfillment via artist residencies, and to purge the ghosts of 9/11 that overshadowed it.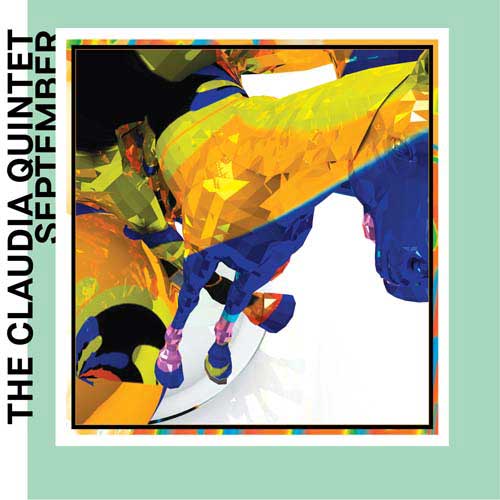 The Claudia Quintet: September (Cuneiform Records)
Featuring songs written to correspond with various days of the month, each song on September had a date, followed by a title.

One of the most striking pieces on September was "29th: 1936 "Me Warn You", which is featured in the video, above. Musically and technically innovative, politically timely, intellectually astute ("those who forget history are doomed to repeat it") and conceptually inspired, the Roosevelt-rooted work generated a ton of critical admiration following the album's release. Expose noted that "One of the most attention-grabbing pieces is "29th: 1936 'Me Warn You'", which takes a recording of a Franklin D. Roosevelt speech and extracts the rhythms and melodic tones of his voice as a melody, which the other instruments then use as material for their playing. It is both a brilliant intellectual achievement and an eminently entertaining experience."

To quote Jazz Times:
"John Hollenbeck has fashioned his share of attention-grabbing tunes, but few as compelling as 'September 29th, 1936: Me Warn You,' a highlight of the Claudia Quintet's shiveringly good new album. A mash-up of reflective music and sonically sliced and diced excerpts from a Franklin D. Roosevelt speech, it basks in the president's sarcasm in blowing off the opposition for pretending to back his New Deal programs and claiming, "We will do them better." ....the music wins us over by powerfully claiming the human voice as an instrument of its own."

DownBeat remarked "On '29th: 1936 "Me Warn You,"' a recording of FDR's sarcastic voice is dissected and recast, extracting its musicality, remixing of Steve Reich's voice loops or Jason Moran's forays into text. "12th: Coping Song,' an elegy on 9/11, shows Hollenbeck has depth as a conjurer of unclassifiable melodies."

"12th: Coping Song" was the first song that NYC-based Hollenbeck wrote for his September celebration; a tune that he wrote trying to "rework and transform the traumatic residue [of 9/11] through composition." We share a free download of that song here:


"All these Hollenbeck compositions were penned in the month of September...when the warmth of summer lingers during the days, while the evenings hint at the cold to come. Hollenbeck writes cosmopolitan melodies that are by turns charming and wistful, sometimes underpinning them with surprisingly knotty rhythms, given that the end music is seldom dense.
Have a listen. It is like a breath of fresh air."
- –John Shand, The Sydney Morning Herald