Cornetist and composer Rob Mazurek leads his
Brazilian/American ensemble
- Black Cube SP -
on a European tour in November 2015


Black Cube SP combines the venerable São Paulo Underground trio, comprised of Rob Mazurek, Guilherme Granado and Mauricio Takara, with Thomas Rohrer, master of the keening rabeca (Brazilian viola). The music is electronica-laced Tropicália characterized by glistening sonic textures, unabashedly beautiful melodies, an expansive improvisational palette and fiercely gleeful interplay.


Listen to an exclusive track
of the new album courtesy of
The Wire:
http://www.thewire.co.uk/audio/tracks/listen_rob-mazurek-and-black-cube-sp_s-return-the-tides
Audiences should prepare to be astounded and enthralled. Be there as
Black Cube SP
unleashes a musically potent and spiritually powerful torrent of avant jazz, Brazilian folk, electronic and psychedelic music across Europe!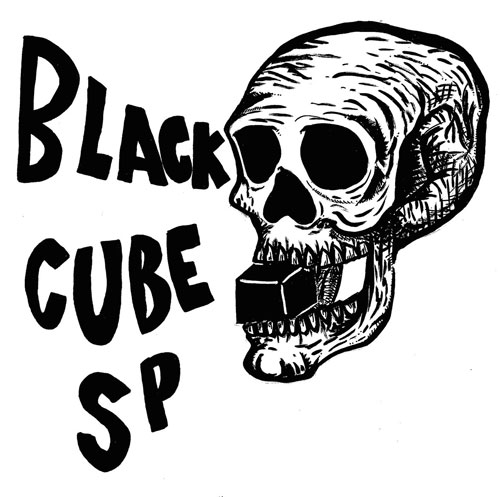 - psychedelic modern spirituals -
-
November 2015 Euro Tour Dates
BUCHAREST, ROMANIA
- Wednesday, November 11, 2015 @ 9PM
CONTROL CLUB

Strada Constantin Mille Nr.4, 031178 Bucharest, Romania
40.744.900476 /
jadd.ro
/
contact@jadd.ro


TENERIFE, SPAIN
- Friday, November 13, 2015 @ 9PM
ESPACIO CULTURAL EL TANQUE & FESTIVAL KEROXEN

Calle Fuente de Santa Cruz, s/n, 38003 Santa Cruz de Tenerife, Canary Islands /
keroxen.com


AMSTERDAM, NETHERLANDS
- Saturday, November 14, 2015 - 2 Sets @8:30PM and 9:30PM
BIMHUIS

Piet Heinkade 3, 1019 BR Amsterdam, Netherlands
31.20.788.21.50 /
bimhuis.nl


FORLI, ITALY
- Sunday, November 15, 2015 @ 6PM
TEATRO FELIX GUATTARI

Via Orto del Fuoco Forlì, Italy
39.338.1699000 /
areasismica.it
/ Presented by Area Sismica
TRIESTE, ITALY
- Monday, November 16, 2015 @ 9PM
TEATRO MIELA

Piazza Luigi Amedeo Duca degli Abruzzi, 3, 34132 Trieste, Italy
39.040.365119 / teatro@miela.it /
miela.it


LJUBLJANA, SLOVENIA
- Tuesday, November 17, 2015 @ 8PM
CANKARJEV DOM, KLUB CD

Presernova 10, Ljubljana, Slovenia
386.124.17163 /
cd-cc.si


FERRARA, ITALY
- Friday, November 20, 2015 - 2 Sets @ 9:45PM and 10:45PM
TORRIONE SAN GIOVANNI – JAZZ CLUB FERRARA

Via Rampari di Belfiore 167 Ferrara, Italy
39.339.788.62.61 /
jazzclubferrara.com

For tour updates
see:
www.robmazurek.com
|
www.cuneiformrecords.com/tours.html


Interested in booking
a show:
Paco Barba
for
North America:
paco@harmonipan.com
Fred Finelli
for
South America:
contato@noropolis.net
Jakob Flarer
for
Europe:
jakob@saudades.at

-
BLACK CUBE SP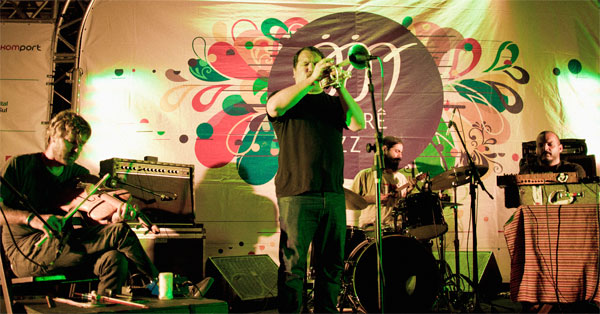 [L-R: Thomas Rohrer, Rob Mazurek, Mauricio Takara, Guilherme Granado | Photo: Antonio Rossa]

"Mazurek's most personal and poignant offering to date; cathartic and compelling, it combines avant-garde jazz expressionism, bold electronic experimentation and hypnotic Tropicália rhythms with a profound spirituality."
-
All About Jazz


"Nothing less than an aural spirit quest."
-
Jazz Times


"Mazurek finds a challenge irresistible, and this is one of his most exciting projects."
-
The Wire

Rob Mazurek
- cornet, electronics
Mauricio Takara
- drums, cavaquinho, electronics
Guilherme Granado
- keyboard, synths, sampler
Thomas Rohrer
- rabeca, soprano saxophone

For Mazurek, the sudden and unexpected passing of his mother Kathleen Mazurek, in May 2013 set him on a quest to honor her bountiful spirit and acknowledge her transition to another realm. Compelled to compose in the days and weeks following his mother's death, Mazurek gathered in São Paulo, Brazil with long-time collaborators Mauricio Takara and Guilherme Granado from the celebrated São Paulo Underground trio and Thomas Rohrer, master of the keening rabeca (Brazilian viola) who earned his stripes through intense studies with leading practitioners in Brazil's northeast.

Mazurek describes the recording as "a shamanistic journey where we sonically clear a path for my mother into the unknown to ensure her safe journey to the next." Black Cube SP's debut album, Return the Tides: Ascension Suite and Holy Ghost documents this startlingly cathartic and magisterial modern psychedelic spiritual that's as riveting as it is ravishing.



Click this link to download photos, hear sound samples and learn more about Black Cube SP:
Cuneiform Rob Mazurek/Black Cube SP Website


Listen and share
excerpts of
Return the Tides: Ascension Suite and Holy Ghost

@
SOUNDCLOUD
/ @
BANDCAMP
/ @
YOUTUBE
-
ROB MAZUREK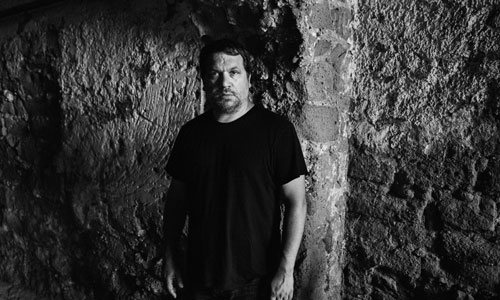 [Rob Mazurek | Photo: Guido Gazzilli]

"Mazurek's cornet playing, always affecting and timbrally luminous, achieves the paradox of being simultaneously corporeal and ethereal."

-
The Wire

Rob Mazurek
- cornet, electronics, keyboard, piano
Chicago cornetist and composer Rob Mazurek's broad electro-acoustic palette defies simple categorization and has earned him a reputation as one of the most respected figures on the international creative music and avant jazz scenes.

His expansive vision and vast catalog of over 300 compositions and 52 recordings (released on some of the world's most respected record labels) have kept him reshaping modern music's cutting edge for the past three decades with inspiration from jazz, Latin, alternative rock, modern classical, electronic and experimental music. Mazurek currently leads and composes for Chicago Underground Duo, Exploding Star Orchestra, Pulsar Quartet, and Pharoah and the Underground (featuring Pharoah Sanders).

His work receives worldwide praise from publications such as The Wire (UK) and DownBeat (USA), and earned him the title of International Musician of the Year in Italy's Musica Jazz magazine. His recordings have been listed among Top 10 Records of the Year in the New York Times, Los Angeles Times and Chicago Tribune.


For more information on Rob Mazurek:

Rob Mazurek Official Website
|
Cuneiform Rob Mazurek Website

-
SÃO PAULO UNDERGROUND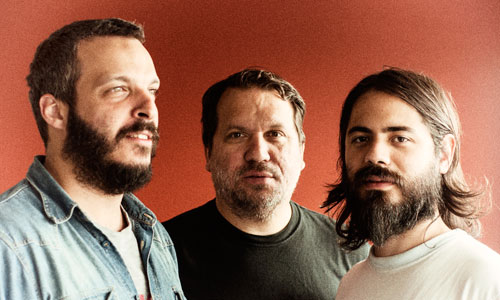 [L-R: Guilherme Granado, Rob Mazurek, Mauricio Takara | Photo: Jason Marck]
"A visionary jazz-rock trio."
-
The New York Times
"Limitless in its possibilities."
-
Rolling Stone
"A modern approach to Brazil's Tropicália, that takes into account advances in sound manipulation and engineering. It is street music from the Brazilian subterranean avant-garde and it is confusingly wonderful."
-
All About Jazz


"The Post-Don Cherry melodic splendor of Chicago cornetist Rob Mazurek has never been clearer, and it finds a simpatico home amid the polyrhythmic chaos forged by his Brazilian cohorts. This high-energy romp takes the sting out of the term fusion in the best possible way."
-
DownBeat

Rob Mazurek
- cornet, electronics
Mauricio Takara
- drums, cavaquinho, electronics
Guilherme Granado
- keyboard, synths, sampler
São Paulo Underground is a power trio that links Chicago's volatile creative music scene with São Paulo, Brazil's leading experimental musicians.

Its music embodies a fascinating mixture of Sun Ra-esque cosmic noise with rhythms and phrasing from samba, maracatu, rock and free jazz traditions. Founded in 2005, during Mazurek's eight-year Brazilian sojourn, São Paulo Underground's dauntless sonic explorers continue a relentless search ten years later.



Click
the link to download photos, hear sound samples and learn more about São Paulo Underground:
Cuneiform São Paulo Underground Website
-



ROB MAZUREK RECORDINGS ON CUNEIFORM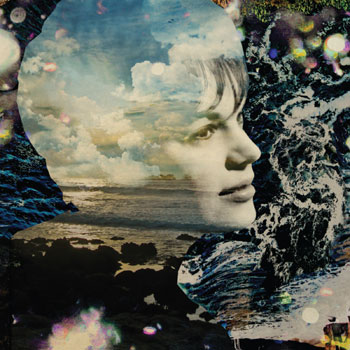 Rob Mazurek and Black Cube SP
Return the Tides:
Ascension Suite and Holy Ghost
[2014, Rune 399]
AMAZON - ITUNES
BANDCAMP - WAYSIDE MUSIC