One of the Key Figures in America's Creative Music/Jazz Scene
NYC-Based Guitarist/Composer
JOEL HARRISON
Returns to DC for a Weekend of Very Different Concerts
Celebrating his Cuneiform Records Release, Mother Stump
,
a Homage to His Musical Roots in DC's Freeform Music Scene
and
Commemorating DC Guitar Legends Who Served as Inspiration & Foundation

Named a Guggenheim Fellow in 2010, DC native Joel Harrison has long been recognized as a highly gifted guitarist, composer, arranger, vocalist and songwriter. His body of work, which features both large and small ensembles, is influenced by a wide range of musicians and genres, including Duke Ellington, Jimi Hendrix, The Beatles, John McLaughlin, Charles Ives, DC roots-rock guitarist Danny Gatton and various non-Western musics. Unwilling to repeat himself or others, he's forged such influences into music that is radically unique. He is a risk taker, emerging from mentorships with Joan Tower, Ali Akbar Khan and Charlie Banacos.

Harrison has received funding for his compositions via the Jazz Composer's Alliance, Chamber Music America, Meet the Composer, the Flagler Cary Trust, NYSCA, New Music USA, and the Jerome Foundation. He has released at least 16 recordings as a leader since 1995, two of them on the Washington DC/Silver Spring MD-based Cuneiform Label. He is also a New Music organizer/curator/activist, founding and curating the NY-based Alternative Guitar Summitt, an internationally-respected guitar festival which is now in its 6th year.


JOEL HARRISON: MARCH 2015 DC CONCERTS
Saturday, March 28, 2015
Joel Harrison with Anthony Pirog's Telecaster Tribute Band
(featuring members of the late Danny Gatton's rhythm section)
at
JV's
6666 Arlington Boulevard
Falls Church, VA 22042

The Falls Church concert is a 'bar jam' in which Harrison and his Cuneiform label mate, DC guitarist Anthony Pirog – two of the best contemporary guitarists to come out of DC and make their mark nationally – play roadhouse rock with members of late DC guitarist Danny Gatton's rhythm section.

-

Sunday, March 29, 2015 - 7:00 PM and 8:30pm
Joel Harrison's Mother Stump Band
(Joel Harrison-guitar, Michael Bates-bass, Allison Miller-drums)
at
Bohemian Caverns
2001 11th Street NW,
Washington, DC. 20001
presented by Transparent Productions, "Sundays @ 7 @ The Caverns"

The two DC concerts at Bohemian Caverns spotlight Harrison's trio and feature songs from his new album, Mother Stump (Cuneiform), including Harrison originals and his arrangements of tunes by Leonard Cohen, Paul Motian, Luther Vandross, George Russell and others. Michael Bates is an established bassist/composer/bandleader on the NY scene. Drummer Allison Miller, like Harrison, is a DC native who's established herself on NY's avant jazz scene as both a composer and bandleader. A concert for those who love jazz and rock guitar, tight ensemble playing and thoughtful tunes.

***

JOEL HARRISON: DC RADIO INTERVIEW

Sun., March 29, 2015 - 10:30 AM to 12:00 PM
Tom Cole interviews Joel Harrison on "G-Strings"
WPFW 89.3 FM
Washington, DC
[Listen Live]

Tom Cole's "G Strings" show begins at 9am; Harrison joins Cole for the latter half.

***
Prior to his DC appearances, Harrison will tour northern New England and Canada with Mother Stump: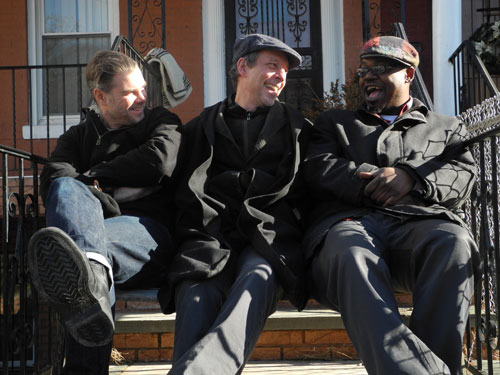 JOEL HARRISON'S MOTHER STUMP: MARCH 2015 TOUR
[Joel Harrison-guitar, Michael Bates-bass, Jeremy Clemons-drums]

Wed., March 4 - 8:00pm
Rochester, NY:
The Bopshop
1460 Monroe Ave, Rochester, NY 14618

Thu., March 5 and Fri., March 6 - 9:00pm
Toronto, ON:
(Joel Harrison's Mother Stump, with pianist David Braid)
The Rex Hotel
194 Queen St W, Toronto, ON M5V 1Z1, Canada

Sat., March 7 - 8:00pm
Brattleboro, VT: Vermont Jazz Center
72 Cotton Mill Hill Rd, Brattleboro, VT 05301


For more information on Joel Harrison & Mother Stump:
www.joelharrison.com

www.outsidesources.org
www.jeremyclemons.net


***

NEW ALBUM OUT ON CUNEIFORM!!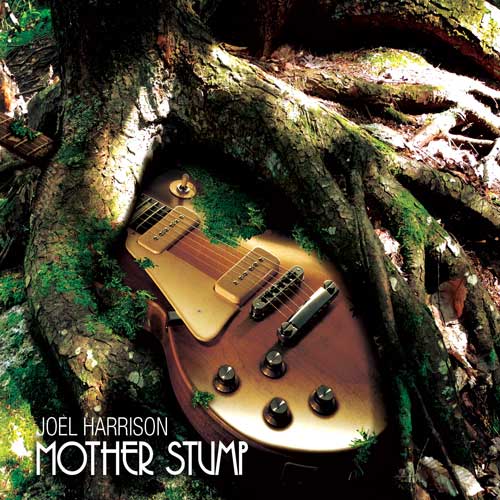 JOEL HARRISON
MOTHER STUMP
CUNEIFORM

Genre: Jazz / Americana / Blues-Rock
Format: CD / Digital Download



"John The Revelator" (mp3 download)

stream: @SoundCloud /
@Bandcamp / @YouTube
-


Mother Stump Highlights Joel Harrison's Guitar Playing over his Composing on Covers of Buddy Miller, Leonard Cohen, Al Kooper, Luther Vandross, Paul Motian, George Russell and More

Featuring Top NY-Based Sidemen
Michael Bates (bass), Jeremy 'Bean' Clemons (drums), Glenn Patscha (keyboards)

For many years, guitarist
Joel Harrison
claimed he had no roots. Growing up in
Washington D.C.
, a place whose identity and values are always in drift, Harrison was convinced he had to "go out into the world with a shovel and plant something of my own," he says in his liner notes to
Mother Stump
, his latest album on Washington D.C.-based
Cuneiform Records
, a fitting home for a record paying tribute to the artist's DC-upbringing.
But as we often discover, time and distance have a way of putting things in perspective. Looking back, Harrison realized that Washington D.C. was, in fact, a town whose musical gravity overpowered whatever ephemeral political and cultural winds might blow. "I had to move away and get older to see those roots," Harrison says. "You can hear them on this record."
"Washington D.C. was quite a segregated place in the 1960s and '70s, and yet the musicians were inclusive and open in their tastes," Harrison recalls. A plethora of genres were represented around town. One could hear bluegrass by
The Seldom Scene
and
The Country Gentlemen
, and soul, jazz, and funk by
Roberta Flack
,
The Blackbyrds
,
Terry Plumeri
, and
Ron Holloway
. Blues was a pervasive force represented by
Roy Buchanan
,
The Nighthawks
, and the legendary
Powerhouse Blues Band
that featured
Tom Principato
. On the folk scene were people like
Jorma Kaukonen
,
Emmylou Harris
, and
John Fahey
.
"I remember seeing psychedelic rock groups, maybe backed by a light show, at
Pipeline Coffee House
or at
Fort Reno
— bands like
Tractor
,
Tinsel'd Sin
(with
Paul Sears
),
Crank
,
Grits
, or
Grin
(with
Nils Lofgren
). There were outliers like
Root Boy Slim
and
Evan Johns
, whom I jammed with before we started shaving."
"On any given night there might be a redneck band from Southern Maryland, a hillbilly band from nearby West Virginia, or an infusion of urban blues and Philly soul. The people who affected me the most, welcomed it all into their guitar playing."
When Harrison discovered local guitarist
Danny Gatton
, he became a quick devotee. "If I ever had an idol, it was he," Harrison says. "I followed him around like a stray dog in the early and mid '70s, sometimes placing a cassette recorder on a beer-stained table in one of the many low-rent bars he inhabited." Gatton's ability to incorporate many streams of American music, such as country, blues, jazz, rockabilly, and funk, would play an important role in Harrison's own future development as a genre-crossing guitarist.
No matter what kind of music was heard in Harrison's circle of musician friends, the common thread binding it all together was a passion for musical expression in all forms. "I remember jam sessions in my friend Henry's basement where we'd play for hours in some zone between rock, soul, jazz, and country — not practiced enough yet to know enough about any single thing — open, searching."
Harrison began studying jazz with a guitarist named
Bill Harris
, who had a studio in the Northeast DC. Jazz began to take hold of him, but true to his musical upbringing, he would continue to explore across genre lines. "You'd want to play some bluegrass, learn some
Cornell Dupree
licks, pick up a slide for the
Allman Brothers
tunes, learn your bebop harmony, and then practice your
Bach
and
Albeniz
on a nylon string," Harrison recalls. This was a time of important breakthroughs for the guitar, when the instrument was becoming a generative force in new jazz contexts.
"It was an amazing time in which to come of age musically. Minds were open, blueprints were being created, invention was everywhere, and yet strong tradition anchored the experimentation. You'd go way beyond the borders, but there was still that tangle of roots that stretched beneath and across the town," Harrison says in his liners.
On
Mother Stump
, unlike some other of Harrison's albums, the focus here is on his playing and not his writing and arranging. "It's a mixture of
Luther Vandross, Buddy Miller
,
George Russell
, a traditional spiritual,
Paul Motian
,
Leonard Cohen
, and in a couple of my pieces, a nod to those formative years, with six old guitars and two old amps."
"It's a lot of history that I'm trying to make new again."
Mother Stump
is Harrison's second recording on the Cuneiform label. In 2012, Cuneiform released
Holy Abyss
, a collaborative album of original compositions by Harrison and bassist
Lorenzo Feliciati
, trumpeter
Cuong Vu
, pianist
Roy Powell
, and drummer
Dan Weiss
.
PURCHASE LINKS
//
AMAZON
-
BANDCAMP
-
WAYSIDE MUSIC
HIGH-RES
PROMO PHOTOS //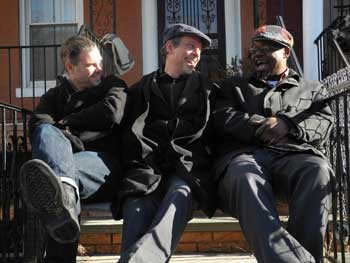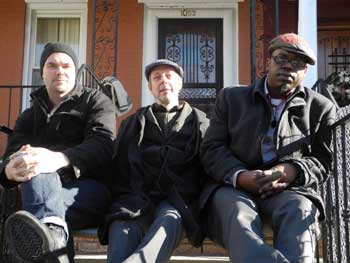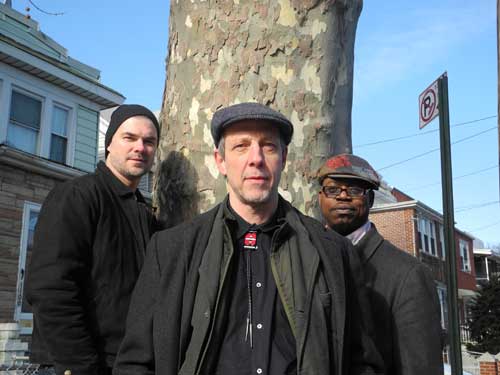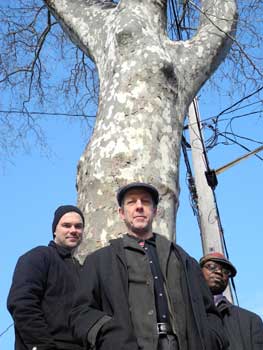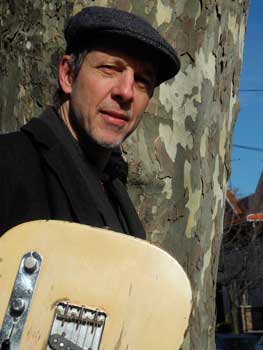 -------
WHAT THE PRESS HAS SAID ABOUT

JOEL HARRISON - MOTHER STUMP – CUNEIFORM
"Inspired...by the popular music he heard growing up in Washington D.C., the session's varied track list reflects the pan-stylistic diversity Harrison was exposed to in his formative years. Everything from bluegrass, country, funk and soul to rock and jazz was performed in local DC venues... Enamored of hometown guitarist Danny Gatton's all- inclusive concepts, Harrison embarked on a similarly eclectic path, with the blues a common denominator unifying his diverse interests. ...
...the bulk of the proceedings are focused on the leader's inspired fretwork. ...Harrison parlays his sophisticated composing and arranging abilities into epic solos on
Mother Stump
, using his favorite vintage gear to convey the sort of emotions words often fail to express."
- Troy Collins,
All About Jazz,
5/16/14
"...As with all guitarists, blues is the taproot of all things from the axe, and Harrison takes material that is as traditional as "John The Revelator" to Boomer folk like "Suzanne" by Leonard Cohen and delivers it in a variety of indigo moods. ...A nice refresher course on where it all comes from."
- George W. Harris,
Jazz Weekly,
8/21/14
"While based in jazz, Harrison's influences and approach encompasses traditional Indian music, contemporary classical, rock, gospel, and country...
Mother Stump
shines the stagelight on Harrison the guitarist...While JH has the technique of a jazz player (think Kenny Burrell and pre-Mahavishnu John McLaughlin), it's how he uses it that's refreshing—he plays with the slow-burning, searing, burnished tone and haunting sustain of a seasoned blues player—think the House of Kings: B.B., Freddie, and Albert, and Texan aces T-Bone Walker and Stevie Ray Vaughan. Further, Harrison is unafraid to utilize the range of effects rockers usually have at their disposal. ...While this platter'll be filed under "jazz", fans of stringbenders Hendrix, Clapton (in his prime), Roy Buchanan, and the like will be on cloud nine with this.
5 out of 5 stars (a classic)
."
- Mark Keresman,
Icon Magazine,
Oct. 2014
"...this Brooklyn-based string star has plenty of blues feeling and rock muscle ...check out Harrison's powerful new recording, "Mother Stump," in which he puts his own stamp on tunes by Leonard Cohen, Al Kooper, Luther Vandross and the visionary jazz drummer Paul Motian. Harrison plays these tunes with the emotional authority of a blues master while evading all the clichés of the genre.
Harrison is the winner of a super-prestigious Guggenheim Fellowship for his work as a long-form composer, but he also knows the importance of a well-place power chord, an ascending blues scale, or funk groove spun out with a wah-wah pedal."
- Chris Waddington,
The Times-Picayune,
5/12/14
"
Mother Stump
is a stunning display of raw sound and emotion that both soothes and rocks. It's a lot of fun, raw, psychedelic, funky, and intimate, demonstrating Harrison's love of American music of all kinds, jazz, rock, blues, country, and more. The set list features the music of Donny Hathaway, Leonard Cohen, George Russell, Paul Motian and Buddy Miller as well as Harrison's originals."
- Andrea Canter,
Jazz Police,
9/17/14
"Every so often, musicians feel an inner urge to return to their roots and test their acumen with newer techniques and perspectives. Here, guitarist Joel Harrison revitalizes his early persuasions in a trio... With dreamy volume control shadings, brazen crunch chords, angular slide guitar riffs, discordant overtones, harrowing electronics treatments and howling blues licks, he mirrors convention with quite a few tricks up his sleeve. ..."
- Glenn Astarita,
All About Jazz,
6/20/14
"...
Mother Stump
, Harrison's paean to 70s-era jazz-rooted, rock-powered, funked-up guitar-centric instrumental music...derives its potency from...its completely visceral approach. The focus here is squarely on Harrison's remarkable, individualistic guitar playing. ...Harrison recounts the inspirations behind this music: most coming from his experiences in the Washington D.C area...during the late 60s into the early 80s. He name checks some of the area's best jazz, soul and rock musicians...like Terry Plumeri, Roy Buchanan, and especially Danny Gatton...
...As a soloist, Harrison is gloriously transgressive, and his use of all manner of effects is quite inspired. His overall sound...owes a little to Frisell's gonzo period... The rest of
Mother Stump
, however, proves Harrison to be very much his own man. Even the tunes Harrison's chosen...have a deep personal significance, and the band's interpretations are heartfelt and brim with warmth. ...Harrison's originals...are quick-witted and substantial.
...A brilliant and soulful hour's worth of music, Joel Harrison's
Mother Stump
is a welcome antidote to mass- produced, slick guitar- based fusion.
5/5 stars
"
- Dave Wayne,
All About Jazz,
8/31/14
"... Joel Harrison is a unique and powerful voice for post modern guitar, a heavy improvisational influence embracing a myriad of styles.
Mother Stump
might best be described as John Scofield and Danny Gatton get into a bar fight.
...
Mother Stump
is a release that hits on the visceral and cerebral fronts. A gritty and deceptively subtle infused funk that morphs into angular solos that are clean and pulled off with meticulous precision... The covers are inventive yet authentic while the originals are dynamic and cutting edge. ....Joel Harrison and Mother Stump may well be the surprise release for 2014. A genre crushing triumph! 5/5 stars."
- Brent Black,
Bop-N-Jazz,
3/21/14
"He's been thinking about his roots...and this album reflects a kind of summing up of what has made him what he is today. ... Most of the music is in the form of covers...
...Joel...makes it all exceptional with a full-fledged smartly soulful psychedelic jazz transparency that varies from track-to-track. He may go to the slide for a down home southern blusiness or he may create drifts of soundscapes that layer atop a rocking rhythm section.
...He is a consummate artist and he shows you why on
Mother Stump
."
- Grego Applegate Edwards,
Gapplegate Guitar and Bass Blog,
11/4/14
"What guitarist Joel does with this excellent sonic excursion is truly different... he creates a unique (yet forward-looking) sound... it's not "standard" anything... it is, in fact, uniquely Joel, as evidenced on the totally absorbing opener, "John The Revelator"...I give Joel & crew a MOST HIGHLY RECOMMENDED, with an "EQ" (energy quotient) rating of 4.99."
- Dick Metcalf,
Improvijazzation Nation


"...guitarist Joel Harrison has tapped into a rich vein of blues, R&B and traditional music – as well as bedrock jazz – with this CD. ...
Harrison's arrangement of George Russell's, "Stratusphunk" and his own "Do You Remember Big Mama Thornton" outstandingly confirm the quartet's mastery. A showcase for Bates' rooted walking, the guitarist's interpretation of Russell's theme, initially recorded with horns, is done with verve and aplomb. Meanwhile Clemons' drumming is both solid and irregularly accented. ...Harrison's solo that's all spiky string bites add to the frenetic mood. ...Other tracks benefit from the same sonic alchemy. Most notably the two versions of Paul Motion's "Folk Song for Rosie" use cascading lines and countrified finger picking anchored by pressurized rhythms to confirm both the folk and jazz basis of the tune(s)."
- Ken Waxman,
JazzWorld,
10/21/14
"...guitarist-composer Joel Harrison exhibits uncommon curiosity and endurance in his search for different ways to make his music beautiful and visceral. ...On
Mother Stump
Harrison's guitar blazes a trail back through the roots of his formative decades in Washington D.C. during the 1960s and '70s. ...
Mother Stump...
opens with a traditional spiritual most notably covered by Blind Willie Johnson, entitled "John the Revelator." Except that Harrison opts for thud-and-skronk with some Hendrixian flourishes on guitar, backed by heavy-metal beats from bassist Michael Bates and drummer Jeremy "Bean" Clemons. ...The rest of the
Mother Stump
gift basket ranges from Leonard Cohen's "Suzanne"...to a Harrison original entitled "Do You Remember Big Mama Thornton?" If you do remember Thornton—the should-be definitive singer of "Hound Dog," later appropriated by Elvis—and more particularly know of Danny Gatton, the eclectic D.C. guitar legend revered by Harrison growing up, then
Mother Stump
would make a good graft on to your musical family tree."
- Britt Robson,
JazzTimes,
6/27/14
"...
Mother Stump
, an homage to his musical roots. For Harrison, those roots are eclectic and varied, stretching beyond the realm of artists such as Wes Montgomery or Jim Hall. Indeed, on the first two songs, "John the Revelator" and Paul Motian's "Folk Song for Rosie," Jimi Hendrix comes to mind, with Harrison's guitar swooping and squealing with barely contained energy. ... Harrison's arrangement of George Russell's "Stratusphunk" is perhaps the most overtly jazz-oriented piece here, with excellent support (here and throughout) from bassist Michael Bates and drummer Jeremy Clemons."
- Martin Z. Kasden Jr.,
Louisville Music News,
May 2014
"The music...envelops a wide range of textures and hues, from expansive Americana to blues, rock and ballads. ...The gospel standard "John the Revelator" is given a rocking treatment, as the White Stripes had also done and Son House as well. While House's version is the definitive version, Harrison combines the garage rock of the stripes to the holy fervor of House to fine effect. ...fans of Bill Frisell's big sky type of music will feel right at home as a Harrison leads an accessible and enjoyable session."
- Tim Niland,
Music and More,
6/7/14
"
..
..because Harrison had so successfully worked these songs into his own image, it's easy to forget that he didn't write 'em.
It's surely easy to forget that his swampy, blues-rock take on the traditional gospel blues "John the Revelator" is the same call and response song that Blind Willie Johnson recorded at the start of the Great Depression. Enhanced with splashes of backwoods psychedelia...
From there, Harrison comes forward decades to take on Paul Motian's "Folk Song For Rosie," setting it on fire with shards of notes billowing from his guitar in a lean power trio with Clemons and bassist Michael Bates...Harrison gets to the essence of song but on his own terms. ...
You might not appreciate the artists covered on
Mother Stump
as much as Joel Harrison, or may not even like them at all. That won't matter at all, if blues-inflected progressive jazz guitar is your thing."
- S. Victor Aaron,
Something Else,
5/21/14
"...Harrison concentrated on developing his compositional chops, recording 17 albums of mostly original music...before easing into
Mother Stump
's cover-heavy format. The new disc is both an anomaly and a nod towards his hometown roots in musically eclectic Washington, D.C.
"For this one," he explains, "I wanted to just be the featured soloist, and really do guitar music, and music I grew up with... it's a look backwards to some of my different influences across different genres—writers and singers and players who I value."
Chief among those would have to be the late Danny Gatton. ...his reckless, real-time mashing-up of musical idioms can still be heard in Harrison's approach."
-Alexander Varty,
The Georgia Straight,
2/18/15
FEATURES:
"Harrison himself has never been one to simply go through the motions, not during his performances nor on any of the...16 CDs released under his name. A restlessly creative spirit, he constantly pushes boundaries, seemingly intent on avoiding artistic ennui at all costs. ...
On
Mother Stump
, Harrison further addresses his roots as a guitarist. The first of his 16 CDs to prominently feature his trusty axe in the foreground in a variety of stylistic settings, the album serves as a tribute of sorts to some of the guitarists he admired while growing up in the musically rich environment of Washington D.C. during the early 1970s.
...
Mother Stump
is an eclectic outing that showcases Harrison's potent six-string work... Harrison's use of volume swells on an ultra-slow reading of Donny Hathaway's emotionally charged ballad "I Love You More Than You'll Ever Know" signals the unmistakable influence of the late guitarist Roy Buchanan. One of Harrison's original compositions on
Mother Stump
, the string-bending "Do You Remember Big Mama Thornton?," reflects the heavy impact that Danny Gatton had on Harrison during his musical development in Washington DC...
"...Danny Gatton was my idol growing up," Harrison says. "He was playing in every bar in town. And back then they didn't really card people, so you could just walk on in. And I'd just sit there, sometimes with a cassette recorder, and just scream my brains out listening to him. I couldn't believe I was seeing this stuff. It was like he was Charlie Parker on the guitar, and we discovered him, and nobody knew who he was. It was like our secret in D.C. In an age of horrible excess in the rock world and pretentious guitar divas like Jimmy Page and Peter Frampton, Danny Gatton was the definition of unpretentious. He was definitely the man."
...Harrison thinks...that all of his recordings as a leader have something in common. "I guess what ties them all together is that American roots music and the music of the '60s and early '70s is present in a lot of what I do," he says. "I'm always trying to think about new ways to orchestrate and new instrumentation, whether it's in the big band or the string choir or writing for the sarode....""
-Bill Milkowski, "Deeply Unsettled: Guitarist Joel Harrison and the art of constant reinvention",
Jazziz,
Summer 2014
"...Harrison is as prolific as he is eclectic... This year he's released two albums, each with an entirely different angle. Leave the Door Open, with sarod player Anupam Shobhakar, finds common ground between jazz and Indian improvisation, while Mother Stump revisits Harrison's rock, jazz, and soul roots in a stripped- down ensemble. And for the fifth year in a row, he assembled a selection of the most intrepid practitioners for his annual Alternative Guitar Summit, including Nels Cline and Fred Frith."
-Adam Perlmutter, Premier Guitar, 8/19/14


CONCERT PREVIEWS

"Joel Harrison and Anthony Pirog are two guitarists with roots in Northern Virginia and musical branches that shiver with something like...grace. They're both drawn to atmospherics, though where Pirog relies on loops, Harrison takes a more classically minimalist approach: building accruals through collaboration with other instrumentalists. Here they perform together in tribute to a shared idol, the late D.C.-area guitarist Danny Gatton."
-
CapitalBop,
5/27/14
"...Harrison occupies his own niche, a place where many styles of American guitar music coalesce into a broad, singular jazz vision managing to blend emotion and intellect as well as body and soul.
He has a deep grasp of musical history and a modernist's attitude, sculpting his arrangements in surprising and satisfying ways."
-Jay Mazza,
The Vinyl District,
1/22/15
----------
OTHER JOEL HARRISON RELEASES ON CUNEIFORM: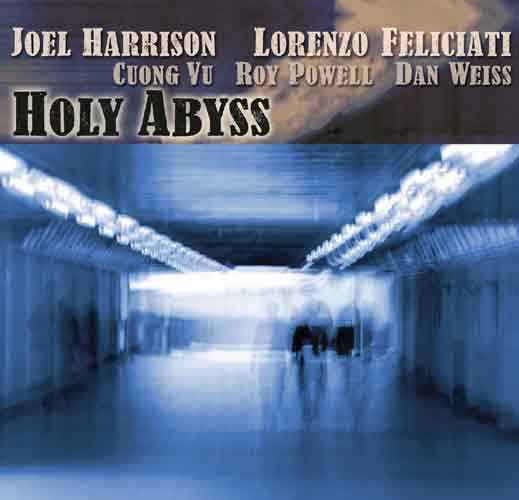 Joel Harrison, Lorenzo Feliciati, Cuong Vu, Roy Powell, Dan Weiss
Holy Abyss
Format: CD (digipak) / Digital Download
Genre: Jazz
Release Date: January 31, 2012

WHAT THE PRESS HAS SAID ABOUT:
JOEL HARRISON/LORENZO FELICIATI HOLY ABYSS
"Holy Abyss has a definite feel reminiscent of ECM recordings at the end of the 1970s and the beginning of the '80s, when interplay and collaboration between electric and acoustic instruments began in earnest. The first impression of Holy Abyss is of its pristine sound. ...Holy Abyss is a collaborative union that communicates at the highest levels of disciplined and intuitive musicianship; the complexities in these tunes are easy to underestimate… because these players make it all sound as if they were joining together for an informal jam session, rather than exploring the wildly sophisticated, expansive musical terrain they actually do. 4/5 stars."
-Thom Jurek, AllMusic