TWO CUTTING-EDGE JAZZ ENSEMBLES
ON CUNEIFORM
TOUR EUROPE IN NOVEMBER 2014:

THE CLAUDIA QUINTET
&
RAOUL BJORKENHEIM'S eCsTaSy


Two of Cuneiform's most captivating jazz&beyond / post-jazz ensembles – The Claudia Quintet and Raoul Bjorkenheim's eCsTaSy – are both touring Europe (separately) this November! Led by drummer/ percussionist/ composer John Hollenbeck and based in NYC, The Claudia Quintet is one of, and perhaps the, most influential young groups in contemporary jazz & beyond-genre music. The all-star ensemble will be doing eight dates and passing through Austria, Slovenia, Germany and Italy from November 3-11. The group eCsTaSy features some of Finland's top jazz players and is led by guitarist/composer Raoul Bjorkenheim, acclaimed as one of the world's top post-Hendrix guitarists. Bjorkenheim's eCsTaSy will be doing five dates around France, from November 8-14th. Both groups recently released new recordings on Cuneiform (The Claudia Quintet's September, in 2013; and the Bjorkenheim group's self-titled eCsTaSy in 2014), and both groups are available for press or radio interview while on tour.
---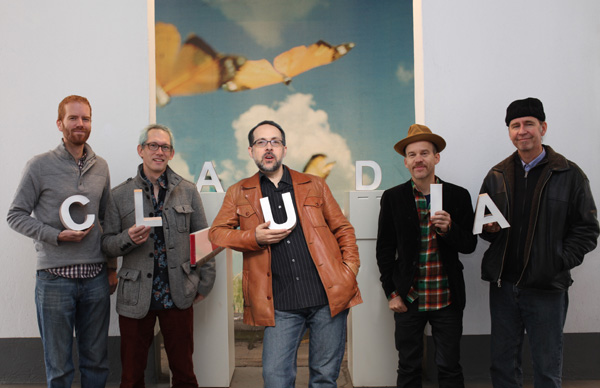 [The Claudia Quintet: l/r - Red Wierenga, Matt Moran, John Hollenbeck, Chris Speed, Drew Gress.]

The Claudia Quintet: Nov. 2014 Euro Tour Dates

NOV 3
-
WIST
– GRAZ, Austria
NOV 4
-
KMKC Kompleks
– RAVNE, Slovenia
NOV 6
-
Gromka
– LJUBLJANA, Slovenia
NOV 7
-
Jazz Club Ferrara
– FERRARA, Italy
NOV 8
-
Jazzkeller im Mautnerschloss
– BURGHAUSEN, Germany
NOV 9
-
Jazz GUT Unterwegs Schwanenburg
– HANNOVER, Germany
NOV 10
-
Liveclub Telegraph
– LEIZIG, Germany
NOV 11
-
A-Trane
– BERLIN, Germany
Led by composer, drummer and three-time Grammy nominee
John Hollenbeck
,
The Claudia Quintet
have quietly but firmly and definitively recast jazz into shimmering new shapes inflected by classical minimalism, new music, progressive rock and post-rock. They are one of the most influential stylists on other musicians in cutting-edge jazz today and the sound of jazz and what jazz can be in the in our time has changed because of their sound and stance.
Hailed by Nate Chinen of the New York Times for their "clockwork intricacy and crisp premeditation ... [striking an] accord between the factions of progressive jazz, classical Minimalism and low-glare experimental rock," the Claudia Quintet tackles Hollenbeck's highly demanding works with a wry improvising spirit and a backbone of surging, mesmerizing rhythm.
The Claudia Quintet: Releases on Cuneiform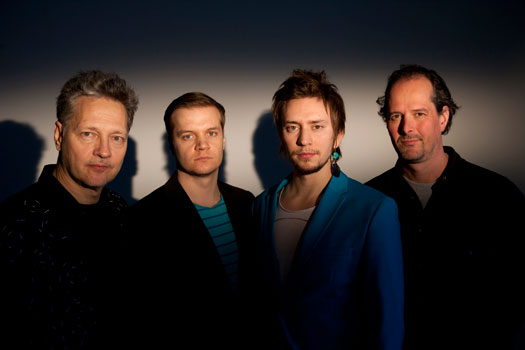 [Raoul Bjorkenheim / eCsTaSy]
Raoul Bjorkenheim's eCsTaSy: Nov. 2014 Euro Tour Dates

NOV 8
-
Festival Emergences
, Tours, France
NOV 10
-
D'Jazz Nevers Festival,
Nevers, France
NOV 12
-
Festival JazzyColors
, Paris, France
NOV 13 -
Periscope
, Lyon, France
NOV 14
-
AJMI
, Avignon, France
Finnish guitarist
Raoul Bjorkenheim
's energizing, furious playing has been featured with a wide array of well known international artists, including
Mats Gustavsson
,
Henry Kaiser
,
Mike Keneally
,
Bill Laswell
,
Michael Manring
,
Paul Schütze
,
Nicky Skopelitis
,
Jah Wobble
and many others.
eCsTaSy
is his new electric, ecstatic jazz band, which features some of the younger talents on the Finnish jazz scene and which was designed to be an ensemble that will regularly go out and tour. The group consists of Raoul,
Pauli Lyytinen
(saxophones),
Jori Huhtala
(contrabass) and
Markku Ounaskari
(drums) in a repertory of original compositions painting swirling polyrhythms with a free-tonal palette. With influences ranging from Korean and African music to contemporary chamber music, new jazz and free rock, eCsTaSy's mission is to elevate its audiences with their high energy and dedication to adventurous sound.