Celebrating TWO New ALBUMS
Released TODAY September 16, 2016
on Cuneiform:
PROCESS AND REALITY and MU

Experimental Rock Icon
RICHARD PINHAS

TOURS Three Continents in Fall/Winter 2016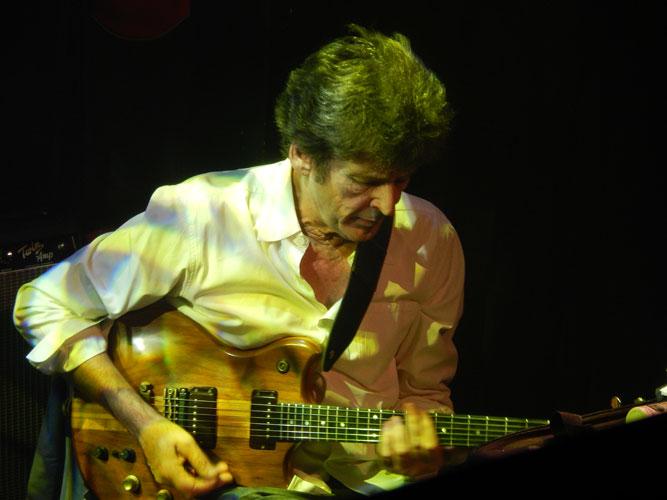 Performing at the Rock in Opposition Festival and Cities in France,
and Touring Southeastern USA and Japan
with Fellow Sonic Innovators
from Europe (Pascal Comelade, Arthur Narcy), the USA (Wume),
and Japan (Yoshida Tatsuya, Keiji Haino, Masami Akita/Merzbow, Yamamoto Seiichi, Ryoko, Vampillia)
Tour Dates: Richard Pinhas'
Process & Reality and Mu Mega-Tour
France / USA / Japan
Fall/Winter 2016
2016 FRANCE TOUR
Cap Découverte, France – Saturday, September 17, 2016
Richard Pinhas & Arthur Narcy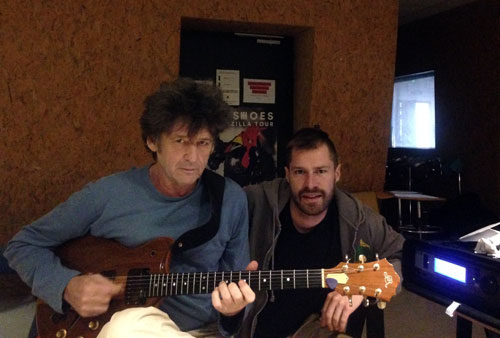 Rock In Opposition Festival - France
Cap Découverte, Le Garric (near Toulouse & Albi)
http://www.rocktime.org/rio/index.php/en/program/saturday-17

Bordeaux, France – Monday, September 19, 2016
Richard Pinhas & Yoshida Tatsuya
I-Boat
Bassin à Flot n°1, Quai Armand Lalande, 33300 Bordeaux, France
http://www.iboat.eu/Home/Iboat.sls
Paris, France – Thursday, September 22, 2016
Richard Pinhas & Yoshida Tasuya
Le Triton
11 Bis Rue du Coq Français, 93260 Lilas (Les), France
http://www.letriton.com
Paris, France – Saturday, October 1, 2016
Richard Pinhas & Pascal Comelade

Set Time: 19h30
La Maroquinerie
23 Rue Boyer, 75020 Paris, France
http://www.lamaroquinerie.fr/Accueil/
12€
for tour updates, please see:
http://www.cuneiformrecords.com/tours.html


***
2016 SOUTHEAST UNITED STATES TOUR

WITH
WUME
| | |
| --- | --- |
| Richard Pinhas | Wume (Albert Schatz & April Camlin) |
Brooklyn, New York – Monday, October 3, 2016
Richard Pinhas
Park Church Co-Op
129 Russell St - Brooklyn, NY
http://www.parkchurchcoop.org/
http://www.parkchurchcoop.org/music-off-mcgolrick/


Queens, New York – Tuesday, October 4, 2016
Richard Pinhas & Wume
Trans-Pecos
9-15 Wyckoff Avenue, Ridgewood, Queens
http://www.thetranspecos.com
@transpecos
Pittsburgh, Pennsylvania – Wednesday, October 5, 2016
Richard Pinhas & Wume
Brillobox
4104 Penn Avenue, Pittsburgh, PA15224
http://www.brillobox.net/home/
http://www.brilloboxpgh.com/events/
Detroit, Michigan – Friday, October 7, 2016
Richard Pinhas & Wume
Marble Bar
1501 Holden St, Detroit, MI 48208
phone (313) 551-3158
https://facebook.com/marblebardetroit/
Chicago, Illinois – Saturday, October 8, 2016
Richard Pinhas & Wume
Elastic Arts
3429 W Diversey Ave #208, Chicago, IL 60647
http://elasticarts.org
http://elasticarts.org/events/


Nashville, Tennessee – Monday, October 10, 2016
Richard Pinhas & Wume
American Legion
3204 Gallatin Pike, Nashville, TN 37216
http://www.legion.org


Asheville, North Carolina – Tuesday, October 11, 2016
Richard Pinhas & Wume
TBA
Asheville, NC
Raleigh, North Carolina – Wednesday, October 12, 2016
Richard Pinhas & Wume
Nightlight
405 1/2 West Rosemary St, Chapel Hill, NC 27516
phone (919_ 960-6101
http://www.nightlightclub.com
Richmond, Virginia – Thursday, October 13, 2016
Richard Pinhas & Wume
Strange Matter
929 W Grace St, Richmond, VA 23220
http://www.strangematterrva.com
http://www.strangematterrva.com/events.php

Baltimore, Maryland – Friday, October 14, 2016
Richard Pinhas & Wume
Metro Gallery
1700 N Charles St, Baltimore, MD 21201
http://www.themetrogallery.net
http://www.themetrogallery.net/calendar/
Washington, DC – Saturday, October 15, 2016
Richard Pinhas & Wume & Boat Burning
Comet Ping-Pong
5037 Connecticut Ave NW, Washington, DC 20008
http://www.cometpingpong.com
TBA, TX – Tuesday, October 18, 2016

TBA, TX – Wednesday, October 19, 2016

New Orleans, Louisiana – Thursday, October 20, 2016
Richard Pinhas
Zeitgeist Multi-Disciplinary Arts Center
1618 Oretha Castle Haley Blvd, New Orleans, LA 70113
http://www.zeitgeistnola.org
$20
Houston, Texas – Friday, October 21, 2016
Richard Pinhas
14 Pews

800 Aurora St, Houston, TX;
phone: (718) 389-0854
http://www.parkchurchcoop.org/

http://www.parkchurchcoop.org/music-off-mcgolrick/
Austin, Texas – Saturday, October 22, 2016
Richard Pinhas

Farewell Books
913 East Cesar Chavez St, Austin TX 78702
phone: (512)473-2665
http://www.farewellbookstore.com/
https://www.facebook.com/FarewellBooks/


for tour updates, please see: http://www.cuneiformrecords.com/tours.html
***


2016 JAPAN TOUR
WITH
YOSHIDA TATSUYA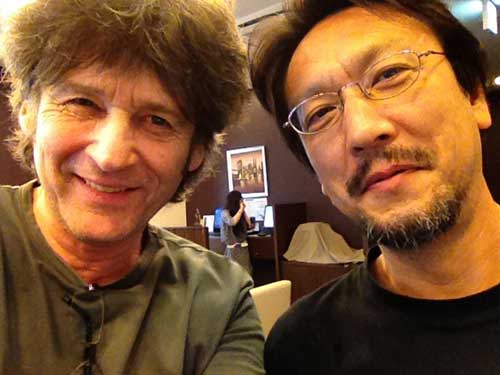 Tokyo, Japan – Wednesday, November 2, 2016
Richard Pinhas & Yoshida Tatsuya & Keiji Haino & Masami Akita
Koenji High
166-0003, Tokyo, Suginami-Temple South 4-30-1
http://koenji-high.com
Ohmi-Hachiman, Japan – Thursday, November 3, 2016
Richard Pinhas & Yoshida Tatsuya
Syuyukan
Omihachiman Shiga Sakederik space Syuyukan
Yubinbango 523-0862, Shiga Prefecture, Omihachiman, Suwaichonaka 21
http://www.shuyukan.com/index.html

Kyoto, Japan – Friday, November 4, 2016
Richard Pinhas & Yoshida Tatsuya w/ Seiichi Yamamoto
Club
Metro
Japan, 606-8396, Kyoto Kyoto, sakyo-Ku, Kawabata log town under
http://www.metro.ne.jp
Tokushima, Japan – Saturday, November 5, 2016
Richard Pinhas & Yoshida Tatsuya
Txalaparta
770-0915, Japan Tokushima Prefecture, Tokushima Tomita-Cho 2-18 B1
http://bartxalaparta.jimdo.com
http://bartxalaparta.jimdo.com/schedule/
Kobe, Japan – Sunday, November 6, 2016
Richard Pinhas & Yoshida Tatsuya
Helluva Lounge
650-0011, Japan, 3--1 - 18 under the Yamate Dori Chuo-ku, Kobe-Shi, Hyogo, Japan
http://helluva.jp
Osaka, Japan – Monday, November 7, 2016
Richard Pinhas & Yoshida Tatsuya w/ Vampillia
Conpass
542-0083 Osaka Prefecture, Osaka, Chuo-ku, East heart Shinsaibashi 1-Chome 12-20
http://www.conpass.jp
Nagoya, Japan – Tuesday, November 8, 2016
Richard Pinhas & Yoshida Tatsuya w/ Ryoko Ono
Tokuzo
8, novel imaike 1-Chome-6 - 12 Uchiyama, Chikusa-Ku, Nagoya-Shi, Aichi 464-0075
http://www.tokuzo.com
Hamamatsu, Japan – Wednesday, November 9, 2016
Richard Pinhas & Yoshida Tatsuya w/ Up-Tight
Kirchherr
https://www.facebook.com/pages/Kirchherr/328022840718727
Shizuoka, Japan – Thursday November 10, 2016
Richard Pinhas & Yoshida Tatsuya w/ Atomic Farm

So-gen

10th Shizouka SOGEN
4
20-0032, 2 Chome-5-7 Ryogaecho, Aoi Ward, Shizuoka, Shizuoka Prefecture 420-0032
http://sougen0228.wixsite.com/live

https://twitter.com/sougen0228
Kofu, Japan – Friday, November 11, 2016
Richard Pinhas & Yoshida Tatsuya

Sakuraza Cafe
Yubinbango 400-0032 Kofu, Yamanashi Prefecture center 1-1-7
Japan 1-1-7 Chuo koufushi, Yamanashi City Japan
Doors 19:00; Curtain 19:30
Advance 3,500 yen; Day 4,000 yen
Drink 500 yen separately
http://www.sakuraza.jp/

http://www.sakuraza.jp/schedule_.htm
http://www.sakuraza.jp/furaiya.pdf
https://twitter.com/sakurazakofu
Tokyo, Japan – Friday, November 12, 2016
Richard Pinhas
Disk Union
Diskunion Shinjuko Progressive Rock Store (3F)
Yamada Bldg. 3F, 3-31-4 Shinjuku, Shinjuku-ku, Tokyo 160-0022
http://diskunion.net/shop/ct/shinjuku_progre
Event starts at 18 hr
http://diskunion.net
Koenji, Japan – Saturday, November 13, 2016

Richard Pinhas & Yoshida Tatsuya
Showboat
Oak Hill Koenji B1F, 3-17-2 Koenji Kita
Tokyo Suginami high yen North Temple 3-17-2 B1
http://www.showboat1993.com/
https://twitter.com/ShowBoat_1993
for tour updates, please see:
http://www.cuneiformrecords.com/tours.html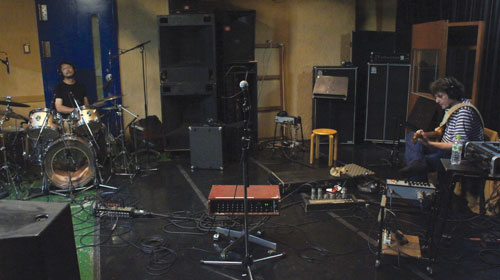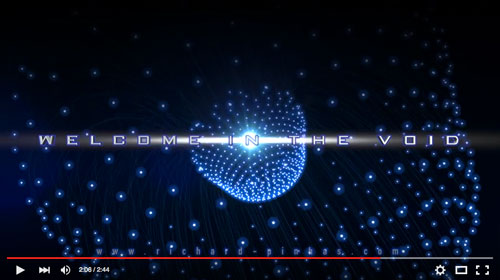 [
WATCH: Announcment Video for Pinhas, Tatsuya, Ryoko - 2015 tour
]
To BOOK Richard in EUROPE, please contact Julie Tippex:

http://julietippex.com/


To BOOK Richard in JAPAN and/ or the USA, please contact Richard via the contact section:

http://www.richard-pinhas.com/contact.php
French guitarist, electronic musician and global sonic experimenter
RICHARD PINHAS
simultaneously releases two new, startling different albums on Cuneiform, recorded on opposite side of the Pacific Ocean with two vastly different yet equally stellar groups of collaborators:

Process and Reality and Mu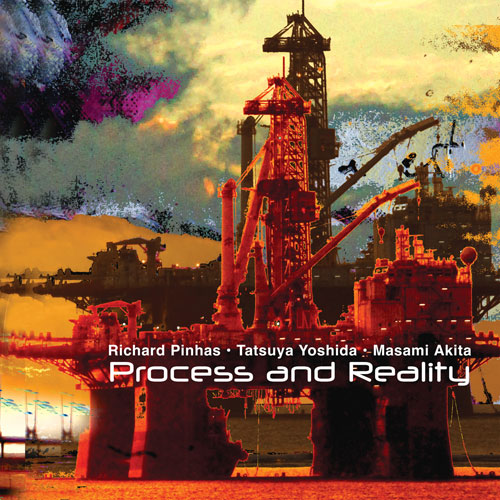 Richard Pinhas / Tatsuya Yoshida / Masami Akita

Process and Reality
Street date:
September 16, 2016

Genre: Rock / Electronic / Experimental / Noise

STREAM/SHARE:
"TVJ 33 (Core Track)" [excerpt]

stream: @
SoundCloud
/ @
Bandcamp
/ @
YouTube

"We are in the Industrial Age Final Times. The Page will soon be turned OFF...
We will transition from Petrol and Gas Wars to Water Wars..."
- Richard Pinhas


Three founding fathers of experimental music join forces to conjure an unholy serenade for a society on the verge of collapse on Process and Reality, an hourlong whirlwind of pessimistic prophecy transformed into a heady monolith of sound.
Boundary-stretching guitarist Richard Pinhas, founder of the influential French electronic-rock band Heldon, teams with two icons of the Japanese avant-garde – drummer Tatsuya Yoshida, mastermind of warped-prog legends Ruins, Koenjihyakkei and Korekyojinn, and Masami Akita, a.k.a. noise guru Merzbow – to summon a brutally honest, politically potent, sonically tumultuous reflection of the last gasps of the industrial age.
Process and Reality marks the first recorded convergence of these three avant-rock giants, though Pinhas has recorded with both Yoshida and Merzbow in the past and all three have toured extensively together in Japan. The album, recorded in Tokyo during a recent high-profile tour, captures the fevered intensity and violently textured depth of the trio's collaborative improvisations.
Pinhas' aggressive, combustible music has always been honed to a keen edge by its philosophical bent. Process and Reality takes its name from an influential 1929 book by English mathematician and philosopher Alfred North Whitehead, which posits reality as a continual process of becoming. That's an apt summation of the music made by Pinhas, Yoshida and Akita, which seethes and roils in a constant state of both turbulent flux and visceral realization. The guitarist says of his collaborators, "They explore 100% of their possibility. We have the same kind of spirit."
The bleak outlook embodied by the music on Process and Reality is stunningly pictured in cover art worthy of a cyberpunk novel, rendering an oil tanker as a surrogate for the decaying post-industrial future. It was created by Patrick Jelin, the gifted designer also responsible for the covers for classic Heldon albums Interface (1977) and Stand By (1979), as well as Pinhas' 1979 solo effort Iceland.
If that's all too downbeat for an evening's listening, Pinhas also sees the album as a celebration of his cherished friendship with these Japanese artists. "Japan is the best scene in the world," he asserts, and while he foresees a radical change in his sound approaching in 2017, he continues that, "Always I will work with my forever friends."
PURCHASE LINKS for

Richard Pinhas / Tatsuya Yoshida / Masami Akita (Merzbow) -
Process and Reality:
ITUNES
-
AMAZON
-
BANDCAMP
-
WAYSIDE MUSIC

French guitarist, electronic musician and global sonic experimenter
RICHARD PINHAS
simultaneously releases two new, startling different albums on Cuneiform, recorded on opposite side of the Pacific Ocean with two vastly different yet equally stellar groups of collaborators:

Process and Reality and Mu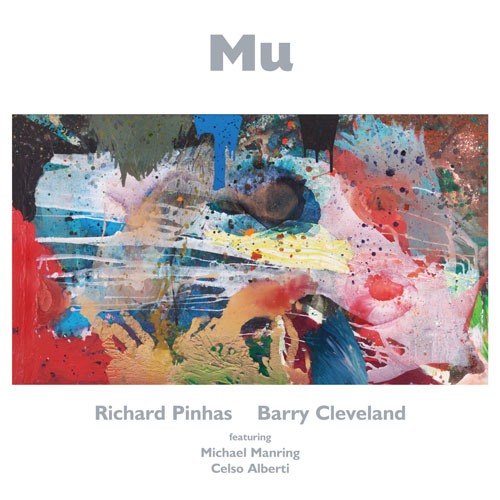 Richard Pinhas / Barry Cleveland

featuring
Michael Manring & Celso Alberti
Mu
Street date:
September 16, 2016

Genre: Rock / Ambient / Space-Rock / Electronic / World Fusion / Avant Progressive / Psychedelic / Experimental / Fourth World

STREAM/SHARE:
"Zen/Unzen" [excerpt]

stream: @
SoundCloud
/ @
Bandcamp
/ @
YouTube
"The album title is Mu, a Japanese word commonly translated as "no," or "nothingness." ...there are parallels between the state of mind cultivated in koan meditation and the state of mind that results in transcendent improvisational performances. Call it Zen and the art of musical improvisation... "
- Barry Cleveland


One day a troubled monk approached Joshu, a renowned Chinese Zen master, intending to ask him for guidance. A dog walked by and the monk asked Joshu, "Has that dog a Buddha Nature or not?" The monk had barely completed his question when Joshu shouted: "Mu!"
Mu is often translated as "nothingness," but as the response in Zen's most famous koan, the gesture speaks to a truth deeper than rational dualistic thinking can obtain—therefore also resonating with the creative mindset accompanying the purest forms of musical improvisation.
The music created by French guitar iconoclast and electronic music pioneer Richard Pinhas and insistently inventive San Francisco Bay Area guitarist Barry Cleveland on Mu originated in just such a way, arising seemingly from "nothingness." The two had contemplated performing as well as recording together for several years before their stars finally aligned, and they played several Bay Area shows during the same period that Mu was recorded.
Unfettered by genre conventions, Mu is a mesmerizing combination of entirely improvised music and Cleveland's post-production compositional development. The four long pieces unfurl as a confluence of overlapping musical currents informed by art rock, ambient, electronic, avant-garde jazz, and various "world" music inflections. Joined by two longtime Cleveland collaborators—electric bass innovator Michael Manring and Brazilian-born drum master Celso Alberti — these expansive and timeless soundscapes will have definite appeal to fans of artists like Jon Hassell, Arve Henriksen, Nils Petter Molvær, Bill Laswell, David Torn, Brian Eno, David Sylvian and David Bowie.
Pinhas' distinctive musical aesthetic is facilitated by his Metatronic live-looping and effects system that enables him to create an astonishing variety of tones and textures and layer them into continually changing stream-of-consciousness soundscapes. His approach on Mu was especially dynamic. "Besides opening up fresh sonic horizons himself, Richard did an impressive job of responding to the rapid shifts in tempo, tonality, and intensity of the quartet, which is far from easy when using a looping system such as his," explains Cleveland. "His performance on 'I Wish I Could Talk In Technicolor,' in particular, may be the most dynamic and nuanced I've heard from him yet."
Cleveland's aesthetic is equally sui generis. In addition to playing guitar in the conventional manner he plays with a bow, a bowhammer, an Ebow, and other devices, as well as using sophisticated electronics and looping to access intriguing new aural realms. On Mu, he also played Moog Guitar, sitar guitar, Vocalizer 1000 woodwind synth, M-Tron, zither, kalimba, gong, and incidental percussion.
"Hyperbassist" Michael Manring's mind-blowing virtuosity is equaled only by the richness of feeling expressed in his playing. He and drummer/percussionist Celso Alberti, a master of multiple rhythmic traditions, share a near-psychic connection that enlivens their truly uncanny interactions.
In bringing together this singular quartet, Cleveland and Pinhas take another bold step with Mu. Given their long histories of innovation and experimentation it shouldn't be surprising to find them venturing into the unknown. But there's still something inspiring about witnessing veteran artists willing to follow a thread of inspiration into the void, only to emerge with new revelations. "In many ways," says Cleveland, "this album represents the culmination of concepts and techniques I've been developing my entire life."
PURCHASE LINKS for

Richard Pinhas & Barry Cleveland [Featuring: Michael Manring & Celso Alberti] -
Mu
ITUNES
-
AMAZON
-
BANDCAMP
-
WAYSIDE MUSIC
Recent Recordings by Richard Pinhas on
Cuneiform Records
First-Ever Vinyl Reissue of Richard Pinhas'
Chronolyse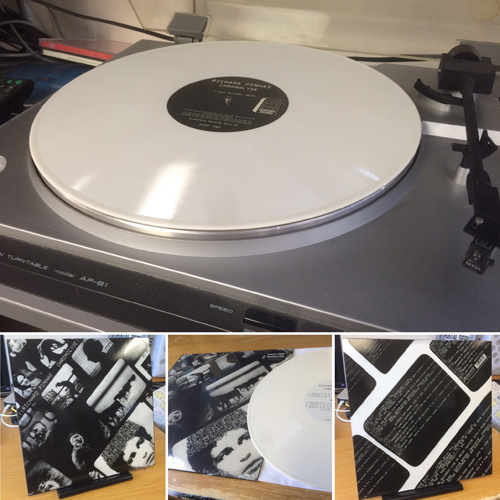 Street date: October 16, 2015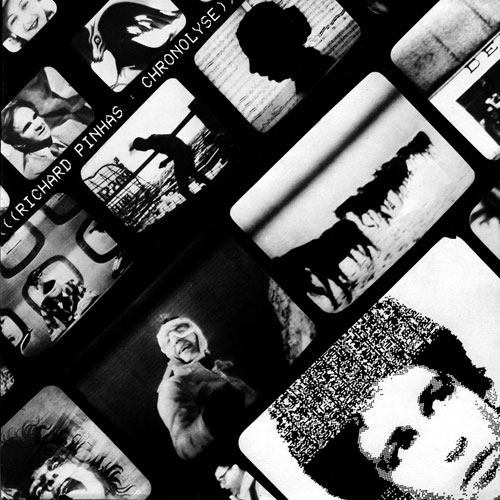 RICHARD PINHAS
CHRONOLYSE
[Vinyl LP Reissue]



STREAM/SHARE: "Sur Le Theme De Bene Gesserit VII"
stream: @SoundCloud / @Bandcamp / @YouTube

Cat. #: Rune 30, Format: CD / LP / DIGITAL DOWNLOAD
Genre: Rock / Electronic Music / Experimental
Release Date: October 16, 2015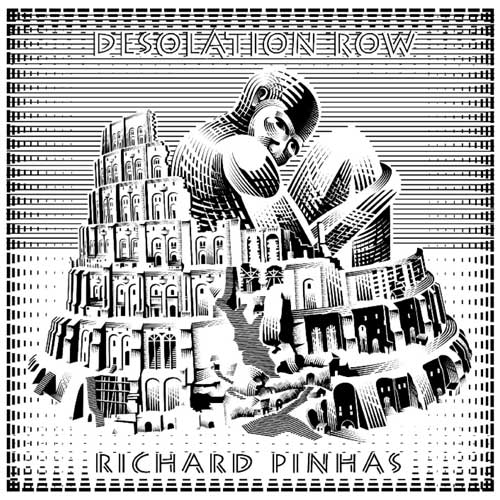 Richard Pinhas
Desolation Row

STREAM "Circle" from Desolation Row

SoundCloud
/
Bandcamp
/
YouTube
Purchase @
AMAZON
-
ITUNES
-
BANDCAMP
-
WAYSIDE MUSIC
************
Cuneiform Records is honored to have released and/or reissued the complete
RICHARD PINHAS
and
HELDON
catalogs as well as collaborative albums by
PINHAS/MERZBOW
,
PINHAS/AMBARCHI
and
PINHAS/TATSUYA
.
For more information on any of these titles and more, click on any cover below:
RICHARD PINHAS: BIO MATERIAL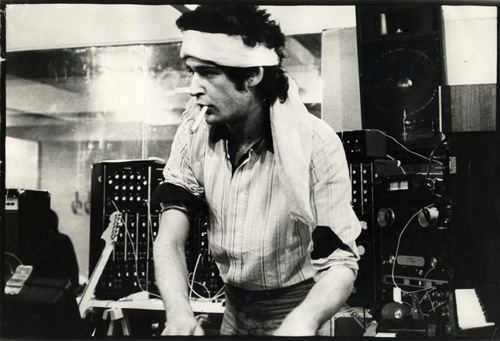 [Richard Pinhas]
Richard Pinhas is still a force in world music today… his music has the emotive depth that most other electronauts hardly begin to grapple with. Add to this its other attributes: alien atmospheres, futuristic imagery, feelings of the mystery of technology, precise clinical production, belief in creative and political revolution, an obscure intellectual base and references to science fiction…then there is a musical force that has little or no rival."– Audion


Ceaselessly innovative in a career spanning nearly 40 years,
Richard Pinhas
is recognized as one of France's major experimental musicians. A composer, world-class guitarist and electronics innovator, he is a key figure in the international development of electronic rock music. During the 1970s, Pinhas' stature in France was analogous to
Tangerine Dream
's in Germany: the father figure of an entire musical movement. Years before MIDI existed, Richard was creating sophisticated electronic music using vast walls of the available components of the day. His band Heldon fused electronics, "diabolical guitar work" and rock to create a pioneering, aggressive music that was a precursor to the industrial music and techno to come. The groundbreaking music he created in the '70 with Heldon and solo remains vital and unsurpassed today, evident in its worldwide revival among a new, younger generation of musicians and fans.
In the 1990s, Cuneiform began working with Pinhas to reissue his Heldon and early solo recordings. The label also began releasing Pinhas' new recordings, as Pinhas continued to explore and expand rock's sonic edge in multi-layered instrumental works infused with influences from sci-fi and philosophy. Pinhas' subsequent work, featuring his
"Metatronic"
system of electronically treated solo guitar compositions, was as radically innovative as anything in his early career. Incorporating influences from and sharing aesthetics with the work of
Fripp
,
Eno
and
Godspeed You! Black Emperor
, Pinhas' guitar / electronics / spoken word works have appealed to longstanding fans while also attracting new admirers.
In the 21st century, Pinhas' uncompromising sonic quest has led him to joined forces with some of Japan's top noise artists, including
Merzbow (Masami Akita)
,
Yoshida Tatsuya
, and
Keiji Heino
, as well as such other global sound explorers as
Wolf Eyes
,
Oren Ambarchi
, and
Barry Cleveland.
In recent years, in an astonishing creative surge, he has released numerous new solo and duo/collaborative instrumental works recordings on Cuneiform that fuse his guitar work variously with electronics, noise, other guitar work and/or drums, and continue to expand the parameters of rock. Pinhas new releases, inspired by 21st century political and philosophical concerns, are astoundingly powerful and sophisticated musical works that rival those from his Heldon days.
Pinhas is also an active live performer. In recent years, he's toured multiples times throughout Europe, Japan, and North America. Both solo and in various groupings, he's performed as headliner for festivals of avant-garde and electronic music worldwide.