CUNEIFORM RECORDS

Is Proud to Announce

Process and Reality

A New ALBUM by

RICHARD PINHAS / YOSHIDA TATSUYA / MERZBOW

a FALL 2016 Release

Out NOW!!
Avant-Rock Icons Richard Pinhas, Tatsuya Yoshida an1d Merzbow Form a
French-Japanese Noise Summit on Process and Reality, a Richly Textured, Politically Charged Soundtrack for the Collapse of Modern Society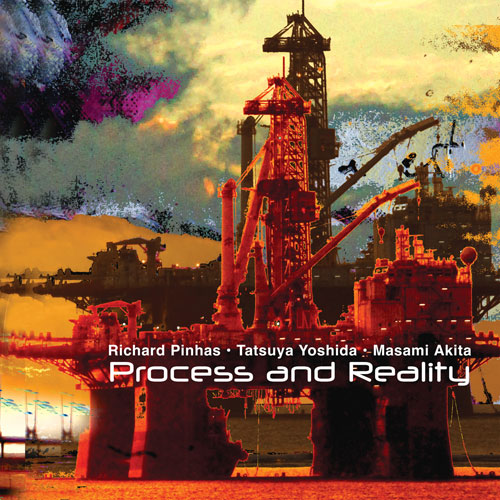 Richard Pinhas / Tatsuya Yoshida / Masami Akita [Merzbow]
Process and Reality


STREAM/SHARE:
"TVJ 33 (Core Track)" [excerpt]

stream: @
SoundCloud
/ @
Bandcamp
/ @
YouTube
Cat. #:
Rune 432
, Format:
CD / Digital Download
Genre:
Rock
/
Electronic
/
Experimental / Noise
Release Date:
September 16, 2016
Read SUBREWIND's interview with Richard Pinhas:

"The Way Forward: An Interview With Electronic Music Pioneer Richard Pinhas"
Three founding fathers of experimental music join forces to conjure a serenade for a society on the verge of collapse on
Process and Reality
, an hourlong whirlwind of pessimistic prophecy transformed into a heady monolith of sound. Boundary-stretching guitarist
Richard Pinhas
, founder of the influential French electronic-rock band
Heldon
, teams with two icons of the Japanese avant-garde – drummer
Tatsuya Yoshida
, mastermind of warped-prog legends
Ruins
, and
Masami Akita
, a.k.a. noise guru
Merzbow
– to summon a brutally honest, politically potent, sonically tumultuous reflection of the last gasps of the industrial age.
Process and Reality
, released on
Cuneiform Records
, marks the first recorded convergence of these three avant-rock giants, though Pinhas has recorded with both Yoshida and Merzbow in the past and all three have toured extensively together in Japan (often joined by the equally iconic guitarist
Keiji Haino
). The album, recorded in Tokyo during a recent high-profile tour, captures the fevered intensity and violently textured depth of the trio's collaborative improvisations.
Simultaneous with his studies on the guitar, Pinhas earned a PhD in philosophy from the
Sorbonne
, where he studied with the late French philosopher
Gilles Deleuze
, and his aggressive, combustible music has always been honed to a keen edge by its philosophical bent.
Process and Reality
takes its name from an influential 1929 book by English mathematician and philosopher
Alfred North Whitehead
, which posits reality as a continual process of becoming.
That's an apt summation of the music made by Pinhas, Yoshida and Akita, which seethes and roils in a constant state of both turbulent flux and visceral realization. The guitarist says of his collaborators, "They explore 100% of their possibility. We have the same kind of spirit."
That spirit seems to blanch in the face of the modern age. Though he doesn't regard
Process and Reality
as the still-to-come third part of his "
Devolution Trilogy
," which began with 2014's
Desolation Row
and continued with 2014's
Welcome… In the Void
, a duo collaboration with Yoshida, Pinhas obviously feels that the music created on the new recording expresses a similarly foreboding worldview. The album arrives in the shadow of a series of tragic terrorist attacks in the guitarist's native France, in the midst of an unprecedentedly ugly American presidential election, and in the aftermath of the Brexit vote that sent shockwaves across Europe, with no end in sight to the crisis in the Middle East and ensuing refugee crisis. The global forecast on the album's 2016 release is riddled with dark clouds, as an overwhelming mood of political turmoil roils the global consciousness.
While many of those world events were still in the future or in a more nascent stage when
Process and Reality
was recorded, they fulfill Pinhas' bleak vision of our fates. In what he calls "the
Industrial Age Final Times
," the economically distressed
Detroit
is the "city of the future" and civilization will be transitioning from wars over oil and gas to battles for water, the very stuff of life itself. In his darkly clouded crystal ball, ecological disaster, global terrorism, a sweeping wave of Fascism in Europe and increasing technological reliance all forebode decades of "very bad things happening."
While those subjects weren't expressly discussed during the making of the album, Pinhas says they can't help but have made an impact on it. "A musician is doing what he's doing when he's doing it," he explains. "All your thoughts, everything you do is the result of the historical time where you're living. The mood is changing and we're heading toward something very chaotic. The music I've been doing over the last several years is trying to be a reflection of this chaos and void that we're coming to."
If all of this sounds more like the dystopian vision of a science fiction writer rather than that of a ground-breaking experimental musician, that's no accident. Pinhas has enjoyed intellectual friendships with a number of science fiction writers tracing back decades, including
Michael Moorcock
,
Philip K. Dick
,
Norman Spinrad
and the late
Maurice Dantec
, with whom Pinhas formed the project
Schizotrope
. He sees his own fatalistic premonitions as akin to their writings.
"Normally musicians and writers have a premonition of reality before it happens," Pinhas explains. "That's why I'm very involved with science fiction writers. They have an insight or vision of what will become our near future. If you read the books of very good science fiction writers in the '70s, they describe the society where we're living now."
The outlook embodied by the music on
Process and Reality
is stunningly pictured in cover art worthy of a cyberpunk novel, rendering an oil tanker as a surrogate for the decaying post-industrial future. It was created by
Patrick Jelin
, the gifted French designer also responsible for the covers for classic
Heldon
albums
Interface
(1977) and
Stand By
(1979), as well as Pinhas'1979 solo effort
Iceland
.
Despite the dark context, the very process that the title
Process and Reality
hints at is one of transforming chaotic reality into a gorgeous, densely layered and richly textured monolith of beauty, one radiant with the breathtaking colors of a purple-tinged sky preceding a storm. The music swells into being on the first track,
"TVJ 00 (Intro)"
– not much for elaborate titles, Pinhas assigns his pieces a letter/number combo a la the Köchel numbers associated with Mozart's compositions – as Pinhas and Akita create a dizzying maelstrom of guitar and electronics noise over Yoshida's pummeling drum assault, a torrent of layered noise that won't seem unfamiliar to Merzbow aficionados.
The centerpiece of the album is the 35+ minute second track,
"TVJ 33 (Core track),"
on which Yoshida establishes a lurching groove under the gradually swelling colors that bloom from Pinhas' lush guitar blooms and Akita's insistently buzzing electronics. The sound builds to a glimmering intensity, both punishing and blissful, which the trio maintains for nearly 20 minutes. Finally the barrage disperses, leaving behind rippling echoes of metallic tones occasionally disrupted by blasts of digital noise, unexpectedly revealing the bandmates'
Fripp and Eno
influences. The respite doesn't last long, however, as a harsh metal-on-metal industrial soundscape overwhelms the calm.
"TVJ 66 (Non-Sens)"
follows with crushing waves of sound, an aural whirlwind stirred by Merzbow's piercing gales. The album concludes with the relatively serene
"TVJ 77 (Quiet Final),"
a stop-start mind-bender that delves into space-rock psychedelics.
Pinhas also sees the album as a celebration of his cherished friendship with these Japanese artists, with whom he's convened on regular tours of Japan since 2007. "Japan is the best scene in the world," he asserts, and while he foresees a radical change in his sound approaching in 2017, he continues that, "Always I will work with my forever friends." Amidst the darkening global politics, Pinhas finds solace in the friendship and communion he shares with Yoshida and Akita, artists with whom he shares a deep and crucial bond if not a common language. If the music on
Process and Reality
is a response to a volatile age, it stems from deeply-felt relationships that offer inspirational shelter from that gathering storm.
Process and Reality
arrives well into
Richard Pinhas'
fifth decade as a recording artist and constant innovator. Recognized as one of France's major experimental musicians and a pivotal figure in the international development of electronic rock music, Pinhas' stature in France is analogous to
Tangerine Dream's
in Germany: the father figure of an entire musical movement. Inspired by a wide range of music from classic '60s rock to '70s jazz fusion and progressive rock, Pinhas recorded seven albums with
Heldon
between 1974 and 1979 before disbanding the project to focus on his work with a wide range of collaborators. Throughout his long career he's constantly evolved, remaining on the bleeding edge of multiple genres, while younger generations continue to catch up and rediscover his work, whether sampling it in new music or simply revealing its profound influence. He's reissued his early work on Cuneiform as well as releasing a steady stream of new music, while also penning books on philosophy and his mentor, Deleuze.
His collaborators on the album are two of the most revered and influential musicians of the Japanese experimental music scene. Since 1985,
Tatsuya Yoshida
has led the avant-prog group
Ruins
, a power duo (usually) with its own invented language and an equally singular sound. Yoshida has also led several other groups, including
Zubi Zuva, Koenji Hyakkei
and
Korekyojinn
, and released a number of solo projects. He spent time as the drummer of the influential prog group
YBO2
alongside guitarist
KK Null
, whom Yoshida currently joins in the latest incarnation of the longrunning noise-rock band
Zeni Geva
. Yoshida has worked with many of the most prominent figures in the avant-garde, including
Fred Frith
,
John Zorn
,
Derek Bailey
,
Bill Laswell
,
Yoshihide Otomo
,
Acid Mothers Temple
and countless others. (magaibutsu.com)
Recording as
Merzbow
, the prolific
Masami Akita
has released more than 400 recordings of ear-shattering noise music, becoming one of the foremost icons of the music. He's previously released three duo albums with Pinhas on Cuneiform:
Keio Line
, Rhizome
, and
Paris 2008
. Merzbow's work draws inspiration from a number of divergent streams, including early electronic music, free jazz and fusion, heavy metal and prog, to extra-musical sources including Dada, fetish and BDSM culture, visual arts, Butoh dance and surrealism. In recent decades he's adhered to a vegan and straight edge lifestyle and been strongly committed to the causes of animal rights and environmentalism. (merzbow.net)
PROMOTIONAL TRACK
//
If you'd like to share music from this release, please feel free to use the following track:

"TVJ 33 (Core Track)" [excerpt]
: @
SoundCloud
/ @
Bandcamp
/ @
YouTube
PROCESS AND REALITY TRACK LISTING //
1.
TVJ 00 (Intro)
(3:14)
2.
TVJ 33 (Core track)
(36:29)
3.
TVJ 66 (Non-Sens)
(12:10)
4.
TVJ 77 (Quiet Final)
(10:33)
ALBUM CREDITS //
Tatsuya Yoshida
: drums
Masami Akita (Merzbow)
: noise electronics
Richard Pinhas
: guitars & analog synth guitar
All titles composed by
Richard Pinhas
/
Tatsuya Yoshida
/
Masami Akita
.
Recorded at
Gok Sound studio
, Tokyo, Japan.
Guitar overdubs at
Heldon studio
, Paris, France.
Mixed by
Joe Talia
in Melbourne, Australia, December 2015.
Mastered by
John Cuniberti
.
Graphic design and visual art by
Patrick Jelin
.
Musician photos by
Cedrick Pesque
.
PURCHASE
//
ITUNES
-
AMAZON
-
BANDCAMP
-
WAYSIDE MUSIC
ARTIST WEB SITES
//
www.richard-pinhas.com
-
www.magaibutsu.com
-
www.merzbow.net
-
www.cuneiformrecords.com

HIGH-RES
PROMO PHOTOS //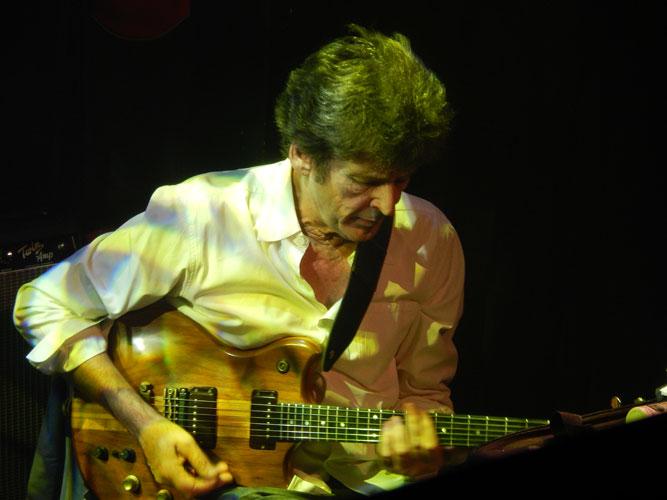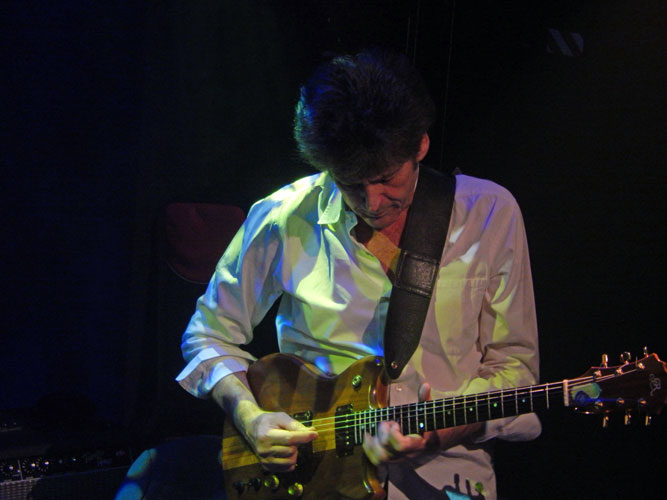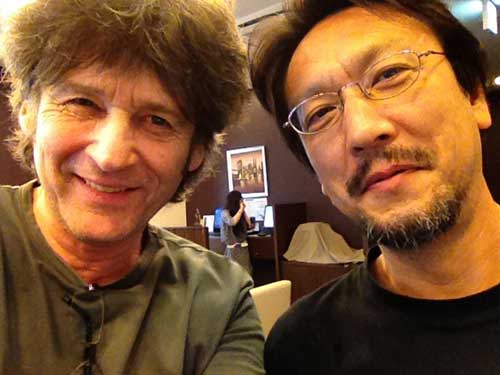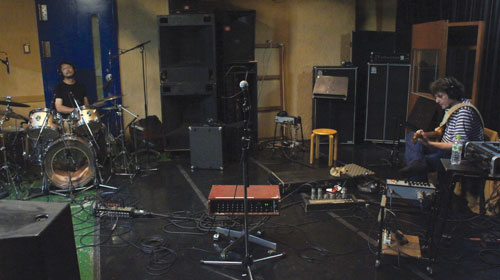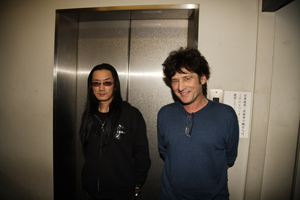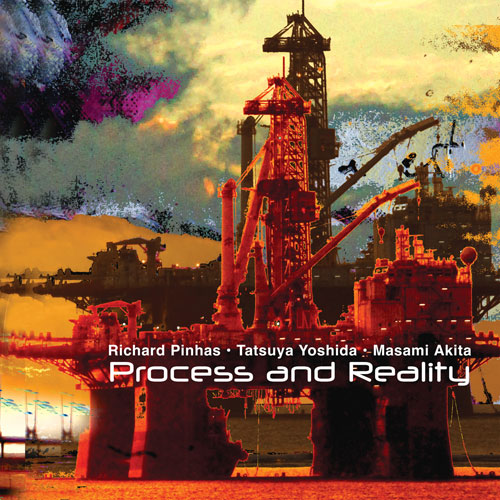 // RICHARD PINHAS - TOUR DATES: 2016 //
Nov. 3
JP
Richard Pinhas & Yoshida Tatsuya

Syuyukan
Omihachiman Shiga Sakederik space Syuyukan
Yubinbango 523-0862, Shiga Prefecture, Omihachiman, Suwaichonaka 21
http://www.shuyukan.com/index.html
Nov. 4
JP
Richard Pinhas & Yoshida Tatsuya w/ Seiichi Yamamoto

Club Metro
Japan, 606-8396, Kyoto Kyoto, sakyo-Ku, Kawabata log town under
http://www.metro.ne.jp
Nov. 5
JP
Richard Pinhas & Yoshida Tatsuya
Txalaparta
770-0915, Japan Tokushima Prefecture, Tokushima Tomita-Cho 2-18 B1
http://bartxalaparta.jimdo.com
Nov. 6
JP
Richard Pinhas & Yoshida Tatsuya
Helluva Lounge
650-0011, Japan, 3--1 - 18 under the Yamate Dori Chuo-ku, Kobe-Shi, Hyogo, Japan
http://helluva.jp
Nov. 7
JP
Richard Pinhas & Yoshida Tatsuya w/ Vampillia
Conpass
542-0083 Osaka Prefecture, Osaka, Chuo-ku, East heart Shinsaibashi 1-Chome 12-20
http://www.conpass.jp
Nov. 8
JP
Richard Pinhas & Yoshida Tatsuya w/ Ryoko Ono
Tokuzo
8, novel imaike 1-Chome-6 - 12 Uchiyama, Chikusa-Ku, Nagoya-Shi, Aichi 464-0075
http://www.tokuzo.com
Nov. 9
JP
Richard Pinhas & Yoshida Tatsuya w/
Kirchherr
Mamamatsu, Japan
with Up-Tight

Nov. 10
JP
Richard Pinhas & Yoshida Tatsuya w/ Atomic Farm

So-gen
10th Shizouka SOGEN
420-0032, 2 Chome-5-7 Ryogaecho, Aoi Ward, Shizuoka, Shizuoka Prefecture 420-0032
http://sougen0228.wixsite.com/live
https://twitter.com/sougen0228

Nov. 11
JP
Richard Pinhas & Yoshida Tatsuya

Sakuraza Cafe
Yubinbango 400-0032 Kofu, Yamanashi Prefecture center 1-1-7
Japan 1-1-7 Chuo koufushi, Yamanashi City Japan
http://www.sakuraza.jp/
https://twitter.com/sakurazakofu
Nov. 12
JP
Richard Pinhas

Disk Union
Diskunion Shinjuko Progressive Rock Store (3F)
Yamada Bldg. 3F, 3-31-4 Shinjuku, Shinjuku-ku, Tokyo 160-0022
http://diskunion.net/shop/ct/shinjuku_progre
Nov. 13
JP
Richard Pinhas & Yoshida Tatsuya
Showboat
Oak Hill Koenji B1F, 3-17-2 Koenji Kita
Tokyo Suginami high yen North Temple 3-17-2 B1
http://www.showboat1993.com/
https://twitter.com/ShowBoat_1993
CUNEIFORM RECORDS
www.cuneiformrecords.com

www.twitter.com/cuneiformrecord
www.facebook.com/cuneiformrecords

www.soundcloud.com/cuneiformrecords

www.youtube.com/CuneiformRecords