HAPPY EASTER!
HAPPY SPRING 2017!!
Cuneiform Records Invites You to Celebrate this Easter Weekend with a Free Stream of
"Easter"

Recorded by Mother Mallard's Portable Masterpiece Company - the World's First All-Synthesizer Ensemble - and Released by Cuneiform on the album:

1970-1973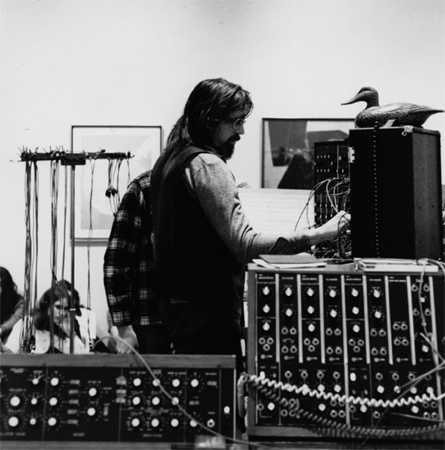 Composed
for Moog Synthesizer by
Composer/ Keyboardist/ Electronic Music Pioneer

David Borden
,

"Easter"

Became the Centerpiece of the World's First Live Concerts Featuring Portable Synthesizers & MiniMoog

On
Saturday, March 28th 1970 - the eve of Easter Sunday
-
David Borden
composed
"Easter,"
his first tonal pulse-piece composed for the
Moog
synthesizer. Working throughout the night at
Bob Moog
's Trumansburg studio during Easter weekend, he completed his multi-layered piece at 4am that
Easter morning, March 29th
.
Two weeks later, on
April 10
and
11, 1970
, Borden and fellow
Mother Mallard
member
Steve Drews
performed
"Easter"
at
Cornell University
, for a contemporary dance concert in the
Straight Theater
at
Willard Straight Hall
. Borden used a
Minimoog A
; this was the
world's first performance using a Minimoog A in a live concert.
Moreover,
Mother Mallard's April 1970 concerts at Cornell marked the first-time that ANY portable synthesizer was ever used for a live concert
.
That summer, on
June 30, 1970
, Mother Mallard again used Moog's prototype Minimoog A to perform "Easter" in New York City's Trinity Church. This June 1970 concert marked t
he debut of the MiniMoog in New York City
. (Concert program below, courtesy of Tom Rhea, author of
Minimoog Owner's Manual
.) Mother Mallard would perform Easter again the following year, on Easter Sunday 1971, at Cornell University's Sage Chapel.
Bob Moog's request,
Borden wrote out his original instructions by hand so that Moog could play "Easter" live at a Planetarium concert. At a series of subsequent concerts at
Strasenburgh Planetarium
, Moog,
Tom Lamb
and
Tom Rhea
performed "Easter" along with some other works.
Rhea recalls that:
"Bob and Tom and I played live for several performances over several nights, and the Planetarium staff concocted a "space travel" narration complete with the mighty Zeiss rising from the center of the room, and multiple slide projectors blazing away . . . we were behind the near-spherical "shell" that comprises the screen for the images, and occasionally they would turn lights on "backstage" so we could be seen playing (through the screen) . . . it was all live as I recall. I don't think we had any tape going . . As I recall, we got through every performance without any major hitch."


The photos below (Courtesy Tom Rhea) depict Moog and Rhea, and Moog, Lamb and Rhea, performing "Easter" at the Planetarium concerts.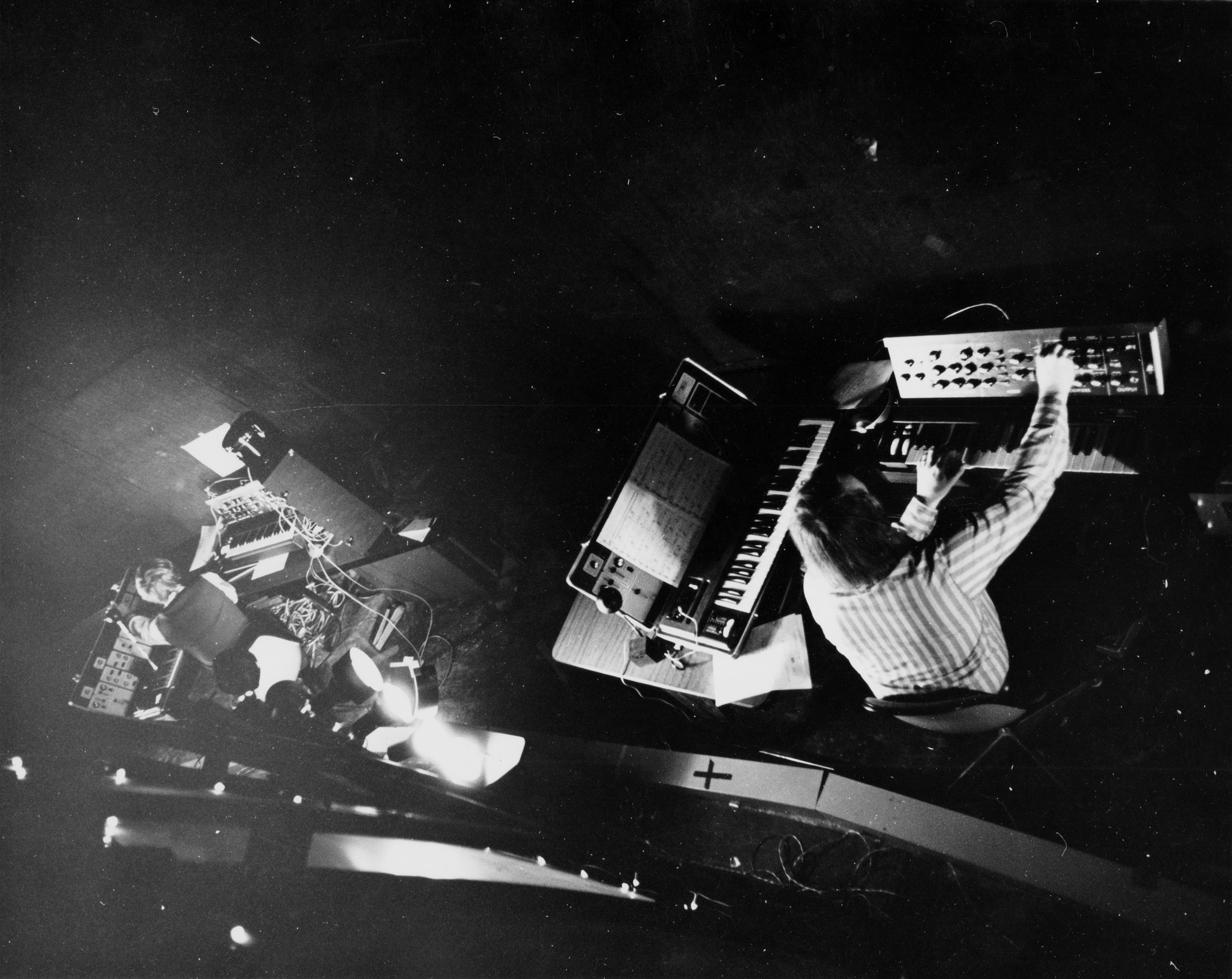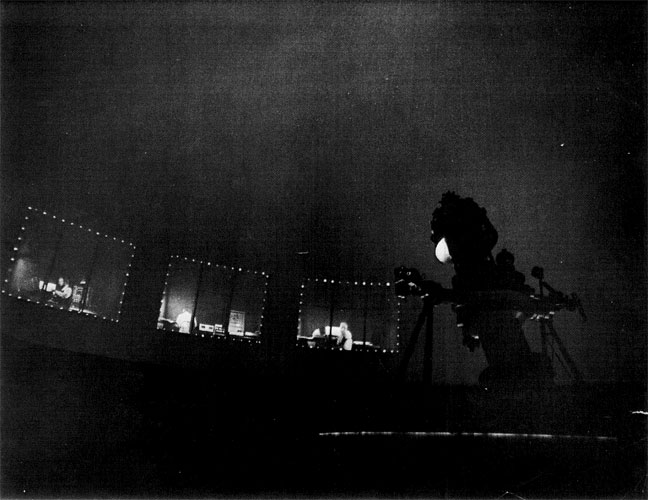 "Easter", born in the Spring of 1970, heralds the
Dawn of the Age of Electronic Music
, both technically and symbolically. This David Borden work marks the debut of compositions created for, and works performed on the legendary MiniMoog.
Cuneiform is providing this stream of "Easter" to celebrate this Easter holiday. It is recorded by the
world's first all-synthesizer ensemble: Mother Mallard's Portable Masterpiece Co.
, founded by David Borden and
Steve Drews
.
We encourage you to purchase this and other recordings by David Borden and Mother Mallard's Portable Masterpiece Company released on Cuneiform Records.
They are available for sale in various formats via
WaysideMusic.com
,
Bandcamp
, at various online retailers, including
Amazon.com
.
- text by Joyce (Nalewajk) Feigenbaum

When Robert Moog, inventor of the voltage controlled electronic synthesizer, introduced David Borden to his newest creation, the groundbreaking experimentation and creative performances that followed would echo throughout music history for decades to come.

Formed in 1969 in Ithaca, Mother Mallard's Portable Masterpiece Co. was one of the few to begin experimentation with such equipment, earning them a place in history within an exclusive group of pioneers such as Terry Riley, Philip Glass, and Tangerine Dream. Critically acclaimed as a group whose work was ahead of their time, the ensemble would set groundwork for the experimental classical minimalists and live synth-ensembles of the future. Over the years, the group expanded its instrumentation to include acoustic and other electric instrumentation alongside the Moogs. After Apple released its iconic personal desktop computers in the 1980s, Mother Mallard adopted that new digital technology as eagerly into its live performances as it had adopted analogue MiniMoogs. Today, Mother Mallard performs using Apple laptops to produce their distinct sound, but still pays tribute to their roots by featuring a Moog Voyager, Dr. Moog's last synthesizer design.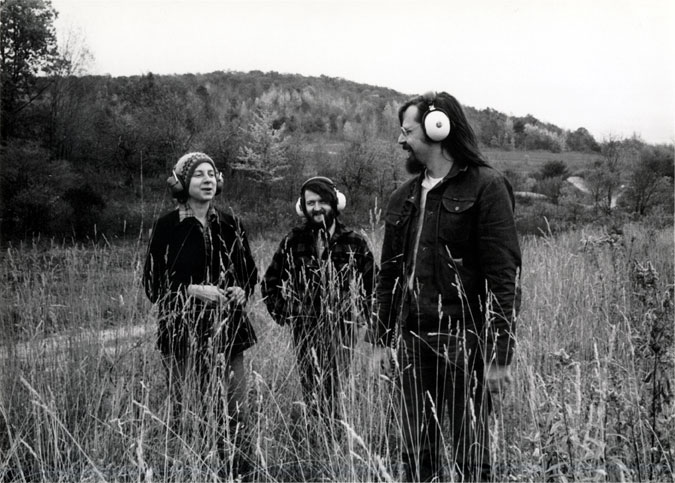 David Borden is one of the foremost exponents of live electronic and minimalist music. He has been active on the new music and contemporary classical scenes for two decades. He first came to attention as the driving force behind Mother Mallard, the world's first all synthesizer ensemble. He would later go on to write for multiple vocal ensembles as well as film scores for several movies. With degrees from both the Eastman School of Music and Harvard University, David Borden would combine his extensive music knowledge with the then cutting-edge technology of the MiniMoog synthesizer to create a new sound, and an unforgettable album.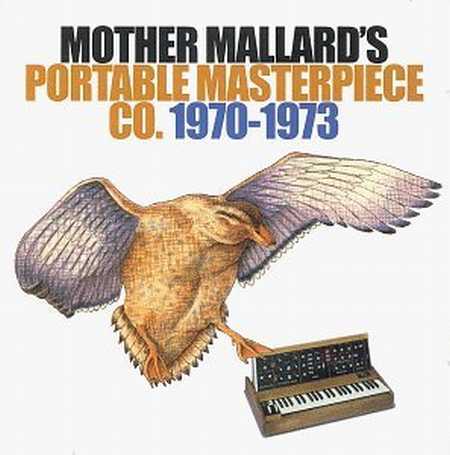 1970-1973 collects the first album by Mother Mallard's Portable Masterpiece Co. and previously unreleased recordings. MMPMC were also one of the very first [possibly the first] performing synthesizer ensembles, working closely with Robert Moog, whose first factory was nearby. This material pre-dates or is contemporary with the first contributions to the genre and had been forgotten until now.

-

DAVID BORDEN/MOTHER MALLARD
RECORDINGS ON CUNEIFORM


Cuneiform Records has released six albums by David Borden and Mother Mallard, including: two archival albums (1970-73, and Like a Duck to Water) that include the earliest recordings by Mother Mallard's Portable Masterpiece Company; three discs containing the complete Continuing Story of Counterpoint, Borden's masterwork of minimalism (which critics have praised as "the Goldberg Variations of minimalism"); and a volume of Borden's more atmospheric compositions, called Places, Times and People.