Jonathan Badger // the cellar and point // Happy Family //
Rob Mazurek and Black Cube SP // Anthony Pirog // Dylan Ryan / Sand
___
Dear friends in music;
It's Fall 2014, the 3rd season of Cuneiform's 30th year, and we're releasing, worldwide, 6 genre-crossing/defying new albums by artists on two continents. That has us thinking of travel, crossing borders, transversing the globe. We think of trains, and boats and planes – large, powerful machinery built to cut through space and time – as means to transport us across vast areas in reasonable time.
But
the
most powerful transportation vehicle is not mechanics – it's music. Music is the magic carpet that carries us through space and time in the blink of an eye. A single note or a phrase can transport our minds to a beloved location thousands of miles away, and instantly time-travel us into an envisioned future – or plunge us backwards, deep into our past. It is the vehicle of our dreams, the transport of our souls, the medium for our emotions, the breath on which our spirits sail.
Music's transcendant power – it's ability to transport us to a different plane – is nowhere more apparent and powerful than on
Return the Tides: Ascension Suite & the Holy Ghost
. Recorded by
Rob Mazurek & Black Box SP
in Brazil, following the sudden death of Mazurek's mother, the music was meant, says Mazurek, "to be a shamanistic journey where we sonically clear a path for my mother into the unknown to ensure her safe journey to the next." While aligned musically with avant-jazz,
Return the Tides
may perhaps best be described as a modern psychedelic spiritual. It is an astonishing work, resistant to being confined to single genre and musically, emotionally and spiritually transportive.
Two other new Cuneiform Fall 2014 releases were inspired by cherished memories of distant places and times past. DC's top guitarist,
Anthony Pirog
, named his new album,
Palo Colorado Dream
, in memory of a road that ran between Big Sur and his childhood California home. And
Circa
, the new album by LA-based
Dylan Ryan / Sand
, was conceived amidst moonlit music performances overlooking the Libyan Sea, and fleshed out on the road, on a tour spanning several continents. Stylistically-omnivorous, steeped liberally in both rock and jazz, these two guitar-centric, musically evocative discs transport listeners to musical worlds beyond the ordinary, and to blissful emotional climes.
Cuneiform's new releases also include a 3rd guitar-centric album:
Verse
, by Baltimore guitarist/philosopher
Jonathan Badger
. While the cover art features aerial photos taken by Badger, including a plane in flight, the music transports us beyond mere time and place. Badger has rigged his guitar to trigger a symphony of samples when played - transporting us into an imaginary orchestra. And the otherworldly music that it plays manifests ideas from Badger's 2012 philosophy book,
Sophocles and the Politics of Tragedy: Cities and Transcendence
.
Circling back to planet earth, we have a new release called
Ambit
(a term defined as "limit, bounds or confines" or "circuit of circumference") by New Yorker's
The Cellar and Point
. Combining stylistic elements from alt-rock, modern classical music and jazz, and instrumentation from all three genres, the ensemble creates music that defies being confined in any singe genre. Described by the band as
"garage-chamber"
and by the New York Times as
"ethereal chamber prog"
, their genre-transcendent music is a new, Jazz-infused, 21st century version of
Chamber Rock
, the classical/rock hybrid music that Cuneiform has championed for what is now three decades.
Which brings us to
Happy Family
, the first Japanese band that Cuneiform signed. Shortly after founding
Cuneiform
in 1984,
Steve Feigenbaum
began distributing the label's releases worldwide, introducing our artists and their genre-defying music to new audiences in the Americas, Europe, Japan and beyond. By 1993 I had come on board to deepen and expand the international scope of Cuneiform's press and radio promotion. One of the first bands I worked with was Happy Family, who released two
"Zeuhl"/Magma
-influenced recordings on Cuneiform and were acclaimed as stars of the Rock-in-Opposition (R.I.O.) tradition, as manifested in Japan. Now, in 2014, they are back with a new Cuneiform release, called
Minimal Gods
, and a refreshingly bold and new alt-rock sound.
Celebrating their new release and long-standing affiliation with R.I.O. ideals, Happy Family will perform in November 2014 at the first-ever
Rock in Opposition Festival to be held in Japan
. Besides Happy Family, four other Cuneiform bands (from Europe and Scandinavia) will perform at RiO-Japan, for more information, please see our
blog
.
So yes, we've now traced the Ambit and come full-circle, travelling virtually around the globe, across genre boundaries and spiritual and philosophical planes with our bands. We hope that you've enjoyed the journey, and we invite you to more closely explore each of these 6 new discs.
In closing, we quote Sweden's own Mats/Morgan band: "Thanks for Flying with Us".
Best regards;
Joyce
, Director of Publicity & Promo
for the Cuneiform Records Team: Steve, Javier, Simon, Jason, Mark, Bill & the Fall 2014 Intern Team
visit us online:
www.cuneiformrecords.com
www.twitter.com/cuneiformrecord
www.facebook.com/cuneiformrecords
for live shows by these & other Cuneiform artists, see
Cuneiform's Tours page
.
visit us online:
______


Musical Alchemist Jonathan Badger Turns His Guitar into an Orchestra, and Translates his Writing on Ancient Tragic Poetry into Modern Musical Form on his New Album, Verse
VERSE
Cat. #: Rune 394, Format: CD / LP / DIGITAL DOWNLOAD
Genre: Rock / Electronic / Experimental

STREAM/SHARE:
"Nimbus"
@
SOUNDCLOUD
/ @
BANDCAMP
/ @
YOUTUBE
When is a guitar not a guitar? When it's played by the inimitable
Jonathan Badger
. Not that he doesn't have a solid grounding in the six-string essentials -- Badger's been playing guitar since age 5, and has studied under none other than
King Crimson
mastermind
Robert Fripp
. But his astonishing approach to the guitar is so unlike anyone else's that he might almost as well be playing an entirely different instrument. (In a way, he is, as you'll learn in a moment.) On his stunning third studio album (and first for
Cuneiform
),
Verse
, Badger proves that if you want to make the kind of music no one's ever heard before, you've got to invent your own world from the ground up. Nourished by Baltimore's vibrant experimental music scene, Badger has created an artistic universe that is technologically unprecedented, radically multidisciplinary, conceptually fascinating, and musically captivating. The music on
Verse,
says Badger, "flows in the post-rock and minimalist veins of contemporary music," while the concepts that fertilize it derive from ancient philosophical and poetic tracts that he had explored in his recently published book.
If you want a little peek behind the wizard's cape, Badger's basic approach involves sending two signals out of his guitar -- one is a standard analog signal that generates relatively conventional guitar tones, but the other is a digital feed that runs through a computer system he programmed himself (naturally) to trigger samples from a broad array of orchestral instruments.
That's the setup that powers
Verse.
His rig has evolved a lot since 2006's
Metasonic
(on his own
High Horse
label) and 2010's
Unsung Stories from Lily's Days as a Solar Astronaut
(
MT6 Records
), not to mention his live releases,
Taps
(2007) and
Summer Electra
(2011), both on High Horse. But for
Verse
, Badger expanded his sonic universe. While his own unique system's bewitching (and at times even bewildering) bounty of sonic sources dominates the album, he also employs other players to augment his musical palette further still, bringing in brass, strings, and even a beatboxer.
Badger's fondness for inserting himself into surprising circumstances goes all the way back to his college days, during which he was commissioned to compose both a ballet (
On Wings of Angels
, premiered in Berlin and performed in Dallas and Atlanta) and an opera (
Dance of the Spiders
, at Boston's
Emerson College
). Soon after college, Badger began formal study of philosophy and earned his PhD in political philosophy from
Fordham University
. His dissertation was on Nietzsche's interpretation of Plato. In the middle of that work, he returned to music in an academic setting, and studied at the graduate level at Duke University with
Steven Jaffe
,
Scott Lindroth
and
John Harbison
.
But it was after he began working as a professor at St. John's College in Annapolis, MD that Badger's path took a turn that profoundly informed his artistic vision. He became intensely involved in the
Guitar Craft
school founded by Robert Fripp. Over a seven-year period, Badger eagerly assimilated Guitar Craft's combination of musical and philosophical principles, while taking a number of courses with Fripp himself, in the U.S., Argentina, and Italy.
Not only did this experience turn his head around aesthetically, on a more pragmatic level it led him to working with his fellow Guitar Craft students in various groups in the Baltimore/Washington D.C. area. But it wasn't long before he found his own voice -- one so daringly individual that it led him to work in a strictly solo format… until now.
Badger published a book,
Sophocles and the Politics of Tragedy: Cities and Transcendence
(2012: Routledge Press) that explored his ideas about the interaction of artistic and philosophical ideas. But
Verse
takes that intersection to a new level. Discussing the concept, he explains, "The idea of verse points beyond poetry and philosophy to that which stands in unity behind their apparent separateness."
"This album is a musical version of the ideas I worked through in the book," says Badger. He describes
Verse
as both "emblematic of mortality" and possessing "rich layers of dark and light." Even the track titles on the mostly instrumental album illustrate Badger's knack for juxtaposition, such as the combination of hominess and horror inherent in the tune "It came down from the night and stood on the porch until I invited it in for tea," a cut where unearthly explosions of sound share space with meditative drones and angular but almost endearingly clunky piano splashes.
In a similar manner, musing on "The Bear," Badger suggests that "Bears are cuddly but also extremely deadly," adding mordantly, "Children like to sleep with them." Taking the contrasting-concepts theme even further, Badger brings the inhuman and the humane together on this track through the unlikely device of the banjo. "The banjo on 'Bear' is in duet with the computer," he reveals. "The computer mimics the banjo waveform, producing a jaunty electronic burble."
As a thinking man's guitar anti-hero, Badger could be seen as the latest link in a chain that reaches back to forward-looking six-string iconoclasts like
Frank Zappa, Richard Pinhas,
and Badger's old teacher, Robert Fripp. But anyone who has absorbed the fractal electronic visions of electronica pioneers like
Aphex Twin
and
Squarepusher
, or been bowled over by the eclectic post-rock sound constructions of
Tortoise
or
Godspeed You! Black Emperor
should be able to find their way into Badger's bewitching world.
And throughout
Verse
, the musical DNA of Badger's guitar recombines in a constant, kaleidoscopic fashion, melding the organic and the electronic in ever-shifting dynamics. At the same time, Badger's own efforts intertwine with the interjections of his guests on trumpet, sax, violin, cello, and more. The sound all these elements make together bears elements of everything from post-rock to avant-garde experimentalism and contemporary classical composition, but for all these seeming disparities,
Verse
undeniably offers up a journey.
"The first part of the record is naive and blithe-minded," says Badger, "but gives way to somber recognition," much like the trip we take through life itself. For the trip to be a memorable one, though, you need a unique guide, and it's abundantly clear that the sonic Sherpa leading you through
Verse
is about as uncommon as they come.
PROMOTIONAL TRACK //
If you'd like to share music from this release with your friends, please feel free to use the following track:
"Nimbus
": @
SOUNDCLOUD
/ @
BANDCAMP
/ @
YOUTUBE
PURCHASE LINKS //
ITUNES
-
AMAZON
-
BANDCAMP
-
WAYSIDE MUSIC
_____
Adventurous NYC "Garage-Chamber" Septet
The Cellar and Point,
Merge Jazz, Classical and Rock Elements & Instruments on Ambit,
Creating A Refreshing, 21st Century, Jazz-Infused Take on Chamber Rock
Co-Led by
Joseph Branciforte
(Producer for
Tim Berne
,
Ben Monder
,
Vijay Iyer
&
Nels Cline
) and
Christopher Botta
,
The Cellar and Point
Features Members of Cutting-Edge Contemporary Classical Ensembles
JACK Quartet
,
Mivos Quartet
,
TRANSIT
,
Signal Ensemble
AMBIT
Cat. #: Rune 376, Format: CD / DIGITAL DOWNLOAD
Genre: Jazz / Classical / Garage-Chamber / Chamber Rock / Avant-Progrtessive,

STREAM/SHARE:
"white cylinder (a)"
Drummer/producer Joseph Branciforte and guitarist Christopher Botta had long imagined a fluid synthesis of their wide-ranging musical interests. The detail of modern concert music; the improvisational sensibilities of downtown jazz; the emotional directness of alt-rock. The production value and formal concision of pop, the head-nodding grooves of hip-hop and electronica, the immersive sonics of ambient music. Might it be possible to draw equally upon these influences, while transcending mere collage? How could these manifold musical experiences be distilled into a personal, unified aesthetic? And could this music be presented in the context of a working ensemble - not just a studio project - but a band?
THE CELLAR AND POINT
is one possible answer to those questions. After 3 years spent crafting their
debut record
, the "garage-chamber" septet will release
AMBIT
on
Cuneiform Records
this fall.
Time Out New York
has described the ensemble's sound as "ethereal chamber-prog" and lauded their live performance as "brainy, yet highly engaging."
The New York Times
has taken note of "the chamberlike enterprise of a productive partnership, of the percussionist Joseph Branciforte and the guitarist Christopher Botta." But
AMBIT,
which features seven Branciforte/Botta originals, plus arrangements of composers György Ligeti and Anton Webern, marks the group's first complete musical statement.
Hometown friends from Ramsey, NJ, Branciforte and Botta grew up making music together: from their middle-school days of
Rage Against the Machine
covers and high school explorations of jazz improvisation, to their formal studies of classical and contemporary composition, electronic music, and record production at Berklee College of Music. "We absorbed a lot of the same music at the same time," says Branciforte. "From
Autechre
to
Morton Feldman
to
Wu-Tang Clan
to
J.S. Bach
– there was a lot of time spent listening, discussing, analyzing."
The two eventually moved back to New York and, after several years of composing and creating demos of new material,
THE CELLAR AND POINT
took
shape.
The pair began recruiting an impressive cross-section of young talent from New York City's classical, jazz, and new music scenes to bring their vision to life.
Multi-percussionist
Joe Bergen
, founding member of
Mantra Percussion
and
TRANSIT
, was enlisted on vibraphone. "We knew we wanted to build the group around a distinctive melodic voice – but also something not too indicative of any particular genre," says Botta. On
White Cylinder
, a 9.5-minute, drum'n'bass influenced
tour de force
,
Bergen navigates syncopated, angular lines with mechanical precision. On "
Étude XV
," he reveals a more ethereal approach, delicately teasing out the voices in an arrangement of
Ligeti'
s late piano etude.
Violinist
Chistopher Otto
and cellist
Kevin McFarland
, members of the internationally acclaimed
JACK Quartet
, were also early additions to the group. Otto and McFarland command a variety of orchestrational effects: from machine-gun pizzicato runs and webs of rhythmically-complex counterpoint to extended techniques honed from years of
Xenakis
and
Lachenmann
. On "
Ruminant
," they improvised multiple layers of spectral effects atop their basic string parts, later edited by Branciforte to form a dense sonic tapestry.
Guitarist
Terrence McManus
, known for his work with forward-thinking jazz musicians
Gerry Hemmingway
,
Ellery Eskelin
, and
Tyshawn Sorey
, not only had the requisite skills to execute the technically-demanding electric guitar parts, but also brought an improvisational x-factor that helped breathe new life into the meticulously notated music. "
Tabletop (a)"
features a scintillating McManus solo, while "
Tabletop (b)"
finds him enhancing the group texture with Frisell-like chordal swells and loops.
In early 2011, after a year of performance-testing and polishing, THE CELLAR AND POINT entered the studio. Branciforte and Botta handled engineering duties, with Branciforte additionally acting as producer. "We knew from the start that we wanted to engineer, produce, and mix the record ourselves," he says. "There has always been something appealing about the DIY recording ethos of someone like
Sufjan Stevens
, where a homegrown approach to recording seems to amplify the idiosyncratic qualities of the music."
In late 2011, Branciforte and Botta traveled to Los Angeles to work with studio bassist
Rufus Philpot.
Philpot's playing on
AMBIT
strikes a balance between providing a rich bottom-end foundation and taking an active melodic and textural role. On "
Purple Octagon"
Philpot switches to fretless bass and, along with Branciforte's propulsive brushwork, helps set up a infectious, driving groove.
Over the course of 2012 and 2013, the record proceeded in stops and starts. Branciforte soon became busy producing and engineering another epic recording,
Ben Monder's Hydra
(Sunnyside, 2013), as well as recordings for
Tim Berne
,
Mark Dresser
,
Michael Attias
,
Ingrid Laubrock
, and
Matt Mitchell
. He and Botta continued to supplement the basic tracks at their Brooklyn post-production studio – Branciforte laying down piano, Moog bass, glockenspiel, percussion, and drum loops, with Botta adding banjo and guitar loops. Finally, by the end of 2013, a finished product began to emerge.
The record was mixed and mastered by Branciforte in early 2014. But not before adding one final piece. The title track, "
Ambit
," which acts as a coda to the album, was actually the result of a technical error.
"The original version of "
Ambit"
was around 7 minutes long. It was certainly one of the tunes we had spent the most time working on, although we were never quite satisfied with it. One day during recording, there was a sudden sample-rate error that ended up glitching the playback to around half the piece's original speed. After a few minutes of sitting there and listening, Chris and I both looked at each other and said, half-jokingly: 'maybe we should just use this instead?'"
The pair ended up treating the clocking error as the inspiration for the final album version, re-conceiving the piece from the ground-up. "It seemed strangely emblematic of the entire project: identifying and striving towards an ideal, reaching the limits of intentionality or control - and then recognizing a new way to proceed through some serendipitous element or event," says Branciforte. "There truly would have been no other way to arrive at this result without going through the entire process."
PROMOTIONAL TRACK //
If you'd like to share music from this release with your friends, please feel free to use the following track:
"white cylinder (a)"
:
@
SOUNDCLOUD
/ @
BANDCAMP
/ @YOUTUBE:
AUDIO
|
MUSIC VIDEO
MUSIC VIDEO //
"white cylinder (a)" official music video
PURCHASE LINKS //
ITUNES
-
AMAZON
-
BANDCAMP
-
WAYSIDE MUSIC
ARTIST SITES //
www.thecellarandpoint.com
-
www.facebook.com/thecellarandpoint
www.cuneiformrecords.com
_____
A New Rock Music Emerges in Japan: Avant-rockers Happy Family Re-Emerge to Unleash Minimal Gods, an Album of Ferociously Beautiful, Hard-Rocking Compositions & Maximal Musical Inspiration
HAPPY FAMILY
MINIMAL GODS

Cat. #: Rune 393, Format: CD / DIGITAL DOWNLOAD
Genre: Rock / Avant-Progressive
STREAM/SHARE: "Slide"

@
SOUNDCLOUD
/ @
BANDCAMP
/ @
YOUTUBE
"Happy Family are undoubtedly the stars of the Japanese RIO [Rock in Opposition] / Zeuhl tradition, a band who've steeped themselves in this complex genre creating their own furiously excessive style."
- Audion
Truly killer avant-garde rock bands—think
Battles
; think
Zevious
;
Ahleuchatistas
;
Upsilon Acrux,
Many Arms
and
Dysrhythmia
;—all know the recipe for greatness: Two parts skill and discipline, one part inspired lunacy. On their third album,
Minimal Gods
, long-running Japanese instrumental quartet
Happy Family
seemingly take inspiration from these bands and more, as well as the 1970s
Rock in Opposition
movement, filter it all through their collective madness, and emerge with something utterly unique. These four ultra-talented players put their own wild spin on aggressive, instrumental rock over the course of 10 tracks, tossing metal, funk and even minimalism into the blender, and giving the results titles like "Cat Riding On Roomba."
Happy Family's self-titled
Cuneiform
debut appeared in 1995; it featured the lineup of
Kenchi Morimoto
(keyboards),
Shigeru Makino
(guitar),
Tatsuya Miyano
(bass) and
Keiichi Nagase
(drums). By the time they recorded 1997's
Toscco
, Makino had been replaced by
Takahiro Izutani
, who remains with the group today. A single listen to
Minimal Gods
will reveal that they haven't lost a step while they've been away. Indeed, their new compositions are the most energetic and aggressive of their career. This is bone-crunching but genuinely artful rock that feels joyful and alive at all times.
"Our all-new songs consist of a couple of short phrases," explains guitarist Izutani. "Those phrases are played by each of the instruments depending on the stage of the song. We have put a kind of essence of minimal music into our songs.
Minimal Gods
is the symbolic expression of the essence."
Don't attach too much importance to the word "minimal," though. These 10 tracks feature plenty of twists and turns, and a level of energy that recalls 70s jazz fusion pioneers like
Mahavishnu Orchestra
and
Return to Forever
. They launch forward with a speed and intensity that batters down resistance even as it thrills, and challenges fans to keep up. As the player with the most sonic options available to him, it's frequently Morimoto who throws the most forceful curve balls at the listener, shifting from Hammond organ sounds to sci-fi zaps and zooms as the band hammers home an almost headbang-worthy riff behind him.
The album begins with "
Slide
," a metallic track driven by a neck-snapping Nagase drumbeat, a massive Miyano bassline, sheets of jagged guitar from Izutani and discordant keyboard stabs from Morimoto. Solos are brief but blindingly intense, always leading back to that furious, driving backbeat and fuzzed-out bass riff. As the album's first half continues, tracks like
"Rodrigo"
and
"Portal Sight for Sightseeing
" stretch into more melodic, even funky territory, without ever losing the power of their attack. In the disc's second half,
"Cat Riding On Roomba"
has a quirky complexity like
Dream Theater
covering
Frank Zappa
, while
"Tibidabo"
offers hard, electric piano-driven funk that recalls Return to Forever or
Santana
at his jazziest.
Minimal Gods
concludes with
"Feu de Joie,"
an even more Zappa-esque piece that travels from slow-crawling near-metal to herky-jerky prog, with stinging guitar work from Izutani, and finally ends with a liquid,
Pink Floyd
-style keyboard coda.
The changes Happy Family have undergone since 1997's
Toscco
can be seen in the visual presentation of
Minimal Gods
as powerfully as they can be heard in its sound. Where the first two albums featured scratchy hand-drawn art, the new album comes wrapped in beautiful photographs of a Japanese forest. As Izutani explains, "There is an artificially arranged forest around
Meiji Jingu Shrine
. The forest was designed to develop into a beautiful shape in the future at the beginning of the construction plan. Now the forest around Meiji Jingu Shrine is one of the most beautiful forests in Japan. It seems like a huge Bonsai…Our composition on
Minimal Gods
is also planned to develop. We composed and designed our songs in detail with some simple materials from the beginning, and the songs will become altered and finally make a beautiful shape organically through many times of playing. The forest of Meiji Jingu Shrine is the symbol for our style of composition."
This November, Happy Family will retake their rightful place in the global art-rock pantheon, presenting new and old material at the first-ever
Rock in Opposition Festival
to be held in Japan. They'll be performing alongside legends of the international
RiO
movement (many of whom are Cuneiform labelmates) including Belgium's
Present
(Cuneiform), France's
Richard Pinhas
(Cuneiform), Sweden's
Mats/Morgan Band
(Cuneiform), and the UK's
Artaud Beats
(featuring former
Henry Cow
drummer
Chris Cutler
), as well as Japanese acts
Kouenji Hyakkei
and
Le Silo
.
PROMOTIONAL TRACKS //
If you'd like to share music from this release with your friends, please feel free to use the following track:
"Slide"
@
SOUNDCLOUD
/ @
BANDCAMP
/ @
YOUTUBE
PURCHASE LINKS //
ITUNES
-
AMAZON
-
BANDCAMP
-
WAYSIDE MUSIC
ARTIST SITES //
www.facebook.com/HappyFamily.music
-
www.cuneiformrecords.com
_____
In the Wake of an Epic Loss,
A Tidal Wave of Extraordinary Music is Unleashed and Recorded
in Sao Paulo, Brazil by Rob Mazurek and Black Cube SP Creating
- Return the Tides: Ascension Suite and Holy Ghost -
a Transcendent Psychedelic Spiritual Music for Modern Times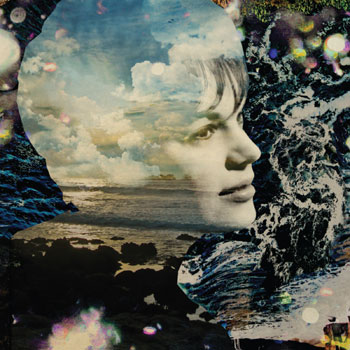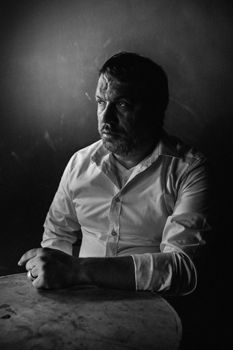 ROB MAZUREK AND BLACK CUBE SP
RETURN THE TIDES: ASCENSION SUITE AND HOLY GHOST
Cat. #: Rune 399, Format: CD / 2xLP / DIGITAL
Genre: Jazz / Avant-Jazz
STREAM/SHARE: "Return the Tides"
[excerpt]
@
SOUNDCLOUD
/ @
BANDCAMP
/ @
YOUTUBE
Sometimes there are no words. But music can speak volumes when life requires a response to the most profound and wrenching of losses, channeling the deepest feelings, expressing the ineffable and providing emotional and spiritual succor. For
Rob Mazurek
, the brilliant Chicago cornetist, composer and conceptualist improviser who has honed an international coterie of collaborators, the sudden and unexpected passing of his mother
Kathleen Mazurek
in May of 2013 set him on a quest to honor her bountiful spirit and acknowledge her transition to another realm. Not surprisingly, he found exactly what he needed in São Paulo, Brazil. Working with five sonic explorers in
Black Cube SP
, a sextet that builds on the celebrated
São Paulo Underground
collective trio with drummer
Mauricio Takara
and keyboardist
Guilherme Granado
, he created
Return the Tides: Ascension Suite and Holy Ghost
, a startlingly cathartic and magisterial modern psychedelic spiritual that's as riveting as it is ravishing. The album is Mazurek's latest breathtaking project on
Cuneiform
.
Compelled to compose in the days and weeks following his mother's death, Mazurek brought the music to Brazil where he gathered with his long-time comrades for "a shamanistic journey where we sonically clear a path for my mother into the unknown to ensure her safe journey to the next," he says. A series of communal rituals and transitional suites, recorded in one complete unedited session, the album unfolds with four lavishly textured pieces all running more than 16 minutes. Starting with
"Oh Mother (Angel's Wings),"
a beatific gathering of spirits, each piece summons an entire self-contained cosmos, tracing the upward trajectory of body-into-spirit. Whether fierce or pacific, transparent or opaque, the music is enveloping and full of astonishing details that carry the listener in a lapidary tide. "The raw energy of the sound vibrations simultaneously act as a clarifying, healing source that allowed me and the other musicians to enter into the sorrow and devastation," Mazurek says, "and come through to the eye of the storm, viewing the transition from living to dying and experiencing a new intense and mystic space." Language too served its purpose, as his poem written in the aftermath of his mother's loss gave the album its title.
Featuring Mauricio Takara on drums, cavaquinho and vocals, Guilherme Granado on keyboards, synths, sampler and vocals,
Thomas Rohrer
on rabeca, electronics, soprano sax and vocals,
Rogério Martins
on percussion and vocals, and
MC Rodrigo Brandão
on vocals, Black Cube SP brings together some of the most creative and resourceful musicians on São Paulo's roiling music scene. Forged during his eight-year sojourn in Brazil, Mazurek's close ties with the players, who all work together in various overlapping bands and projects, meant that he could depend on them to help "process the loss in a ritualistic, cathartic way, through sound," he says, noting that the music was all recorded at a studio owned by Takara's family. "During these few days, we were all surrounded by the gravity of what had just happened, but were truly compelled to create an unearthly beauty together. This is a modern spiritual with all the beauty and sadness of life being pulled out of us beyond even our own known capabilities."
Bidding farewell to a parent is never easy. For Mazurek the loss of his mother, who's portrayed on the album's evocative cover art, was sudden and wrenching. Only 11 days after being diagnosed with cancer, she was gone.
Black Cube SP's music doesn't mark a sudden break with his previous work. His blue-flame cornet is as intensely lyrical and his lines as incisive as ever, but
Return the Tides
finds him in new emotional territory. Sounding unbridled and unburdened, he is playing beyond himself, buoyed by his equally fearless cast of collaborators, creating layers upon layers of energy and timeless transitions.
From 2000-2008, Mazurek lived in Brazil among the dense Amazon jungle of
Manaus
, the
Oscar Niemeyer
architectural wonderland in the capital Brasilia and the megalopolis São Paulo. This brought him recognition throughout Brazil and allowed him to make lasting ties with leading artists and musicians that he continues to collaborate with today. Simultaneously, Mazurek continued his ascent stateside, in Europe and in Asia, which never waned due to his intense touring schedule and constant flow of critically acclaimed, genre-defying recordings.
A polymorphously creative bandleader, he directs, composes and performs in a wide array of ensembles, from his highly interactive
Chicago Underground Duo
with drummer
Chad Taylor
, which released
Locus
(
Northern Spy
) in March 2014, to his talent-laden
Octet
, which was captured on 2013's
Skull Sessions
(
Cuneiform
), and of course São Paulo Underground, which also released
Beija Flors Velho E Sujo
(Cuneiform) in 2013. His most recent project pulls together his two underground vital life sources,
Chicago Underground
and São Paulo Underground, and pairs them with tenor saxophone legend
Pharoah Sanders
in
Pharoah and the Underground
, which released the CD
Spiral Mercury
and the LP
Primative Jupiter
(
Clean Feed
) in August 2014.
One of his most important vehicles has been his constantly shifting
Exploding Star Orchestra
, a capaciously inventive large ensemble, which has featured the likes of
Roscoe Mitchell
, as well as the late
Bill Dixon
and
Fred Anderson
, with
Nicole Mitchell
,
Angelica Sanchez
,
Matana Roberts
,
Jeff Parker
,
John Herndon
, Chad Taylor,
Matt Bauder
,
Damon Locks
, Mauricio Takara and Guilherme Granado, among others. The variable and volatile Exploding Star Orchestra released
Matter Anti-Matter
(
Rogue Art
) in September 2013.
Galactic Parables Vol. 1
, the most recent of seven Mazurek suites written for Exploding Star Orchestra,
is slated for release on Cuneiform in 2015.
Each of these musicians brought his love and utter commitment to
Return the Tides
. At the end of the session, there was silence and a profound communion. "We couldn't help the tears from flowing like rivers down the streets of São Paulo into the sea hundreds of miles away," Mazurek says. "As one entity we allowed ourselves to grieve and support each other through sound and the precious act of giving energy and love, expelling it together with the greatest purpose and intention. No one could talk afterward. We silently packed up our things and left feeling very relieved and that we had done all that we could do."
PROMOTIONAL TRACKS //
If you'd like to share music from this release with your friends, please feel free to use the following track:
"Return the Tides"
[excerpt]:
@
SOUNDCLOUD
/ @
BANDCAMP
/ @
YOUTUBE
PURCHASE LINKS //
ITUNES
-
AMAZON
-
BANDCAMP
-
WAYSIDE MUSIC

ARTIST SITES //
www.robmazurek.com
-
www.cuneiformrecords.com
_____
Washington D.C.'s Leading Jazz/Experimental/Rock Guitarist,
Anthony Pirog,
Goes National with Palo Colorado Dream,
His Debut Album as a Trio Leader with
Acclaimed Drummer Ches Smith and Bassist Michael Formanek
ANTHONY PIROG
PALO COLORADO DREAM
Cat. #: Rune 398, Format: CD / DIGITAL DOWNLOAD
Genre: Jazz / Rock / Experimental
STREAM/SHARE: "The Great Northern"

@
SOUNDCLOUD
/ @
BANDCAMP
/ @
YOUTUBE
Washington, D.C.
's thriving jazz and experimental music scenes wouldn't be quite where they are today without
Anthony Pirog
. The guitarist, composer and loops magician is a quiet but ubiquitous force on stages around his hometown. With fearsome chops and a keen ear for odd beauty, Pirog has helped expand the possibilities of jazz, rock and experimentalism in a city formerly known for its straight-ahead tradition. Pirog performs regularly in a broad spectrum of venues (and musical contexts) across DC – jazz and rock clubs, the
Kennedy Center Millenium Stage
, art galleries and museums, the annual
Sonic Circuits Festival of Experimental Music
, and much more. DC has a rich legacy of brilliant guitarists and gifted composers –
Danny Gatton
,
Roy Buchanan, John Fahey
, and
Duke Ellington
come to mind for key roles they played in the city's 20
th
Century musical past. In the cutting-edge cultural and technological mecca that is the new, 21
st
Century Washington,
Anthony Pirog
is DC's leading guitarist/composer and fast rising star.
Palo Colorado Dream
—recorded with the all-star trio of
Michael Formanek
on bass and
Ches Smith
on drums—is Pirog's
Cuneiform Records
debut as a bandleader, and it marks the young innovator's entrance onto the national stage. The album's 11 tracks have an immersive depth and understated allure that hold the listener rapt. And they illustrate all the various realms of Pirog's artistry: the spinning fantasy-scape of his loops and the hard-nosed technical power of his soloing, his patience with a slow build and his knack for moments of fierce catharsis.
"I've been playing these songs for years in various ensembles. It was an exciting challenge to make it work in the trio setting," Pirog says. "Mike and Ches and I didn't rehearse as a trio before we went into the studio, but I wasn't worried: I knew I'd like what they did. And I knew we'd all be able to move between playing more traditionally over these tunes, and taking it out into new directions."
Indeed, the album coheres remarkably, working its way into your ear gradually like water seeping into cloth. You'll hear a vast array of influences on this record—everyone from
Sonny Sharrock
,
Alan Holdsworth
and
Bill Frisell
to contemporary indie experimentalists like
Bibio
,
Daedelus
and
Godspeed You! Black Emperor
. But things never get dizzying or lose track of themselves; Pirog's meaty, distorted looping and his classical guitar fingerwork are both interpolated cleanly into a holistic vision.
Palo Colorado Dream's
eponymous opener stems from a loops improvisation Pirog played at a solo concert; he listened back to a bootleg, then taught it to himself and re-recorded it.
"Minimalist"
is a collection of independent musical "cells" that the band plays through multiple times, with varied strategies—it moves from skittering misdirections into head-wagging, dubsteppy groove.
"The New Electric"
begins with foreboding, open guitar chords, full of tube-amp resonance, and climaxes five minutes later in a swirl of loops, unswerving drumbeats and soaring electric guitar deliverance.
In an enthusiastic
New York Times
concert review this spring, Ben Ratliff wrote that "Pirog's electric guitar . . . involves careful chords and explicit, jazz-related harmonies but also and more often a freaky action-painting of effects and textures by means of a dozen or so digital pedals."
As one-half of
Janel & Anthony
, his guitar/cello/electronics duo with
Janel Leppin
, Pirog is already a proven expert at painting ambient sounds with wide, lush brushstrokes. Janel & Anthony's 2012 release on Cuneiform, called
Where Is Home
, brought the duo international acclaim (4 stars from
DownBeat
and
BBC Music Magazine
) and Washington music awards. As an ambitious bandleader, organizer and conceptualist in D.C., Pirog keeps himself immersed in a range of projects—from solo and small-ensemble work to recent stagings (for the Sonic Circuits Festival) of
Terry Riley's
"In C" that have featured over 20 musicians performing the minimalist masterwork.
As a child, Pirog spent time living in Maryland and Carmel Valley, California (hence the Western memories that inspired the album title), but when he was 9 his family settled in a Northern Virginia suburb of D.C. It was there that he dug into his father's record collection, rich with jazz and blues and doo-wop and surf-rock from the middle of the century, and started fooling around with his dad's Jaguar. Pirog remembers hearing area guitar heroes
Danny Gatton
and
Roy Buchanan
, and being transfixed without understanding why. "Later I realized that I enjoyed the fact that their music was a blend of many styles," he says. "It was like a country-jazz kind of approach, a blend of popular music till the 1970s. They both had crazy, virtuosic technique, and it felt exciting because it was very close to me."
Pirog went on to study at
Berklee College of Music
for two years before transferring to
NYU
, where he took advantage of the Big Apple's wide range of musical offerings. Most often, he split time between the
Village Vanguard
, where he heard jazz shows from the likes of Frisell and
Kurt Rosenwinkel
, and
Tonic
,
John Zorn
's hotbed of weirdo rock experimentalism. "I was really into the music Zorn was putting out on
Tzadik
. I saw
Marc Ribot
,
Derek Bailey
,
Elliott Sharp
, a bunch of free improvisers."
But perhaps the most lasting impression was made by
Paul Motian
, whose lithe but restrained drumming and perceptive, melodic compositional style inspired
"Motian,"
track 9 on
Palo Colorado Dream
. "Some of his songs were just one chord, and there'd be this haunting melody on top of it, and that hit me hard," Pirog says. "His music can be very emotional, and it can feel simple and beautiful, but when you listen deeply it's very intelligent and refined. It hits me in a way that
Satie
does: It can say a lot without doing too much."
For all his technical prowess and his love of lush layering, the same could be said of Pirog.
Palo Colorado Dream
is only the first chapter in what will be a fascinating recording career as a leader.
PROMOTIONAL TRACK //
If you'd like to share music from this release with your friends, please feel free to use the following track:
"The Great Northern"
@
SOUNDCLOUD
/ @
BANDCAMP
/ @
YOUTUBE
PURCHASE LINKS //
ITUNES
-
AMAZON
-
BANDCAMP
-
WAYSIDE MUSIC
ARTIST SITES //
www.anthonypirog.com
-
twitter.com/anthonypirog
-
www.cuneiformrecords.com
_____
Dylan Ryan's LA Guitar Power Trio
with Timothy Young and Devin Hoff
- Dylan Ryan / Sand -
Returns with a New Album, Circa,
A Musically and Emotionally Evocative, Guitar-Drenched Disc
Born on the Road and in Moonlight,
in Caves on Libyan Sea Shores


DYLAN RYAN / SAND
CIRCA
Cat. #: Rune 397, Format: CD / DIGITAL DOWNLOAD
Genre: Jazz / Electric Jazz / Rock


STREAM/SHARE: "Trees, Voices, Saturn"

@
SOUNDCLOUD
/ @
BANDCAMP
/ @
YOUTUBE
Los Angeles, CA is home base for one of the most inventive and musically awesome guitar power trios on the current electric jazz and rock scenes:
Dylan Ryan / Sand.
Led by Dylan Ryan, a drummer/composer with feet firmly planted in both indie rock and jazz, the group features guitarist
Timothy Young
(
David Sylvian
,
Reggie Watts
,
Wayne Horvitz
) and
Devin Hoff
(
Nels Cline Singers
,
Yoko Ono
,
Cibo Matto
). Together on
Circa
, their second release on
Cuneiform Records
, the trio forge a wholly unique, emotionally-charged and stylistically omnivorous music that invokes elements of
Rush
,
Fugazi
,
Fred Frith's Massacre
,
James 'Blood' Ulmer
, and more, and sonically ranges from fearlessly improvisational to tender; the abrasive to the understated.
Indeed, this range of influences and openness to sonic possibilities is what initially drew Ryan to his bandmates. "I saw
Tim Young
play somewhat by chance in an old bar
The Doors
used to play in and I was so impressed that I wanted to be in a band with him immediately. He was doing a great combination of
Meat Puppets
meets
The Dead
and completely killing it. Then he sat in with our friends from Portland,
The Blue Cranes
, and did the most amazing ballad. …when I had the idea for the band I called him first." Ryan completed Sand when he invited Hoff; he and Hoff had long held a mutual admiration for one another's work. In 2013, Cuneiform Records released
Dylan Ryan / Sand
's debut release,
Sky Bleached
, to wide critical acclaim.
After the release of
Sky Bleached
, Ryan knew that he needed to release the group's sophomore record quickly. Ryan, who was accustomed to composing in what he calls "an old-fashioned, stereotypical, French-guy-chain-smoking-at-a-piano-with-some-staff-paper way", challenged himself to instead assume the role of roving-composer-in-the-French-Foreign Legion, and wrote most of
Circa
's material while on an extensive multi-continent tour with another Los Angeles band,
Rainbow Arabia
. The impetus behind the record, Ryan claims, was a week he spent during this tour living in a
Cretan
cave on the shores of the
Libyan Sea
, playing until sunrise with a group of
Greek
hippies absolutely obsessed with
Deep Purple
, endowed with refreshments and "the oddest of meters."
On the road for six months across the Americas and Europe, Ryan wrote in vans, hotels, and various apartments, composing most of the material for
Circa
with Pro Tools, using an Akai Midi keyboard to sketch out riffs and progressions, and a guitar when available to elaborate on parts, visualizing how Young's guitar prowess would actualize his ideas. Upon returning to Los Angeles, Ryan pieced together the music, booked a studio, and during two days in January, recorded ten songs with Hoff and Young. Regarding the new tunes, Ryan said that, "the most important thing…was the idea of playing on the strengths of
[Sky Bleached]…
I wanted to build on four main things; the harmonic openness or simplicity, the dramatic dynamic shifts, the ensemble passages, and especially group unison parts as on songs like
"Visionary Fantasy"
."
Circa
takes the most memorable elements of the debut record and expands upon them, honing the craft, and further distinguishing their sound. The sheer size of the band's sound has increased immensely. Introspective pastoral moments of "Visionary Fantasy" are book-ended by sludge-trodden group passages and the shadows of Dark Americana in
"Slow Sculpture"
, which in turn are countered in
"Possession"
with highly imaginative
Melvins
-esque ensemble figures. Young's blissful guitar phrases lend an almost vocal capacity to these songs as Ryan and Hoff offer a perfect vehicle for his exuberance.
Listening to
Circa
, one gets the exceedingly refreshing sense that
Ryan
,
Hoff
, and
Young
care very little if they arrive at a fixed sonic destination or settle into any one genre of sound. Stylistically and emotionally expansive, this is music designed to make you feel, and these three lads are more than happy to have you along on the journey toward whatever province they may land on. Armed with what a good many trend-worshiping philistines consider the antiquated tools of guitar, bass and drums,
Sand
make use of them well as they deliver an honest and modern take on the power trio paradigm. They rely on fearless musicality, and an eternal searching spirit rather than any current propensities of a misdirected, gear-laden and soulless super conscious.
Then again, maybe they just play what they like to hear.
Ryan elaborates, "I have no idea where
Hendrix
and those guys were really at on those recordings, but I conjure up certain images and scenarios when I listen to them, as I think we all do with records we like. Certain sounds affect the imagination in specific ways defined by the experience or history we each carry with us, and we ended up exploring this idea."
PROMOTIONAL TRACK //
If you'd like to share music from this release with your friends, please feel free to use the following track:
"Trees, Voices, Saturn"
: @
SOUNDCLOUD
/ @
BANDCAMP
/ @
YOUTUBE
PURCHASE LINKS //
ITUNES
-
AMAZON
-
BANDCAMP
-
WAYSIDE MUSIC
ARTIST SITES //
sand.dylanryanmusic.com
-
www.dylanryanmusic.com
www.facebook.com/dylanryansand
-
www.cuneiformrecords.com