CUNEIFORM RECORDS ANNOUNCES ITS
MAY / SPRING 2016 RELEASES:

REZ ABBASI & JUNCTION
BEHIND THE VIBRATION

BENT KNEE
SAY SO

THUMBSCREW:
MARY HALVORSON / MICHAEL FORMANEK / TOMAS FUJIWARA
CONVALLARIA
___


It's mid-May, and it's been raining for weeks at Cuneiform World Headquarters. I've grown past damning the grey to a state of acceptance; the steady mist is a ritual bath, seasonal cleansing before revelations to come.
Any day now, the clouds will break, the sun will emerge, and the world will become a Technicolor dreamscape, the land awash in green grass, brightly colored flowers and trees puffed fat with green leaves. Spring and early summer is a magical time in metro Washington DC. With every blink of an eye, a thousand living things spring to life.
Here at Cuneiform, beneath the mist, the Garden of Music likewise hums with new life, brimming with fully-formed new blossoms. It's time for Cuneiform to announce its
2016 Spring / Summer New Releases
, but this season we're doing something NEW: we're releasing our Spring/Summer albums in two separate and very special groups: one on May 20, 2016; and one on June 24, 2016. Each group consists of three titles: two jazz&beyond, and one rock&beyond.
Cuneiform's May 20
th
New Releases include
Convallaria
, an album named after an iconic Spring flower of delicate white bells on green stems, commonly called
Lily of the Valley
, which is simultaneously one of nature's most aromatic and highly poisonous plants.
Convallaria
is the highly-anticipated 2
nd
release by
Thumbscrew
, a collaborative "trio of equals" composed of bassist
Michael Formanek
, drummer
Tomas Fujiwara
, and
Mary Halvorson
, one of the most acclaimed guitarists on jazz's contemporary scene.
Another world-class guitarist,
Rez Abbasi
, will release a new album on Cuneiform on May 20
th:
Behind the Vibration
,
the debut recording by
Junction
, Abbasi's new electric jazz quartet with
Kenny Grohowski
,
Mark Shim
and
Ben Stivers
. In
Behind the Vibration,
Abbasi's explorations into jazz rock and fusion's fertile soil comes to full flower; the album is packed with revelations, original compositions by Abbasi that burst jazz and genre borders to embrace a world of musical influences from across his career.
Cuneiform's third May 20
th
release is another sonic revelation as well as a lyrical surprise: the album
Say So
, a world-class monument of rock / post-rock / avant-progressive / art rock by Bostonian band
Bent Knee
. Simultaneously startling and accessible,
Say So
consists of 10 rock tunes exquisitely sculpted from elements across the rock spectrum from pop to the avant garde, and emblazoned by vocalist
Courtney Swain
's dark lyrics.
Artists with Spring and Summer 2016 Releases on Cuneiform will be performing LIVE internationally over the coming months. Their upcoming concerts are listed below, following the in-depth info for each new release. We also encourage you to visit the
Cuneiform Record's Tour Page
, which includes a regularly-updated
list
of all Cuneiform artists with upcoming shows/tours, as well as a
Google concert calendar
which you could synch with your own:
Best regards
Joyce
for the
Cuneiform Records
team
Rez Abbasi & Junction
Behind the Vibration
Genre: Jazz / Jazz-Rock /
Electric Jazz / Fusion
Release Date: 5/20/2016
"Self-Brewing"
stream: @SoundCloud / @Bandcamp / @YouTube
Bent Knee
Say So
Genre: Rock / Indie Rock /
Art-Rock / Pop / Avant-Progressive
Release Date: 5/20/2016
"Leak Water"
stream: @SoundCloud / @Bandcamp / @YouTube
Thumbscrew:
Mary Halvorson, Michael Formanek, Tomas Fujiwara
Convallaria
Genre: Jazz
Release Date: 5/20/2016
"Sampsonian Rhythms"
stream: @SoundCloud / @Bandcamp / @YouTube
-----
CUNEIFORM'S NEW RELEASES
MAY / SPRING 2016
21st Century Jazz-Rock and Much More:
Guitarist Rez Abbasi & Junction
Bring Together a Vast World of Influences on
Behind the Vibration

REZ ABBASI & JUNCTION
BEHIND THE VIBRATION



STREAM/SHARE: "Self-Brewing"
stream: @SoundCloud / @Bandcamp / @YouTube

Cat. #: Rune 424, Format: CD / Digital Download
Genre: Jazz / Jazz-Rock / Electric Jazz / Fusion
Release Date: May 20, 2016



A junction is the point at which several things converge. For the visionary and award-winning jazz guitarist Rez Abbasi, his new band Junction weaves together musical currents he's spent his career navigating. Abbasi has been at the center of some of the most enthralling and culturally expansive music of the past two decades, and his Cuneiform debut Behind the Vibration introduces a bracing new body of music, a sinewy 21st century approach to jazz-rock inspired by his far-flung influences.

In myriad inspired collaborations, from the South Asian jazz synthesis of alto saxophonist Rudresh Mahanthappa's Indo-Pak Coaltion to the Punjab-meets-Tuareg vocal flights of Kiran Ahluwalia, Abbasi has manifested an uncommon gift for creating new sounds in settings deeply inflected by traditional forms. In his own projects, the Pakistani-American musician has displayed similarly fierce creativity, like his gorgeous unplugged reimagining of jazz-rock classics with the Rez Abbasi Acoustic Quartet's (RAAQ) critically hailed 2015 album Intents and Purposes (Enja), and his all-star quintet (and sometimes sextet) Invocation with Mahanthappa, Vijay Iyer, bassist Johannes Weidenmueller, drummer Dan Weiss, (and latest addition cellist Elizabeth Means).

"Everything I do musically is stimulated by call and response," Abbasi says. "I did the Acoustic Quartet project of covers from the '70s jazz-rock period and that impacted me to want to do an electric project of all originals. The new album reflects a continuum of what I've been doing all along – finding fresh orchestrations to present my music through. In some ways this project connects me more directly back to my first love, the energy that comes out of rock music. I wrote new tunes for this band and it was time for all these musical worlds to collide."

Junction, the electric project that Abbasi formed to bring his original tunes to life, features Mark Shim on tenor saxophone and the electronic MIDI Wind Controller, Ben Stivers on keyboards, B-3 organ and Rhodes, and drummer Kenny Grohowski. The band is a supremely maleable ensemble that has forged a poised and texturally accute group approach. While exploring a vivid palette of electronic sounds and aggressive grooves, Junction maintains the dynamics, precise calibration, and interactive imperative of an inspired jazz 'acoustic' combo.

Sonically surprising, the album opens with "Holy Butter," a piece inspired by a collaboration with classical South Indian dancers. In the first of many sonic feints, what sounds like a deeply funky bass solo is actually Shim getting down with his MIDI Wind Controller. Indeed, not having a defined bass player is a significant element of Junction, opening up the band's sound as Stivers and Shim alternate low end responsibilities.

Inspired by the Arab Spring, "Groundswell" is a slowly ascending tune that, while originally written for another ensemble, comes home in Junction, with Stivers on B-3—"the first electric keyboard instrument," Abbasi notes—and a searing Abbasi solo followed by Shim's oragami-angular tenor. If that piece evokes the mounting of external pressure, "Uncommon Sense" suggests a wending internal spiritual journey with a hypnautically sinuous opening guitar line. As Abbasi puts it, "The title refers to a 'sense' that's beyond our five and one that's more difficult to connect to due to the clutter in our minds." Before long, the becalmed lyricism gives way to a frantic search powered by Grohowski's exceptionally deft trap work.

A sparsely decorated noir scene that emerges and departs without pausing for a solo, "And I You" is a brief, cinematic mood piece that arrives mid-album like a shimmering urban oasis. "Self-Brewing" is one of the album's most fusion-y pieces, with a steeplechase theme introduced by Abbasi and Shim on Midi Wind Controller. The album closes with "Matter Falls," a mid-tempo anthem that hints at South Asian cadences. Both grand and invitingly intimate, it's a crunching tune that points to further explorations. Clearly, Junction is just one stop on a spectacularly rich and incident-filled sojourn.

More than a meeting place, Junction is a communion of four distinct voices. Born in Jamaica and raised in Richmond, Virginia, saxophonist Mark Shim has been a stand out on the New York scene since the mid-1990s. He first gained attention via bari legend Hamiett Bluiett, who featured him on his classic 1995 album Young Warrior, Old Warior (Mapleshade). He went on to work with heavyweights like Elvin Jones, Betty Carter, David Murray, Greg Osby, and the Mingus Big Band. More recently, he's played a key role in the adventurous bands led by altoist Steve Lehman and pianist Vijay Iyer.

"Mark is a ridiculous tenor saxophone player, but he's also really into production, working with drum machines and producing people's records," Abbasi says. "He's tapped into the Zeitgeist, the vibe that's going on now and I'm open to all of it."

Raised in Las Vegas in a highly musical family, trained in classical and jazz, Ben Stivers got his start on the Miami studio scene collaborating extensively with the Bee Gees. A highly versatile player, he's been sought out by the likes of Ricky Martin, Chris Botti, Matchbox Twenty, and Jose Feliciano. Since moving to New York, he's also worked extensively in jazz settings.

Drummer Kenny Grohowski is engaged in a similarly expansive array of projects. Raised in Miami, he's a member of several internationally acclaimed ensembles, including bassist Lonnie Plaxico's band, the heavy metal band Secret Chiefs 3 and Haitian singer Emeline Michel's Acoustic Quintet. He's collaborated with artists ranging from Vernon Reid, John Zorn and Bobby Sanabria to Bill T. Jones, Cassandra Wilson, Giovanni Hidalgo, and Daniel Bernard Roumain (a.k.a. DBR).

"You don't have many musicians as eclectic as these in the past," Abbasi says. "For example, Kenny has all this modern heavy metal language and then he can turn around and earnestly play like Paul Motian or Tony Williams. Ben has been musical director and keyboardist for some huge pop acts but has also performed my complex Hindustani-influenced jazz music. The versatility is pretty unusual and tangible and that's what this project is about, capturing and containing that vastness of energy in a 'jazz' experience."

Born in Pakistan's teeming commercial metropolis Karachi and raised in Southern California, Abbasi is anything but a usual jazz player himself. He's spent his creative life navigating the crossroads of disparate musical realms. Growing up in Torrance, he first gravitated to the guitar under the sway of rock bands like Rush, Van Halen and Led Zeppelin. Straight ahead jazz had caught his ear by the time he started Palos Verdes High School and he thrived in the school's respected band program (future tenor sax star Mark Turner was a classmate). He had his first guitar epiphany when a friend took him to see Joe Pass and Ella Fitzgerald.

"I was 16 and at that age, technique and virtuosity are elements that bring you in," Abbasi says. "The idea that an older gentleman could play circles around Eddie Van Halen was really striking. I realized I had a lot of work ahead of me. That same year, I saw Allan Holdsworth, the polar opposite of Pass, and that was another ear and eye opener that lead me into a different direction." I do still love Pass and Holdsworth, but they didn't end up becoming big influences, rather, in combination they revealed two very opposing sides of jazz."

He wasn't drawn to Hindustani music until he happened to attend a private party down the street from his house where tabla maestro Zakir Hussain was performing with santoor master Shivkumar Sharma "and it blew me away," he recalls. "I felt that same elation when I saw Pass and Holdsworth. Sitting five feet away from these gentlemen, I was amazed by the striking sounds coming out of their instruments. I thought, I've got to get more involved with this side of my life, my roots."

After attending the University of Southern California, Abbasi made the move to New York City in the late 1980s to study jazz and classical music at Manhattan School of Music (while immersing himself in North Indian classical music on a pilgrimage to India under the tutelage of tabla giant Ustad Alla Rakha, Zakir Hussain's father). He made his recording debut as a leader in 1995 with Third Ear. Recognized as a strikingly original voice, Abbasi released a series of landmark sessions in the succeeding two decades focusing on his original compositions, including 2005's Indo-jazz Snake Charmer with Indian-born vocalist/songwriter and now wife, Kiran Ahluwalia, and 2009's Things To Come (Sunnyside) with Ahluwalia, Vijay Iyer, Rudresh Mahanthappa, Johannes Weidenmueller and Dan Weiss (an album hailed by DownBeat as one of the decade's top CDs).

In many ways 2009 was a banner year, as Abbasi received a prestigious Chamber Music America commission to compose new works for the same ensemble, Invocation. He also formed the Rez Abbasi Acoustic Quartet, or RAAQ, with vibraphonist Bill Ware, drummer Eric McPherson and bassist Stephan Crump, to explore both originals and cover tunes. He introduced a new trio with bassist John Hebért and drummer Satoshi Takeishi on 2013's Continuous Beat (Enja), a group that like RAAQ interprets originals and ingenious modern jazz compositions.

While best known for his work as an improviser, and composer, Abbasi also performs internationally with Kiran Ahluwalia, and serves as musical director, arranger and producer in their evolving artistic collaboration. Their creatively charged relationship has resulted in several Juno Award-winning albums hailed as world music masterpieces (such as 2008's Wanderlust and 2011's collaboration with Tuareg rockers Tinariwen, Aam Zameen/Common Ground). Over the years he's performed with a dazzling pantheon of giants such as Ruth Brown, Peter Erskine, Kenny Werner, Barre Phillips, Tim Berne, Michael Formanek, Gary Thomas, Dave Douglas, Mike Clark, Ronu Majumdar, Kadri Gopalnath, Vishwa Mohan Bhatt, Greg Osby, Howard Levy and many others.

With this newest album, Behind the Vibration, realized via his new electric Junction, Abbasi takes another bold step, embracing his rock 'n' roll roots with a bear hug that encompasses post-bop, South Asian traditions, and state of the art sonics. "More than anything that I've ever recorded, this album is the convergence of everything I'm interested in," he says. "The musicians I've chosen are versatile enough to pull it off. It's not only all of the influences that have come up to this point, it's also the process of merging it with the technology of today. This is music that could've only happened now."

PROMOTIONAL TRACK //
If you'd like to share music from this release, please feel free to use the following track:


"Self-Brewing": @SoundCloud / @Bandcamp / @YouTube

TEASER VIDEO //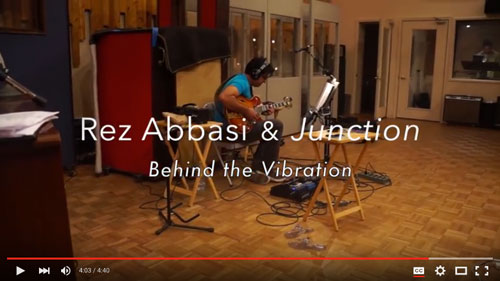 WATCH: Rez Abbasi & Junction - Behind the Vibration Teaser/EPK (Video)

PRE-ORDER LINKS //
ITUNES - AMAZON - BANDCAMP - WAYSIDE MUSIC

ARTIST WEB SITES //
www.reztone.com - Rez Abbasi on Facebook

REZ ABBASI & JUNCTION - TOUR DATES: 2016 //

For their Cuneiform Debut,
Globally-Acclaimed Rockers
- Bent Knee -
Create Say So,
a World-Class Album
Brimming with Catchy, Captivating Songs
That Channel the Best from Rock's Spectrum,
from Pop to the Avant Garde
BENT KNEE
SAY SO


STREAM/SHARE: "Leak Water"
stream: @SoundCloud / @Bandcamp / @YouTube

Cat. #: Rune 417, Format: CD [8-Panel Digipak] / Digital Download
Genre: Rock / Indie Rock / Art-Rock / Pop / Avant-Progressive
Release Date: May 20, 2016
"Bent Knee's musicianship is superb, with vocals to die for, an interesting new turn at every corner, and never a dull moment. Highly recommended."
-
Bill Bruford
"Say So resoundingly demonstrates the increasing refinement and confidence of a group that doesn't quite fit any conventional pigeonhole, with emphatic crunch, a knack for complexity, mixed with lively wit."
-
The Boston Globe
"...the new fantastic Bent Knee record... Brilliant! This band will soon be everywhere!"
-
Nik Bärtsch
"Intricately woven, surrealist stylings... a potent sense of urgency tingles the air."
-
Consequence of Sound
Bent Knee
is a band without frontiers. The Boston-based group seamlessly connects the worlds of rock, pop and the avant-garde into its own self-defining statement. On its Cuneiform debut release
Say So
,
the band focuses on the sound of surprise. It's rock for the thinking person. The group's lyrics are dark and infused with themes focusing on the emergence of personal demons, unwanted situations and the difficulty of conquering them. Its mercurial sound matches its subject matter. It's a thrilling aural roller-coaster ride with arrangements designed to make listeners throw their arms up in wild abandon as they engage with them.
"
Say So
resoundingly demonstrates the increasing refinement and confidence of a group that doesn't quite fit any conventional pigeonhole, with emphatic crunch, a knack for complexity, mixed with lively wit," said Steve Smith of
The Boston Globe
.
"Live, the band projects visceral glee, exactingly harmonized and wholly infectious."
Founded in 2009, Bent Knee is a true collective. The band operates as a democratic entity with sky-high standards and a determination to push boundaries. Frontwoman and keyboardist
Courtney Swain
's acrobatic, multi-octave vocals are nothing less than extraordinary. Guitarist
Ben Levin
morphs between the hauntingly melodic and extreme, dissonant sonics—sometimes within a single verse or passage. Bassist
Jessica Kion
and drummer
Gavin Wallace-Ailsworth
deliver deep and thunderous grooves, full of engaging, intriguing ornamentation. Violinist
Chris Baum
's driving melodic overlays and atmospheres further take the band's sound into wild territory. And all of it is brilliantly processed and produced by sound designer
Vince Welch
.
Bent Knee has remained on a skyward trajectory since forming. Its last two albums, 2014's
Shiny Eyed Babies
and its self-titled 2011 release, have been celebrated as significant art-rock achievements by important music publications, including
Consequence of Sound
, The Needle Drop
,
Innerviews
,
and
Eclipsed.
The group has performed more than 300 shows across the U.S., Canada and Japan to date and will embark on its first European tour this year. They've also headlined at major festivals and venues including
The Lincoln Center
,
ROSfest
,
Tulsa Center of the Universe
, and
Campbell Bay Music Fest
.
"What Bent Knee does is fuse the most extreme ends of pop and avant-garde music together," says Welch. "We feel those things aren't nearly as mutually exclusive as most people think."
"When I listen back to
Say So
, I think it's the most accessible thing Bent Knee has ever done," continues Wallace-Ailsworth. "But other times, I think it's the strangest thing Bent Knee has ever done. For instance,
'Leak Water'
is a relatively linear rock tune by our standards, whereas
'Eve'
is a sprawling, epic with radical twists and turns. I think the album reflects the full spectrum of our diverse musical personalities."
Those extremes are also mirrored in the album's lyrical themes.
"On
Say So,
we're looking at the bigger picture and figuring out where we as individuals stand and how we carve out meaning in this giant universe," explains Baum. "The album art captures that idea too. It's why it features a figure lost in the woods, surrounded by darkness but looking out into the light."
Even with those signifiers and aims, the band prefers its lyrics to be wide open to interpretation. It feels both listeners and the group itself benefit from that perspective.
"I've had listeners come up to me and say
'Good Girl'
from
Say So
is a strong statement against women being patronized or oppressed and that hit me really hard," says Swain. "It's possible to consider those lyrics in that context, and that perspective helped me connect even more closely with the song. How people perceive our songs helps enrich and refresh the pieces for us as we perform them over time."
One of the elements that significantly distinguishes Bent Knee is its adventurous arrangements. Each track is a true journey. In fact, pieces like
"Eve"
and
"Counselor"
are so diverse they reflect an almost "songs-within-a-song" approach.
"We try not to repeat ourselves within our structures," says Kion. "If we find we're creating a pattern such as ramping into a loud section and landing in a soft section right after it twice in a row, we'll break it as soon as we notice it. We don't want to bore ourselves. We also want to surprise and intrigue listeners. We're always trying to do new things with arrangements."
"Another thing that stands out for us on
Say So
is that there are more dynamics within the sections of each piece," adds Levin. "On previous albums, there were huge dynamic differences between sections. You'd hear songs that alternate between quiet passages, explosions, grooves, and long builds. On
Say So,
within a section, you'll hear a lot more variety of loud and quiet, fullness and emptiness, ambience and dryness, and timbre changes. If you drew the dynamic arc of some of these pieces, it would look kind of like a Rorschach inkblot."
Adding to
Say So's
intrigue is the group's decision to record some of the album in an unconventional space.
"A friend of ours pointed us to an empty, unlocked, million-square foot industrial complex in Boston," says Baum. "We went in there to record so we could explore its unique sonic atmosphere. It felt like zombies were going to jump out anytime. It was a foreboding locale and gave the session a distinctly dark vibe. We captured some wild, reverb-drenched background vocals there."
Prior to hitting the studio, the band road-tested
Say So's
material at more than 50 gigs.
"It was extremely valuable to see how the pieces went over with audiences," says Swain. "Playing live also gives all six of us a comprehensive understanding of where we sit in the registers of the songs, enabling us to adjust where the instruments fit in the mix. It's also important for us to see how the lyrical motifs go over. The songs would be presented 70-80 percent finished to the audiences, leaving us with room to evolve the approach before finalizing them."
Say So
is a world-class album on every level. The band collectively obsessed over every detail in its determination to set a new standard for itself and the universe of ambitious songcraft.
"We now live in a time in which pretty much anyone in the Western world has access to the vast majority of recordings online," says Welch. "So, the competition for musicians isn't just the band down the street anymore. The competition is bands as big as
Radiohead
. To have a shot at success you have to aim to be that good. But even that's not enough. You have to be patient and work at building up your audience like we've done for the last seven years. One of our mentors, the producer
Susan Rogers
, said to us 'Slow growth is real growth.' It's advice we've taken to heart across this journey."
That journey has now brought them into
Cuneiform
's orbit—a transition the band is thrilled with on every level.
"It means a lot for us to be on Cuneiform because of the incredibly high standards of the other artists on the roster," says Levin. "It's a world where music is treated as art. Working with Cuneiform means we can make the music we love and connect with a lot of like-minded listeners. It's fantastic to be in such great company, both in terms of the musicians they work with, as well as the uncompromising vision the label adheres to."

PROMOTIONAL TRACK //
If you'd like to share music from this release, please feel free to use the following track:


"Leak Water": @SoundCloud / @Bandcamp / @YouTube

MUSIC VIDEOS //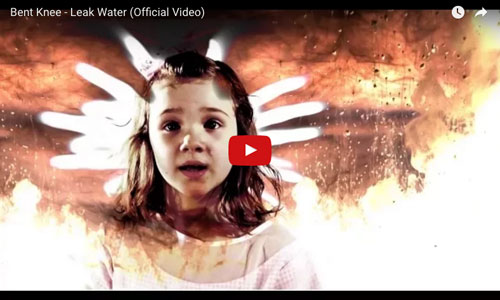 [WATCH: Bent Knee - Leak Water (Official Video)]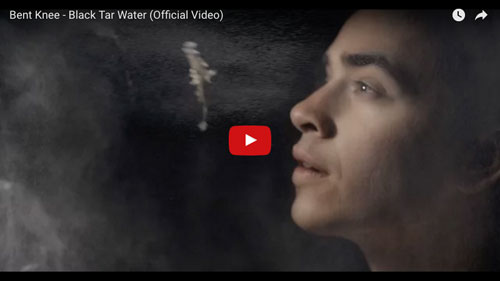 [WATCH: Bent Knee - Black Tar Water (Official Video)]

PRE-ORDER LINKS //
ITUNES - AMAZON - BANDCAMP - WAYSIDE MUSIC

ARTIST WEB SITES //
www.bentkneemusic.com - Bent Knee on Facebook - Bent Knee on Twitter
Bent Knee on CuneiformRecords.com

BENT KNEE - TOUR DATES: 2016 //

May 6
7:30PM
USA
Zabinski Music Studio (acoustic show)
999 Main St #711a
Pawtucket, RI 02860
May 8
USA
RoSFEST 2016
Majestic Theatre
25 Carlisle St
Gettysburg, PA
May 12
8:30PM
USA
One Bar
1 Pearl St
Northampton, MA 01060
May 13
9PM
USA
Ralph's Rock Diner
148 Grove St
Worcester, MA 01605
May 14

USA
Hi-Hat @ Mill No. 5
250 Jackson St
Lowell, MA 01852
May 19
7:30PM
USA
ONCE Ballroom
156 Highland Ave
Somerville, MA 02143
*record release show*
May 20
7:30PM
USA
Songbyrd Music House
2477 18th St NW
Washington, DC
May 21
7:30PM
USA
Orion Live Music Showcase
Orion Sound
2903 Whittington Ave, STE C
Baltimore, MD
June 2
8PM
USA
Empire
575 Congress St
Portland, ME 04101
June 4
8PM
USA
Lyric Hall
827 Whalley Ave
New Haven, CT 06515
June 5
8PM
USA
News Cafe
43 Broad St
Pawtucket, RI 02860
June 8
8PM
USA
Bube's Brewery
102 N Market St
Mount Joy, PA 17552
June 9
11PM
USA
The Bowery Electric
327 Bowery
NYC, NY 10003
June 10
8PM
USA
private concert
Worcester, OH
[contact band for details]
June 11
8PM
USA
Louie's Back Room
629 Walbridge St
Kalamazoo, MI 49007
June 12
9PM
USA
Ladder 11
936 Brown St
Dayton, OH 45409
June 13
9PM
USA
miniBar
3810 Broadway
Kansas City, MO 64111
June 16
8PM
USA
Elbo Room
647 Valencia St.
San Francisco, CA 94110
June 17
8PM
USA
SLG Art Boutiki
44 Race St
San Jose, CA 95126
June 18
9PM
USA
Black Forest
50 E 11th Ave
Eugene, OR 97401
June 20
8PM
USA
Victory Lounge
433 Eastlake Ave E
Seattle, WA 98109
June 21
9PM
USA
Coo Coo Nest
1017 East 1st St
Port Angeles, WA
June 22
8PM
CA
The Vault
499 Wallace St
Nanaimo, BC V9R 5B7, Canada
June 25
8PM
CA
Campbell Bay Music Festival
Iredale Farm
327 Campbell Bay Road
Mayne Island, B.C.
Canada
July 28
DE
Burg Herzberg Festival
Hof Huhnstadt
Breitenbach Am Herzberg
Germany
August 4
CZ
Eurocentrum
Jablonec Nad Nisou
Czech Republic
Mary Halvorson, Michael Formanek & Tomas Fujiwara
the All-Star Collective Trio Thumbscrew –
Deliver a Startlingly Beautiful Second Album with Convallaria,
Featuring Music Cultivated During an Inspired Residency at
City of Asylum/Pittsburgh
THUMBSCREW
CONVALLARIA


STREAM/SHARE: "Sampsonian Rhythms"
stream: @SoundCloud / @Bandcamp / @YouTube

Cat. #: Rune 415, Format: CD / Digital Download
Genre: Jazz
Release Date: May 20, 2016



"The barrage of riffs are both epic and melodic, the low end beefy and the percussion massive. Expect nothing less than magic from these three avant purveyors."
–The Village Voice

Creative artists aren't subject to state persecution in the United States, but indifference can exact its own cost, just as generous support can pay steep dividends. Convallaria, the startlingly beautiful new Cuneiform album by the collective trio Thumbscrew, offers an all-too-rare case study in the power of underwritten sequestration.

Featuring veteran bass master Michael Formanek, protean guitarist Mary Halvorson, and indefatigably resourceful drummer Tomas Fujiwara, Thumbscrew spent two weeks honing the tunes on Convallaria at City of Asylum, an artist residency program in Pittsburgh originally launched as a refuge for writers in exile. In recent years City of Asylum has expanded its purview to include musicians, establishing the BNY Mellon Jazz Residency that in June/July 2015 hosted Thumbscrew. For Thumbscrew, the opportunity for intensive, undistracted collaboration yielded a particularly striking body of music, even by the standards of these prodigious players.

Already closely bonded by extensive collaborations in a variety of overlapping ensembles, the powerhouse triumvirate got to spend the kind of concentrated time together that's "almost unheard of these days," says Formanek. "I've done some composition residencies working on my own. But we were all there together, working on music every day, trying things out. I miss that from my younger days."

"It was amazing," agrees Halvorson. "Everyone's so busy. Even with my own band it can be like pulling teeth to get one rehearsal together. For two weeks we played every day and worked on all the new music. It really helped us to take the band to the next level."

Judging from the results, their time was well spent. Like Thumbscrew's 2014 eponymous Cuneiform debut, Convallaria is the work of a true collective with all three players contributing compositions and taking equal responsibility for shaping the music's flow. While exploring an array of improvisational spaces, the band has honed a sinewy sound marked by transparent textures and astringent rhythms. It's music that pushes outward and snaps back into unexpectedly altered forms.

The album opens with Halvorson's "Cleome," a deliberately paced, ominously pulsing piece that builds tension with almost perverse patience. She also wrote the closing piece, "Inevitable," a beatific ballad full of bent notes that bring to mind Hawaiian slack key playing (if Honolulu was annexed by Brooklyn). She also contributed the arpeggiated title track, which features some particularly luscious lines by Formanek. Like "Cleome," a genus of flower, "Convallaria" takes its name from a plant, "the Lily of the Valley," says Halvorson, "which is sweetly scented and highly poisonous, which I thought is a good description of Thumbscrew."

The knife's edge balance of beauty and danger suffuses the album. With Halvorson alternating between stinging single note runs and thick strummed chords, Fujiwara's stutter stepping "Barn Fire Slum Brew" opens up for a sunbeam melodic passage by Formanek in the middle, sliding through the ominous atmosphere. The bassist is out front on Fujiwara's "The Cardinal and the Weathervane," a three-section piece that "definitely benefitted from the process of how we rehearsed," Fujiwara says. "We played it every day for the two weeks, and kept refining it. I really like transitions that shift the perspective quickly."

Fujiwara's suggestively clattery trap work kicks off Formanek's "Samsonian Rhythms," a concise and slyly grooving piece that generates terrific momentum without increasing volume or changing tempo. With its portentous, grinding atmosphere, "Screaming Piha" might be the last tune on the album one would guess was inspired by a birdcall, but the piece is loosely based on the loud and distinctive call of the titular South American fowl. If Formanek is responsible for the album's most forbidding tune, he also wrote the wackiest with "Danse Insensé," with feels like a vintage promenade until Fujiwara's cloppety rhumba-esque solo. By the time the trio comes back in, we've visited Havana, vaudeville and indeterminate destinations in between, a journey that captures Thumbscrew's wit and WTF insouciance.

Part of what makes Thumbscrew such an extraordinary ensemble is that the trio has become one of the era's signature rhythm sections. They're the foundation for Formanek's Ensemble Kolossus, the hair-raising and ridiculously talent-laden large ensemble that recently released its debut recording, The Distance, on ECM. Formanek joined Halvorson on Tomas Fujiwara and The Hook Up's third release, the critically hailed 2015 album After All Is Said (482 Music) with trumpeter Jonathan Finlayson and Brian Settles on tenor saxophone and flute. And Halvorson is in the midst of creating music for a new band featuring Fujiwara, Formanek, vocalist Amirtha Kidambi, and trumpeter Ambrose Akinmusire, a group "I really heard Thumbscrew for," Halvorson says. "It one of my favorite rhythm sections, the power and energy and everything we create together. At this point, all of us have used the rhythm section as leaders."

Halvorson and Fujiwara first started playing together in cornetist Taylor Ho Bynum's Sextet. Among other bands, they also work together in the collective quartets Reverse Blue (with Chris Speed and Eivind Opsvik) and The Thirteenth Assembly (with Bynum and violist Jessica Pavone), and Mike Reed's fascinating Sun Ra-inspired ensemble Living By Lanterns, which released the acclaimed 2012 Cuneiform album New Myth/Old Science. They also join forces on cellist Tomeka Reid's debut album Tomeka Reid Quartet (Thirsty Ear) and with clarinetist Ben Goldberg on The Out Louds (Relative Pitch Records), a collective trio featuring their live-wire connection in a free improv setting.

Raised in Boston and based in Brooklyn, Mary Halvorson spent three formative years at Wesleyan University studying and playing with visionary composer and saxophonist Anthony Braxton, eventually performing on six of his recordings. Since graduating from Wesleyan in 2002, she's become a ubiquitous presence in the circles where left-field jazz and improvised music intersect. Recognized as one of the most important and resourceful new voices on guitar to emerge in the past decade, she's a doggedly idiosyncratic artist who "can define the character of an entire band's tonal makeup without have to scream for attention," says S. Victor Aaron.

An invaluable collaborator, Halvorson has been sought out by bandleaders such as Tim Berne, Curtis Hasselbring, Myra Melford, Jason Moran, Ches Smith, Joe Morris, Tom Rainey, Marc Ribot, and Trevor Dunn. She's equally prolific as a bandleader in her own right. She's developed a body of music for solo guitar (documented on the 2015 Firehouse 12 album Meltframe), and leads a combustible trio with bassist John Hebert and drummer Ches Smith. Her muscular quintet adds trumpeter Jonathan Finlayson and alto saxophonist Jon Irabagon to the mix, and more recently Halvorson expanded the quintet to a septet with tenor saxophonist Ingrid Laubrock and trombonist Jacob Garchik, a group featured on her 2013 release Illusionary Sea.

Born and raised in Boston, MA, Tomas Fujiwara studied with legendary drummer and teacher Alan Dawson for eight years before moving to New York at the age of 17. The Brooklyn-based drummer and composer was recently described by Troy Collins in Point of Departure as "a ubiquitous presence in the New York scene…an artist whose urbane writing is equal to his impressively nuanced drumming."

Fujiwara is a key component in some of the most exciting music of the current generation, from his own bands Tomas Fujiwara & The Hook Up and The Tomas Fujiwara Trio (with Ralph Alessi and Brandon Seabrook) to his collaborative duo with Taylor Ho Bynum, and a diversity of creative sideman work with forward thinking peers like Matana Roberts, Tomeka Reid, Nicole Mitchell, Mike Reed, Matt Bauder, Matt Mitchell, Amir ElSafar, and Josh Sinton's Steve Lacy-centric Ideal Bread. He can also be found in revelatory projects with artists such as Anthony Braxton, Ben Goldberg, Benoit Delbecq, and Briggan Krauss.

Halvorson and Fujiwara connected with Formanek when he subbed in Bynum's band in 2011, and the chemistry was so readily apparent they immediately started looking into performance opportunities as a trio. Since then their paths have continued to intersect in various creatively fruitful endeavors.

One of jazz's definitive bassists since the 1980s, Michael Formanek has also made major contributions as a bandleader, composer and educator. Born in San Francisco, he first gained attention at 18 through his work with Tony Williams Lifetime, and spent much of the 1980s as a sideman with heavyweights such as Freddie Hubbard, Joe Henderson, Stan Getz, Dave Liebman, Fred Hersch, and Attila Zoller. He made his recording debut as a leader in 1990 with Wide Open Spaces, an acclaimed album featuring saxophonist Greg Osby, violinist Mark Feldman, guitarist Wayne Krantz and drummer Jeff Hirshfield.

He spent much of the 1990s in various collaborations with Tim Berne, first recording on the 1992 trio session with Hirshfield, Loose Cannon. Formanek toured and recorded widely with the Berne's band Bloodcount, while also leading his own septet with Berne, Dave Douglas, Marty Ehrlich, Kuumba Frank Lacy, Marvin "Smitty" Smith and Salvatore Bonafede. In addition to his work as a bandleader, Formanek has recorded prolifically as an accompanist on albums by Jane Ira Bloom, Uri Caine, James Emery, Lee Konitz, Kevin Mahogany, and the Mingus Big Band. Based in Baltimore since 2003, he is the director of the Peabody Jazz Orchestra and the jazz bass instructor at the prestigious Peabody Conservatory of Music. He continues to perform and collaborate with a dazzling array of improvisers, but there's no doubt that he's found a home base with Halvorson and Fujiwara, whether they're performing as Thumbscrew or some other ensemble.

"We've explored a lot of different music in these other projects," Formanek says. "You get to a point where there's a lot of familiarity, not with what's going to happen but with possibilities and where we can push the envelope and do stuff we hadn't done. Convallaria was such an opportunity to bring all those experiences into play. We've matured as a group. We've gotten to know each other much better, and I think that comes through in the music."

Fertilized by the depth and diversity of various shared and independent collaborations, and nurtured by City of Asylum's BNY Mellon Jazz Residency, a hothouse for musical creativity, in Convallaria, Thumbscrew's creative synergy has come to full flower.

PROMOTIONAL TRACK //
If you'd like to share music from this release, please feel free to use the following track:


"Sampsonian Rhythms": @SoundCloud / @Bandcamp / @YouTube

PRE-ORDER LINKS //
ITUNES - AMAZON - BANDCAMP - WAYSIDE MUSIC

ARTIST WEB SITES //
www.thumbscrew.net - Thumbscrew on Facebook - Thumbscrew on Twitter
Thumbscrew on CuneiformRecords.com

THUMBSCREW - TOUR DATES: 2016 //

May 12

USA
Roulette
509 Atlantic Avenue
Brooklyn, NY
Record release show!
May 31

USA
Bop Stop
2920 Detroit Ave
Cleveland, OH
June 1

USA
Radio Radio
1119 East Prospect
Indianapolis, IN
June 2
USA
Sugar Maple
441 East Lincoln Ave
Milwaukee, WI
June 3
USA
TBA - Lafayette, IN
June 4
USA
Constellation
3111 North Western Ave
Chicago, IL
June 5
USA
Kerrytown Concert House
415 North 4th Avenue
Ann Arbor, MI






August 5
USA
The Stone
Corner of Avenue C
and 2nd Street
NYC, NY
2 shows!
October 8
USA
City of Asylum
324 Sampsonia Way
Pittsburgh, PA