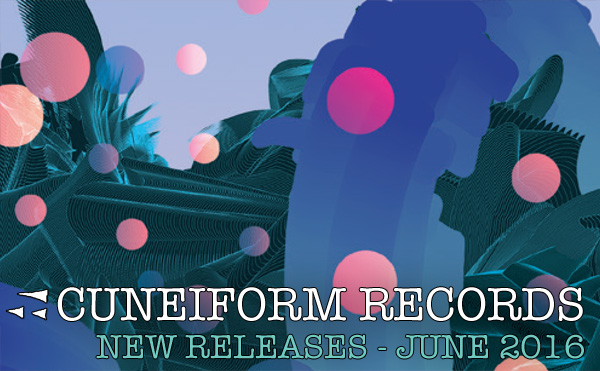 OUT TODAY,
JUNE 24, 2016!
CUNEIFORM RECORDS'
JUNE / SUMMER 2016 RELEASES
:

THE CLAUDIA QUINTET
SUPER PETITE

DEUS EX MACHINA
DEVOTO


I.P.A.
I JUST DID SAY SOMETHING
___
The internet is a wild and wondrous frontier windswept by gales of information, whirlwinds of sonic, textual and visual debris. Anything uploaded can be lost in this dust storm - and ANYthing found. Neuro-researchers are exploring how prolonged immersion in this swirling-virtual-info-dervish impacts the organic human brain. Some of us think we already know. Attention spans are eroding. Everyone wants information NOW, quicker-faster-shorter-blunter. In part that's because, like audiences stage rushing in hardcore punk's harder-faster-louder days, they're addicted to bytes, to the rush. But it's also because the white-noise info debris-field bewilders and blinds. Overwhelmed by immensity, we desire the
super petite
to hold in our hand, comprehend in a glance, and explore, savor, layer by petite layer, as if it were a fragrant orange.
Today, on June 24, 2016, Cuneiform releases its three Summer 2016 New Releases. They consist of two jazz & beyond recordings -
The Claudia Quintet's Super Petite
and
I.P.A.'s Did I Just Say Something
- and one rock & beyond disc,
Deus Ex Machina's Devoto
.
Amidst the blizzard of new albums that sweep by you daily, we thank you for taking the time to stop, read, and closely listen to these three rich sonic fruits at hand.
The album
Super Petite,
by composer/percussionist/drummer and Grammy nominee
John
Hollenbeck
's signature ensemble,
The Claudia Quintet
,
is one of 2016's most highly anticipated jazz albums. Cuneiform has released 7 recordings by this vastly influential small ensemble, each a unique artistic statement yet each distinctly "Claudia" in sound, with unique instrumentation and compositions that extend post-jazz towards classical, minimalist and other musics. For this album, Claudia's 8th, Hollenbeck composed a series of intentionally compact tunes. The resulting
Super Petite
is a small masterpiece, a tiny jewel box of 10 concise songs packed with compositional brilliance that can be either explored in depth, layer by layer, or grasped rapidly for their tangible popular appeal. To support
Super Petite'
s release, The Claudia Quintet is doing an extensive
North American tour in June
and festival shows in October; see their tour dates below and catch one of their superb live shows.
Also released on June 24
th
is an album by another jazz quintet, this one hailing from across the Atlantic. A quintessential 21st century all-star Scandinavian quintet,
I.P.A.
compiles its members from across Scandinavia, recruiting some of Norways and Sweden's best jazz musicians. Its music embraces a world of jazz influences, resonating well beyond Nordic shores. In the band's 4th album and Cuneiform debut, the aptly-titled album,
I Just Did Say Something,
I.P.A. explores the limits of form/composition and freedom/improvisation and extracts the finest fruit of its travels to create a powerful musical statement.
Cuneiform's third Summer 2016 release -
Devoto
, the 8th release by Italian rock / progressive / fusion group
Deus Ex Machina
- will come as a welcome surprise to longtime progressive rockers, while also appealling to young rock & beyond fans looking for a vocal paradigm that shatters mundane. The band is fronted by one of the most extraordinary vocalists in rock,
Alberto Piras
, who
All Music Guide
calls "amazing, somehow able to combine the soul of a
Robert Plant
or a
Paul Rodgers
with the high pitched scream control of
Slash
or
Geddy Lee
." Guided by his human voice, a spiritual thread runs through
Devoto
: the need for us, for mankind, to reconnect with the Earth and reaffirm our bond, our oneness, with the living planet and the cycle of life. Deus Ex Machina call for us to step away from the internet's cold virtual spell, wipe the info blizzard from our eyes, and to return to the pulse of the flesh. Deus Ex Machina will appear in the flesh in September, headlining the
2016 ProgDay
festival in North Carolina in September; it will be their first US performance since 2001's
NearFest
.
In addition to considering Cuneiform's June 2016 releases, we ask you to support live music by Cuneiform's artists. While we encourage you to watch our artists in videos on
Cuneiform's YouTube Channel
and on the
DVD
s that Cuneiform's released across the years (including
Deus Ex Machina
's 2008
Imparis
), there is no experience comparable watching a band play live. Please see
Cuneiform's Tour Page
to see upcoming shows by all of our artists, and especially Summer 2016 shows by artists with new Spring/May (
Rez Abbasi & Junction
;
Bent Knee
;
Thumbscrew
) and Summer/June (
The Claudia Quintet
,
Deus Ex Machina
;
I.P.A.
) releases on Cuneiform.
Both Bent Knee and The Claudia Quintet are currently on extensive tours; see our tour eblasts for Bent Knee and
Claudia
for more information. While we've long been in contact with you on the internet, we look forward to meeting many of you in person one day, at one of our artist's shows!
Best regards
Joyce
Director of Publicity & Promotion, Cuneiform Records

with

Javier
Director of Digital Promotion

The Claudia Quintet
Super Petite
Genre: Jazz / Post-Jazz
Release Date: 6/24/2016
"JFK Beagle"
stream: @SoundCloud / @Bandcamp / @YouTube
Deus Ex Machina
Devoto
Genre: Rock / Progressive / Fusion
Release Date: 6/24/2016
"Figli (Sons)"
stream: @SoundCloud / @Bandcamp / @YouTube
I.P.A.
I Just Did Say Something
Genre: Jazz
Release Date: 6/24/2016
"Sir William"
stream: @SoundCloud / @Bandcamp / @YouTube

The following albums have just been released this month:


MAY 2016 [OUT NOW!]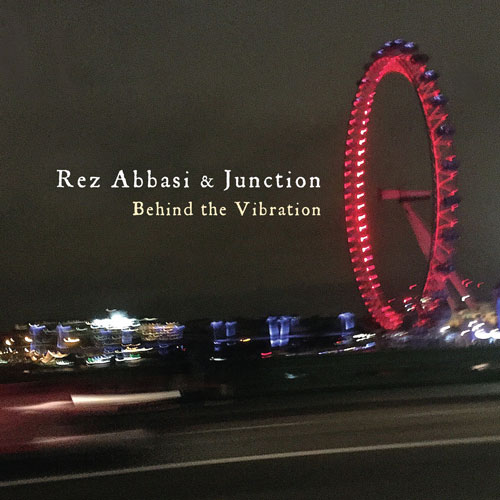 Rez Abbasi & Junction - Behind the Vibration

Genre: Jazz / Jazz-Rock / Electric Jazz / Fusion, Release Date: 5/20/2016
On tour now!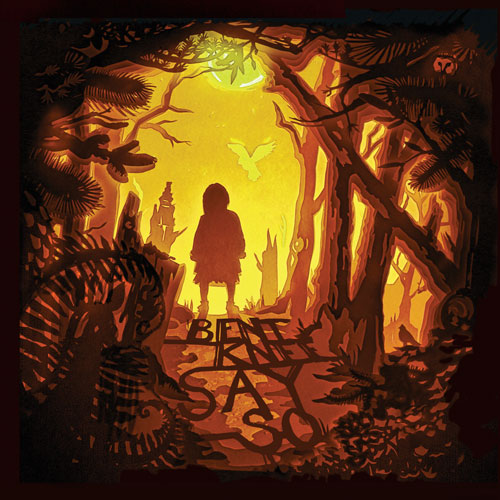 Bent Knee - Say So

Genre: Rock / Indie Rock / Art-Rock / Pop / Avant-Progressive, Release Date: 5/20/2016
On tour now!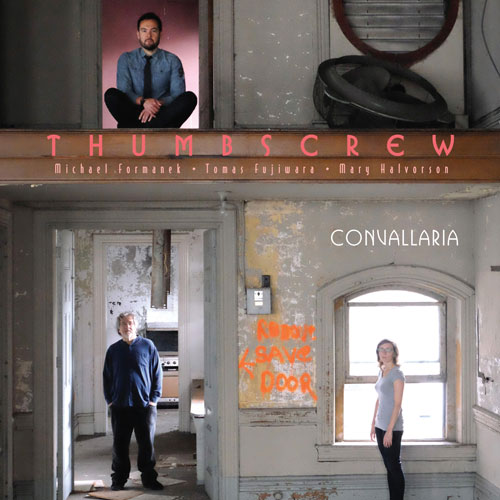 Thumbscrew: Mary Halvorson, Michael Formanek, Tomas Fujiwara - Convallaria

Genre: Jazz, Release Date: 5/20/2016
On tour now!

-----
CUNEIFORM'S NEW RELEASES
JUNE / SUMMER 2016
Acclaimed Drummer-Composer John Hollenbeck
Pens Rich, Complex Tunes for an Era of Short Attention Spans
on THE CLAUDIA QUINTET's 8th album
– SUPER PETITE –
a Potent Package that Condenses Virtuoso Playing
and a Wealth of Ideas into Ten Compact Songs


THE CLAUDIA QUINTET
SUPER PETITE



STREAM/SHARE: "JFK Beagle"
stream: @SoundCloud / @Bandcamp / @YouTube

Cat. #: Rune 427, Format: CD / Digital Download
Genre: Jazz / Post-Jazz
Release Date: June 24, 2016



Short doesn't necessarily mean simple. Drummer-composer John Hollenbeck acrobatically explores the dichotomy between brevity and complexity on Super Petite, the eighth release by the critically acclaimed, proudly eccentric Claudia Quintet. The oxymoronic title of the band's newest album on Cuneiform Records captures the essence of its ten new compositions, which pack all of the wit and virtuosity that listeners have come to expect from the Claudia Quintet into the time frame of radio-friendly pop songs.

As always, Hollenbeck's uncategorizable music – which bridges the worlds of modern jazz and new music in surprising and inventive ways - is realized by Claudia's longstanding line-up: clarinetist/tenor saxophonist Chris Speed, vibraphonist Matt Moran, bassist Drew Gress, and accordionist Red Wierenga. Over the course of 19 years and 8 albums, the band has forged an astounding chemistry and become expert at juggling mind-boggling dexterity with inviting emotion and spirit.

Like the band's name, the title Super Petite originated as an affectionate nickname for one of the band's fans. "I thought that was a funny juxtaposition," Hollenbeck recalls, "but it also became a good frame for the album because the tunes are short but can also be grand in a way - just not in length."

The concept was both a personal challenge for Hollenbeck as a composer always dealing with a wealth of ideas, but also a reaction to a tendency in modern music toward the epic. "I'm feeling things in the opposite direction," the composer explains. "When tunes are longer, there tend to be moments when not a whole lot is happening. If you have a really short tune, the whole thing has to be compelling."

Nowhere is that principle better exemplified than in "Pure Poem," which clocks in at under two minutes but is the most difficult piece the quintet has ever recorded. It was inspired by "Pure Poem 1007-1103" by Japanese poet Shigeru Matsui, which consists solely of sequences of Roman numerals and was used by controversial poet Kenneth Goldsmith to illustrate his theory of "Uncreative Writing."

Hollenbeck draws inspiration from a number of diverse sources throughout Super Petite, including two unrecognizable interpretations of classic jazz – which, in its earliest years, demanded short songs due to the limitations of the day's recording media. The mesmerizing "Nightbreak," which opens the album, is built upon a slowed-down translation of Charlie Parker's famous break in "Night of Tunisia," while "Philly" transforms an infamous Philly Joe Jones lick into an exercise in bebop deconstruction.

Two variations on the same theme, "JFK Beagle" and "Newark Beagle", were sparked by the contraband-sniffing dogs that patrol the international baggage claim area of airports. They are the living embodiment of Super Petite – utterly adorable but all business. "My problem is I want to pet the beagles but they're so focused on that one thing," Hollenbeck laments. "That piece began as a portrait, a combination of being really cute but staying focused. I don't know exactly what that would sound like musically, but that's the challenge. In the end it doesn't really matter to me if it happens or not, because it still leads me into a certain world." In this case, the idea of international travel inspired Hollenbeck to use his passport number as a series of pitches that formed the basis for the pieces.

Similarly, "If You Seek a Fox" began life as a dig at the composer's least favorite 24-hour cable news network, then morphed into an aural description of the eponymous animal. "A-List" began with an even more fantastical scenario, imagining the Claudia Quintet walking the red carpet. ("Think Entourage meets the Geek Squad," as Hollenbeck wryly puts it in his liner notes.) If the tune's urgent pulse is unlikely to attract the paparazzi, it's nonetheless a compelling mood piece that Hollenbeck insists "feels almost like a Led Zeppelin tune in our heads."

"Peterborough" was written in the titular New Hampshire town, where Hollenbeck spent six idyllic weeks in the fall of 2014 as a resident artist at the famed MacDowell Colony. It was there that Aaron Copland composed his Pulitzer-winning "Appalachian Spring," which inspired the hint of Coplandesque American optimism in Hollenbeck's combination of clarinet and vibes. The residency also provided the opportunity to explore the work of master Senegalese drummer/composer Doudou N'Diaye Rose, whose "Rose Rhythm" forms the basis for Hollenbeck's "Rose-Colored Rhythm."

Hollenbeck describes the MacDowell Colony as "a beautiful space where you can do whatever you want all day and no one bothers you. You can work hard all day on something, but you can also get out and ride a bike or run if you want. Then in the evening you see all these other people from different disciplines who have been doing the same thing as you, talk about what they're doing, go to bed and do it all again the next day."

The album concludes with "Mangolds," a mood piece built from a slow, elongated melody line named for Hollenbeck's favorite vegetarian restaurant in Graz, Austria, where he worked with the renowned Jazz Bigband Graz on his 2006 release Joys and Desires.

PROMOTIONAL TRACK //
If you'd like to share music from this release, please feel free to use the following track:


"JFK Beagle": @SoundCloud / @Bandcamp / @YouTube

PRE-ORDER LINKS //
ITUNES - AMAZON - BANDCAMP - WAYSIDE MUSIC

ARTIST WEB SITES //
www.claudiaquintet.com - www.johnhollenbeck.com/band/the-claudia-quintet - www.facebook.com/ClaudiaQuintet/ - www.twitter.com/claudiaquintet

THE CLAUDIA QUINTET - TOUR DATES: 2016 //

-----
Fronted by Alberto Piras,
one of the most Extraordinary Vocalists in all of Rock,
and Featuring Stunning Instrumentals,
Italian Progressive Rock/Fusion Maestros DEUS EX MACHINA
return with DEVOTO,
a Musical Missile Shot Straight from the Heart
- the Band's Most Direct, Visceral Album to Date -
DEUS EX MACHINA
DEVOTO


STREAM/SHARE: "Figli (Sons)"
stream: @SoundCloud / @Bandcamp / @YouTube

Cat. #: Rune 429, Format: CD / Digital Download
Genre: Rock / Progressive / Fusion
Release Date: June 24, 2016

Following an eight-year absence, the Italian rock/progressive group
Deus Ex Machina
bursts back onto the international scene with
Devoto
,
its 8
th
album and first release since
Imparis
.
Imparis
, a live DVD/studio CD Cuneiform combo that included both new material
and
a look back at DEM's earlier discography, astonished audiences worldwide when released in 2008, garnering star ratings and prompting
All Music Guide
to call DEM "one of the most extraordinary bands in the entire music universe".
Blazing into contemporary focus with
Devoto, Deus Ex Machina
is poised to
transcend the accomplishments of its past. In
Devoto
, this phenomenal band sharpens its musical focus and expands its conceptual depth to create a release that is nuclear in its power and universal in its spiritual, emotional, and musical appeal. A spiritual thread runs through
Devoto:
the need for us, for mankind, for all humanity, to reconnect with the Earth and reaffirm our bond, our oneness, with the living planet and the cycle of life.
Devoto
retains Deus Ex Machina's distinctive blend of fiery, complexly designed music, passionate
bel canto
vocals, virtuosic instrumental performances and analogue-heavy textures. Here as before, DEM's music combines both the energy and beauty of early
Mahavishnu Orchestra
and
Larks' Tongues in Aspic
-era
King Crimson
; the contrapuntal complexity of
Gentle Giant
; hints of RIO-tinged avant-prog; and the unmistakable Mediterranean vibe of fellow Ital-progsters like
PFM
and
Banco Del Mutuo Soccorso
. But just as each successive album has represented something different yet still unmistakably, unequivocally DEM,
Devoto
takes a more direct, immediate approach: a more hard-hitting, gut-punching,
visceral
Deus Ex Machina.
"After
Imparis
[the 2008 live/studio Cuneiform release], we faced a lack of energy which was, in part, due to [keyboardist]
Fabrizio Puglisi
's departure from the band," explains Deus Ex Machina's
Alberto Piras
, one of progressive music's most original and exhilarating vocalists. "We needed to understand where we wanted to go and whether we would be capable of continuing to make DEM music. The recording of
Devoto
was quite quick, but was the result of a very long, thoughtful process. In the meantime, other members of the band had (and still have) other projects, including
Alessandro Bonetti
, who plays violin with PFM, and drummer
Claudio Trotta
, who works with many other musicians.
"Our idea was to test different ground than we had before; still being DEM, but with a more straightforward, simple musical language in the context of dense and relevant compositions," Piras continues. "This is what we think rock is about: its simplicity, but also its expressive richness. We tried to compose 'easier' songs, still full of emotion and intensity."
Indeed,
Devoto
may surprise longtime fans; guitarist
Mauro Collina
- in addition to providing his characteristically sophisticated harmonic support in conjunction with keyboardist
Luigi Ricciardiello
(returning, following a two-decade hiatus, to replace Puglisi) - delivers one of his most flat-out
rocking
solos during the funky middle section of
"Autore del Futoro"
("
Author of the Future
"). And even as he resorts to some atypically rootsy slide acoustic and electric guitar on the appropriately titled "
Quattro Piccole Mani
" ("
Four Small Hands
") - a five-minute instrumental that, barring some spare use of
Terry Riley
-like organ and, in its final minute, a touch of bass guitar, is a layered solo feature for the guitarist - Collina's more identifiably oblique approach to his instrument remains a DEM touchstone.
What may pass for "straightforward and simple" for Deus Ex Machina is still orders of magnitude more challenging than most. The episodic
"Più Uguale"
(
"More Equal")
opens with an inimitably DEM guitar riff - metrically challenging and bolstered by Trotta's thundering kit work and
Luigi Savino
's muscular bass lines - leading to an incendiary double-time vocal section where Piras soars above a mêlée of overdriven guitars and gritty Hammond organ before another solo section emerges, with Collina combining quirky chordal stops-and-starts, bluesy bends, funkified riffing and light-speed phrases. Time shifts yet again, with the group settling into one of its funkiest grooves ever, providing a foundation for Ricciardiello to layer some punchy Hammond organ that ultimately reveals one of the album's most deceptive (and seemingly) non sequiturs, as everyone fades out but the keyboardist, who appears to bring the composition to a close with layers of synths slowly building to an electro-centric finish, Minimoog lines contrapuntally interweaving earlier motifs and ultimately coming to an abrupt halt. But even so, this 10-minute tour-de-force isn't over yet, as a final gong splash and a gradually slowing synth sequence finally brings the composition to its final conclusion.
"We want our fans to feel our blood flowing on this record, which is somewhat in contrast to a tradition that describes us as 'brainy and difficult,'" says Piras. "So we wrote and played our songs more from our guts than from our heads."
Written solely in Italian - an atypical contrast to previous albums, where Piras often sang
Latin
lyrics -
Devoto
is not a concept album in the traditional sense, but it does possess a spiritual thread that runs through its ten tracks, represented by the tree of life on the album's captivating cover, "...to show how man cannot feel superior to anything on this planet," Piras explains. "
Devoto
is about responsible choices and the need to reconnect our humanity to our planet. Today, more than ever, we are suffering from the effect of our detachment from the Earth; we've lost the meaning of existence, represented by a pinnacle of individualism and self-worship. With
Devoto
, we describe this uncomfortable feeling and propose solutions that originate from what has always made humans feel alive and full of meaning: the Earth and our children."
As ever, Piras and Collina were the primary songwriters, but how the songs ultimately took shape was, indeed, a group effort. "Composition has always been very easy for Mauro and I," explains Piras. "We bring the material to the band and adjust the songs together; then I write the lyrics and adapt them to the music."
Still, despite
Devoto
's more direct approach, there's plenty of compositional depth to satisfy existing Deus Ex Machina fans while appealing, with its rougher edges, to those unfamiliar with the unparalleled musical universe gradually shaped by a band now approaching its 30th
anniversary
.
Piras and Collina may be the compositional heart of the group, but Deus Ex Machina would not be what it has evolved to be without Bonetti, whose fiery violin work pushes the propulsive title track to even greater heights. Bonetti's similarly intense but lengthier solo on the broad-scoped "
Figli
" ("
Sons
") is just one more reason why - together with some of Piras' most impassioned vocals, Collina's angular contributions, Ricciardiello and
Luigi Savino's
cinematic keyboard colors and Porreca and Trotta's maelstrom-like yet in-the-pocket rhythmic support -
Devoto
represents an evolutionary shift from past releases, but still remains unequivocally Deus Ex Machina.
A three-piece horn section graces some of
Devoto
with an unusual blend of baritone and alto saxophones, augmented by trumpet, to add heft and weight to the knotty
"Distratto Da Me"
("
Distracted By Me"
), while the group demonstrates its ability to wax more atmospheric on the keyboard-driven miniature
"Sotterfiugui"
("Subterfuge"
), rely entirely on acoustic instrumentation on the short
"Eterno Ritorno"
(
"Eternal Return")
and create ballads like
"Autore del Futoro"
("
Author of the Future
") that paradoxically combine ethereal elegance with booty-shaking grooves.
Deus Ex Machina garnered critical praise from its inception in the late 1980s, when it hit the ground running by staging an ambitious rock opera. Too costly for a long run, it nevertheless led to the group's 1991 recorded debut of the opera (completed in just two days),
Gallium Cæli
. In the final decade of the 20th century, prior to signing with Cuneiform, Deux Ex Machina released three additional studio albums - 1992's
Deus Ex Machina
, 1995's
De Republica
and 1998's
Equilibrium da Insofferenza
- along with two live albums: 1996's
Diachronia Metronomiche
and 1997's vinyl-only
Non Est Ars Quae ad Effectum Casus Venit
- all on the Italian
Kaliphonia
imprint. But it was upon joining the Cuneiform roster in 2002 with the release of
Cinque
- widely considered to be amongst the group's best work - that Deus Ex Machina began to garner broader international praise. Of
Cinque, AllMusicGuide
writes "This remains pure Deus Ex Machina: lyrical, provoking, and genre-pushing."
Exposé
describes
Imparis
as "Driving, aggressive fusion mixed with wickedly complex rhythms, hints of RIO/avant-garde sounds, and Alberto Piras' unbelievable vocal skills," while
All About
Jazz enthuses that "what's best about
Imparis
is the opportunity to follow Deus Ex Machina from its prog-metal beginnings to the more sophisticated group it is today. Everyone in DEM is a virtuoso."
Devoto
may have been a long time coming, but it's been more than worth the wait. "It took about a year-and-a-half, going very slow. We started to record with a mobile studio in a farmhouse; for ten days we set the whole valley on fire with our wall of sound," Piras says. "Then we started the mixing phase, which took quite a long time, filled with a number of setbacks...including Mauro's finger. When we'd finished recording in the farmhouse and had started cleaning up, while shaking and folding the carpets I broke Mauro's left hand finger. At first we thought it was OK, but then we saw that two phalanges were at a 90o angle...Mauro almost fainted!"
Thankfully, Collina has fully recovered and, with the release of
Devoto
, Deus Ex Machina continues to prepare even more new material while rehearsing for upcoming live dates. Prepare yourself to revel in the gripping punch and the more direct - yet still compositionally dense and intense - music of
Devoto
; like every album in its remarkable career, both a consolidation of what has come before...and a clear signpost of things to come.
PROMOTIONAL TRACK //
If you'd like to share music from this release, please feel free to use the following track:


"Figli (Sons)": @SoundCloud / @Bandcamp / @YouTube

PRE-ORDER LINKS //
ITUNES - AMAZON - BANDCAMP - WAYSIDE MUSIC

ARTIST WEB SITES //
Deus Ex Machina on CuneiformRecords.com

DEUS EX MACHINA - TOUR DATES: 2016 //

Sep 3 & 4

USA
ProgDay
Storybook Farm
One Storybook Lane
Chapel Hill, NC 27516
(this will be their only USA appearance!)
-----
Powerhouse Scandinavian Quintet I.P.A. Explores
the Jagged Contours of Form and Freedom on its Cuneiform Debut,
I JUST DID SAY SOMETHING

I.P.A.
I Just Did Say Something


STREAM/SHARE: "Sir William"
stream: @SoundCloud / @Bandcamp / @YouTube

Cat. #: Rune 422, Format: CD / Digital Download
Genre: Jazz
Release Date: June 24, 2016

Maybe it's the region's boundless but stark natural beauty or its internationally envied social order, but whatever the cause
Scandinavia
has nurtured a particularly vivid jazz scene marked by a tantalizing balance of form and freedom. Over the past decade the quintet
I.P.A.
has come to embody the best of this volatile sensibility, which makes sense as the band draws its players from definitive Nordic ensembles such as
Atomic
,
Motif
,
Ensemble Denada
,
Trondheim Jazz Orchestra
, and
The Thing
.
I Just Did Say Something
is I.P.A.'s fourth release and its first recording on the USA-based label
Cuneiform
. The quintet's most exhilarating statement yet, it's the work of a band fully alive to its own power, while eagerly investigating new directions.
Featuring Oslo-based
Atle Nymo
on tenor saxophone and bass clarinet, Norwegian-born, Austin, Texas-based bassist
Ingebrigt Håker Flaten
, Trondheim drummer
Håkon Mjåset Johansen
, and Stockholm's
Magnus Broo
on trumpet and
Mattias Ståhl
on vibraphone, I.P.A. is strongly influenced by the seminal 1960s work of
Don Cherry
and
Ornette Coleman
. Harmonically unfettered, rhythmically unpredictable, and melodically unvarnished, the quintet thrives on live-wire interaction, with rapidly intersecting lines that swoop and collide, disentangle and divide.
"We have melodies, but not really structured melodies," says Nymo, one of the band's primary composers. "We're definitely influenced by
Don Cherry
. I see us as part of this Scandinavian jazz scene, but we're open to influences from all over."
I Just Did Say Something
kicks off in high gear with Nymo's
"Kort Hilsen,"
an exploration of cellular improvisation flowing from three brief phrases that expand, constrict, and blend through the course of the steeplechase (the title is Norwegian for "brief hello"). From the frantic to the sublime, Nymo's arrangement of the traditional Balinese theme
"Sayembara"
explores the metallophone qualities of the vibes, connecting a distinctly Ornettish approach to phrasing with the cadences of gamelan. It's an ingenious piece that sounds unlike anything else on the contemporary scene. Nymo concludes his winning, opening trifecta with the woozy
ballad "Naked Ø,"
a hymn-like summons inspired sonically and conceptually by Swedish ethnomusicologist, drummer, and composer
Bengt Berger
classic 1981
ECM
recording
Bitter Funeral Beer
(featuring Don Cherry's pocket trumpet).
The album takes an
Ellingtonian
turn with Ståhl's
"Majken,"
a playful melody introduced and concluded by Broo's
Cootie Williamseque
solo trumpet. Propelled by Johansen's dancing brush work, Ståhl delivers a shimmering passage that eventually coaxes the saxophones into the fray. Ståhl's bouncy five-note theme
"Slakt Sving"
takes the quintet in a different direction. A loose and limber tune that waxes and wanes in density, it inspires a searching tenor solo by Nymo.
Broo also contributes two incisive tunes to the proceedings, with the mood-shifting, Caribbean-inflected
"Sir William"
and the elegant
"Barbro Violet,"
a spacious arrangement that keys on the transparent textures of the brushes, vibes and bass. The album closes with Flaten's joyous title track, a piece that captures much of what makes I.P.A.'s music irresistible. Deceptively simple at the start, the tune's celebratory feel gradually takes on a frenzied air, like a party in the wee hours when restraint no longer holds. In the end, no one is hurt and nothing is broken, but the intimations of danger and freedom leave you eager for the next celebration.
I.P.A.'s origins go back to 2007 when Nymo, Flaten and Johansen released their electrifying interpretation of Don Cherry's classic 1966
Blue Note
album
Complete Communion
on the Norwegian label
Bolage
. When Broo joined forces with the triumvirate the following year, I.P.A. was born. The quartet introduced itself on Bolage with two critically hailed albums, 2009's
Lorena
and 2011's
It's A Delicate Thing
. By 2014's
Bubble
, which came out on the top-shelf Swedish indie
Moserobie
, vibes master
Mattias Ståhl
had expanded the band to a quintet and
All About Jazz
proclaimed the ensemble "one of the best kept secrets in the fertile Nordic musical scenery."
"Adding Mattias really opens up the possibilities," Nymo says. "He's a fantastic player, and helped us expand the colors and how we interact within the band."
Born in Valnesfjord near Fauske,
Norway
,
Atle Nymo
has been a standout on the Norwegian jazz scene since the turn of the century. In 2001 he earned the
Young Nordic Jazz Comet
award with the band
Motif
, and went on to collaborate with artists such as
John Taylor
,
Palle Danielsson
,
Bugge Wesseltoft
,
Chick Corea
and
Pat Metheny
. In addition to I.P.A., he works in bands like Motif,
Trondheim Jazz Orchestra
, and
Ensemble Denada
, which earned the
2010 ECHO Deutscher Musikpreis Jazz Award
for big band album of the year.
The senior member of the band,
Magnus Broo
was born in Småland,
Sweden
, and was already a well-established international figure when he joined I.P.A. A graduate of
North Texas State University
, he first gained widespread notice in the band
Atomic
. He's released a series of acclaimed quartet sessions under his own name, while also recording widely with Swedish guitarist
Fredrik Nordström
and Chicago saxophonist
Ken Vandermark
.
Hailing from Oppdal,
Norway
,
Ingebrigt Håker Flaten
spent his formative years in the mid '90s studying at
Trondheim Music Conservatory
. Before the end of the decade he had performed widely with
The Source
, the
Maria Kannegaard Trio
, the
Paul Bley
-inspired trio
Close Erase
, and the Coltrane-inspired quartet
Element
. Settled in Oslo by 1996, he became one of the busiest bassists on the scene, performing and recording prolifically with
Petter Wettre
in
The Trio
,
Jazzmob
,
Bugge Wesseltoft's Sharing
,
School Days
,
The Scorch Trio
(with
Raoul Björkenheim
and
Paal Nilssen-Love
), and
The Thing
(a trio with Nilssen-Love and
Mats Gustafsson
). Before joining I.P.A. he had worked extensively with Broo in the all-star band Atomic. Since moving to Austin, Texas in 2009, Flaten has honed an expanding network of improvisers, relationships manifested in his band,
The Young Mothers
, with drummers
Stefan Gonzalez
and
Frank Rosaly
, trumpeter/poet/rapper
Jawaad Taylor
, saxophonist
Jason Jackson
, and guitarist
Jonathan Horne
.
Drummer
Håkon Mjåset Johansen
was born and raised in Trondheim,
Norway
, where he gained early attention playing with the
Trondheim Jazz Orchestra
featuring
Chick Corea
at Moldejazz in 2000. He's earned a series of awards and distinctions, including the coveted
Kongsberg Jazz Award in 2013
. As essential member of several high profile ensembles, he's toured and recorded with
Come Shine
,
Urban Connection
,
Svein Olav Herstad Trio
,
Excess Luggage
,
Maryland
, and most visibly, Motif.
The band's latest addition, vibraphonist
Mattias Ståhl
, was born in Oskarshamn,
Sweden
and lives in Stockholm. His quartet
Ståhls Blå
released two critically hailed albums featuring his original compositions, earning Ståhl the
Swedish Radio Award 2002
as newcomer of the year. A busy sideman, he's performed and recorded with the award-winning
Fredrik Nordström Quintet
,
Klaus Holm Kollektif
,
Emil Svanängen
(aka
Loney Dear
),
Cecilia Persson Quintet
,
Martin Küchen's Angles
, and legendary bassist/composer
Georg Riedel
.
While all committed to an array of bands and projects, the five musicians in I.P.A. have found kindred exploratory spirits in the band. With
I Just Did Say Something
the combo has staked a larger claim, coming close to capturing the full creative breadth of this all-star ensemble.
"We really cover a lot of ground," Nymo says. "That's something we realized while making this record. This is what we sound like now, but we're already off in new directions."
PROMOTIONAL TRACK //
If you'd like to share music from this release, please feel free to use the following track:


"Sir William": @SoundCloud / @Bandcamp / @YouTube

PRE-ORDER LINKS //
ITUNES - AMAZON - BANDCAMP - WAYSIDE MUSIC

ARTIST WEB SITES //
www.atlenymo.com/i-p-a/ - www.facebook.com/IPAJAZZ
I.P.A. on CuneiformRecords.com